WOCEE and WOSAS 2019 at WTC: Experience the Future of Tech and Security
Aiming to be a sustainable launch pad for the latest technologies from local innovators, World of Consumer Electronics Expo (WOCEE) and the World of Safety and Security Expo (WOSAS) are back to invite everyone to "Experience the Future."
Join the expos on their third year this coming September 26 to 29, 2019 from 10 a.m. to 8 p.m. at the World Trade Center Manila. Admission is free!
Worldbex Services International, the country's leading events and expositions organizer, assumes an instrumental role in empowering the Philippine tech and security industries by showcasing 250 exhibitors who will be bringing in a wide array of cutting-edge products in the field of consumer technology.
The future of tech awaits at WOCEE
In a 2018 report by the Economist Intelligence Unit, the Philippines has climbed to the 55th spot out of 82 countries in terms of preparedness for technological change—making it the 4th most tech-ready economy in Southeast Asia.
On the other hand, the recent strides of the government to improve upon the state of national security has likewise earned recognition for the large-scale advancements that it entails for the industry and society at large.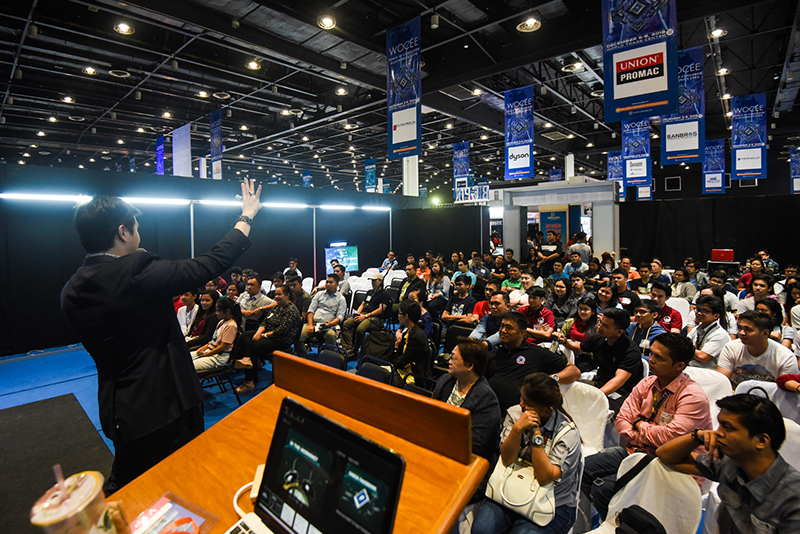 Proving to be a diverse platform for innovation, the product profile of this year's show includes Wireless Devices and Wearables, Video, Photography, Digital Imaging, Audio, Educational Innovations, Sports Technology and Gaming, Smart Home, Robotics,  Automotive Electronics, Fitness, Health and Wellness, as well as Computer Hardware and Software.
Apart from an extensive display of tech innovations, not to be missed at WOCEE 2019 are its event highlights such as live product demonstrations, the MRSP (Mechatronics and Robotics Society of the Philippines) Robotics Competition, which is presented in cooperation with Hytech Power Inc., the WOCEE Business Park, Tech Talk, and the Circuit innovation exhibit.
March towards a safer Philippines at WOSAS
Slated to occupy a 15,000 sqm exhibit area that will house 250 booths, this year's WOSAS boasts a comprehensive product profile that includes CCTV & Biometrics, Smart Home Technology, Fire Safety and Protection, Information Security, Emergency and Rescue, Health and Medical Technology, Training and Consultation, Transport Safety and Security, and Investigation and Protection.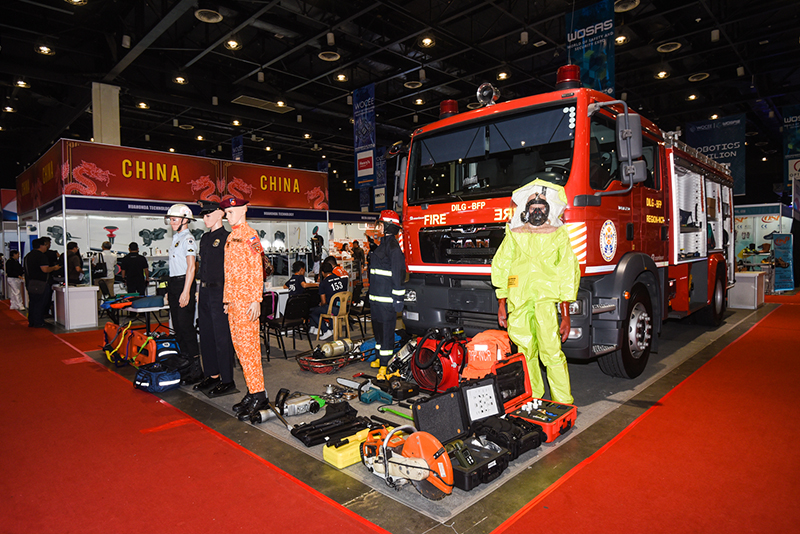 In an effort to make its presentation as experiential as possible, WOSAS also features a series of event highlights like live product demonstrations, WOSAS Business Park, SecuCon Seminars, and Circuit WOSAS exhibit. Exhibitors from Indonesia will also be presenting at this year's show.
For more information, call 02-656-92-39, email inquire@worldbexevents.com, visit wocee.ph and wosas.ph, or follow @wocee.ph and @wosas.ph on Facebook and Instagram.
Details
What: World of Consumer Electronics Expo (WOCEE) and the World of Safety and Security Expo (WOSAS)
Where: World Trade Center Manila, Pasay Extension corner, Sen. Gil J. Puyat Ave, Pasay, Metro Manila
When: September 26 to 29, from 10 a.m. to 8 p.m.
Ticket Info: Admission is free. Online registration is ongoing.
Website: wocee.ph and wosas.ph
---
This is a press release. Edits were made prior to publishing.
Images are courtesy of Worldbex