Cine Europa 2018 Comes to the Philippines Starting September
Starting September to December this year, Cine Europa 2018, the biggest international film festival in Manila, will be touring around the Philippines to showcase European cultural diversity alongside the celebration of the European Year of Cultural Heritage in 2018. Manila screenings will be at the Film Development Council of the Philippines in Manila City from November 20 to 25 and at the Shangri-La Plaza from December 7 to 16, 2018.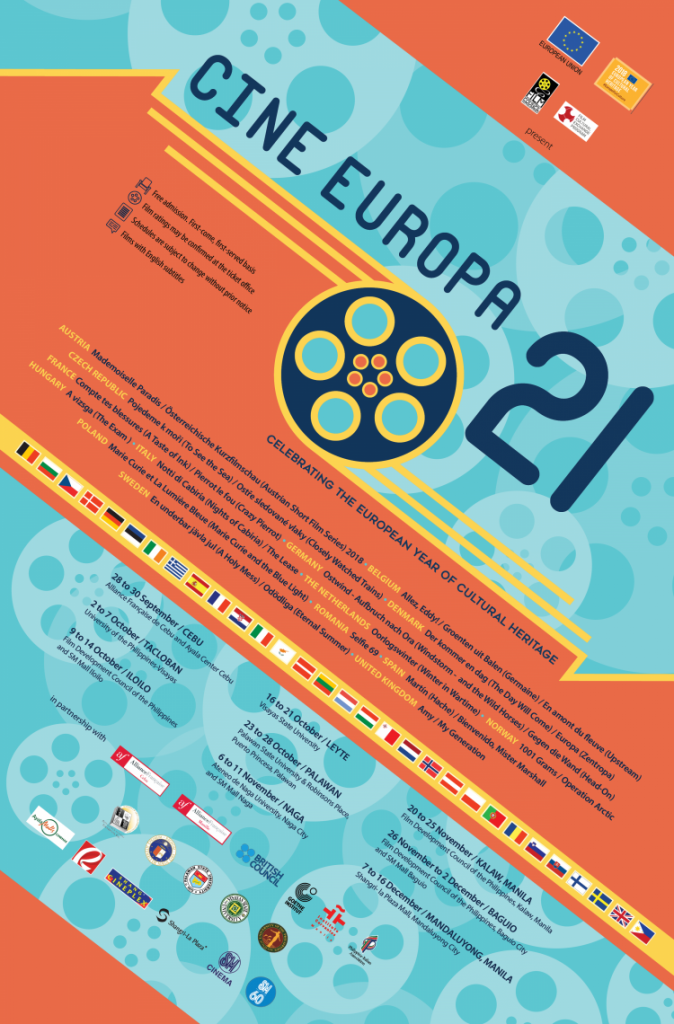 For the first time, Cine Europa will start in Cebu City before touring the country. European Union (EU) Ambassador Franz Jessen feels that the new initiative will serve their efforts to tap the vibrant cultural landscape in the Visayan region well. Furthermore, Cine Europa is one of the most effective means for the EU to reach out to the Filipino people as well as promote film diversity.
Now on its 21st year, the film festival will be showing twenty-eight movies from the 16 European Union Member States, namely, Austria, Belgium, the Czech Republic, Denmark, France, Germany, Hungary, Italy, Netherlands, Poland, Romania, Slovakia, Spain, Sweden, the United Kingdom (who have yet to complete their EU exit), and Norway. Meanwhile, side events will also be organized, such as a poetry festival, lectures on contemporary issues by different European countries, and sports activities.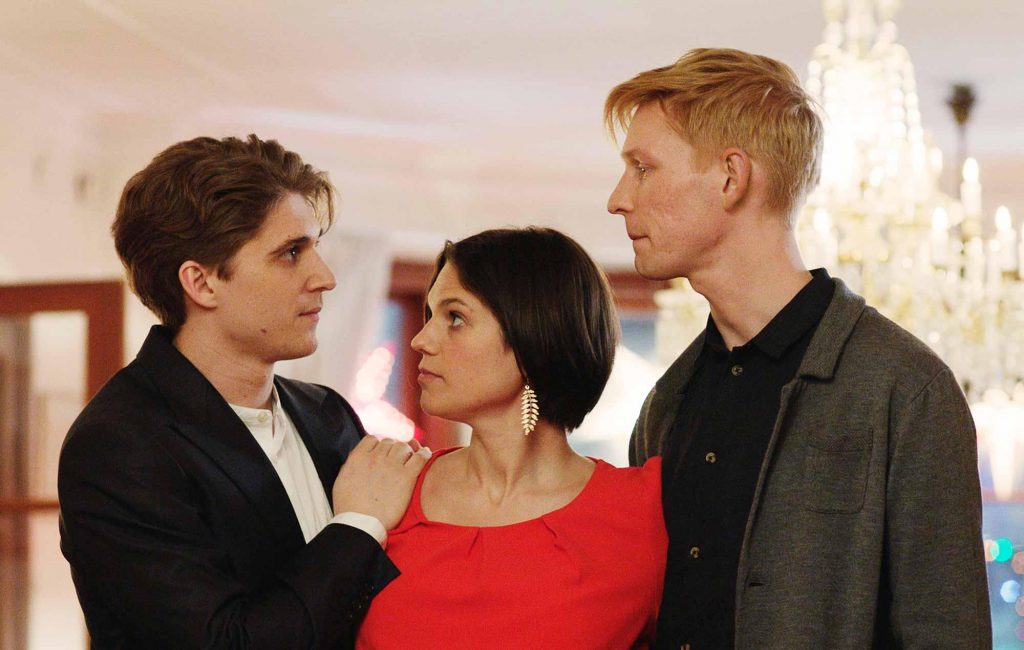 A Holy Mess (2015) starring Helena Bergström, Anastasios Soulis, and Anton Lundqvist was nominated for the 2016 Guldbagge (Swedish Academy) Awards
Each showing is free of charge on a first-come-first-served basis and will all have English subtitles. The festival will start in Cebu on September 27 with the film A Holy Mess from Sweden. The movie is a warm comedy about the modern Swedish family and their continual struggle to do things correctly. Other titles include Bienvenido, Mister Marshall from Spain and Mademoiselle Paradis from Austria.
Also read: Mademoiselle Paradis, Austrian Short Film Series 2018 to Be Featured in Cine Europa 
Cine Europa 21 follows this screening schedule:
September 28-30, 2018, Ayala Center Cebu, Cebu City, Cebu
October 2-7, 2018, University of the Philippines Visayas and Robinsons Mall, Tacloban City, Leyte
October 9-14, 2018, SM Iloilo, Iloilo City, Iloilo
October 16-21, 2018, Visayas State University, Baybay City, Leyte
October 23-28, 2018, Palawan State University and Robinsons Place, Puerto Princesa City, Palawan
November 6-11, 2018, Ateneo de Naga University, Naga City, Bicol
November 13-18, 2018, Film Development Council of the Philippines, Manila
November 26 to December 2, 2018, SM City Baguio, Baguio City, Benguet
December 6-16, 2018, Shangri-La Plaza Mall, Manila
Details:
What: CineEuropa 21
Ticket Information: Free entrance
Website: Delegation of the EU to the Philippines
---
This is a press release. Minor edits were made prior to publishing.