LOOK: Events Happening in the Metro This December 2023!
With our finger on the pulse of the city, Philippine Primer is sure to fill you in with all the details when it comes to the latest events in Metro Manila! From the debuts of newly-opened restaurants to the hottest weekend bazaars and activities, we got you covered on current updates this month.
So, tune in, and don't forget to bookmark this page as we introduce you to some of the most exciting news and current events in the Metro!
Glocal Color & Culture Festival, November 25-26
IMAGE from Bonifacio Global City Facebook page
Embrace sustainability at its finest by joining us at the #BGCPassionfest Go Green Zone! Stay true to your advocacy and participate in our initiatives, from the Tapon to Ipon drive, where you can learn about recycling, to engaging workshops with Urban Farmers. Convert your trash to cash with Trash to Cashback and experience eco-friendly commuting with Moovr's scooters and bikes. Let's make a positive impact together! See you at High Street South, BGC, on November 25-26, 2023.
The Boy and the Heron Theatrical Release, November 29
Good news for Studio Ghibli fans! Acclaimed Japanese director Hayao Miyazaki's latest and reportedly last film, The Boy and the Heron, will be hitting Philippine cinemas on November 29 after originally scheduled for an international release on December 8. This film boasts an impressive English cast, with Luca Padovan and Robert Pattinson taking the lead roles. Joining them are Karen Fukuhara, Gemma Chan, Christian Bale, Mark Hamill, Florence Pugh, Willem DaFoe, and Dave Bautista.
Pet Huddle Year 2, December 2-3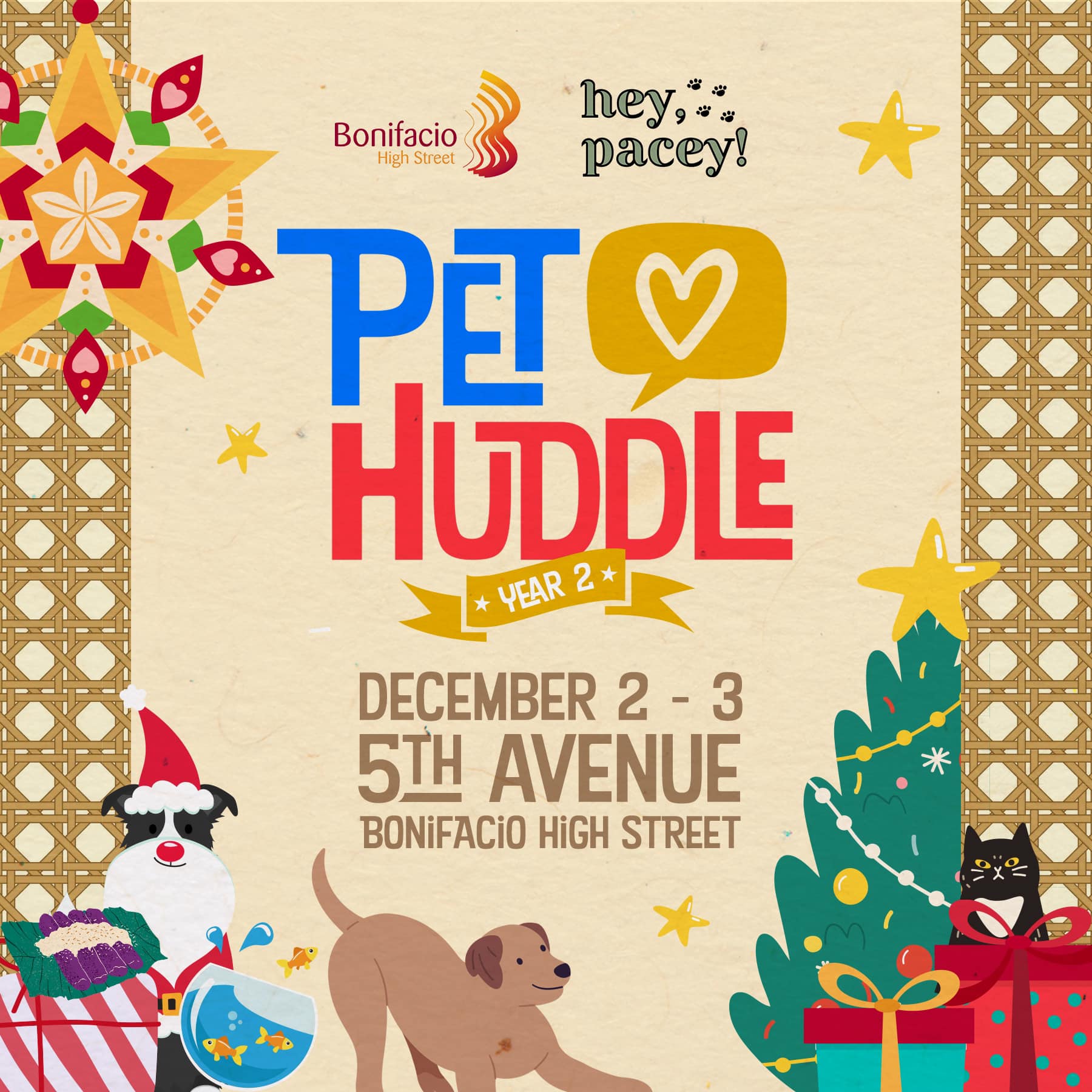 IMAGE from Bonifacio High Street Facebook page
Get ready for a festive holiday season at Bonifacio Global City, Taguig with your furry friends as the much-awaited Pet Huddle is making a comeback on Dec. 2-3, 2023! Head to 5th Ave., Bonifacio High Street, for the biggest pet gathering featuring street activities and tasty treats for your beloved fur babies. It's a paw-mise that you and your pets will have a merry time at this lively event!
World Travel Expo, December 8-10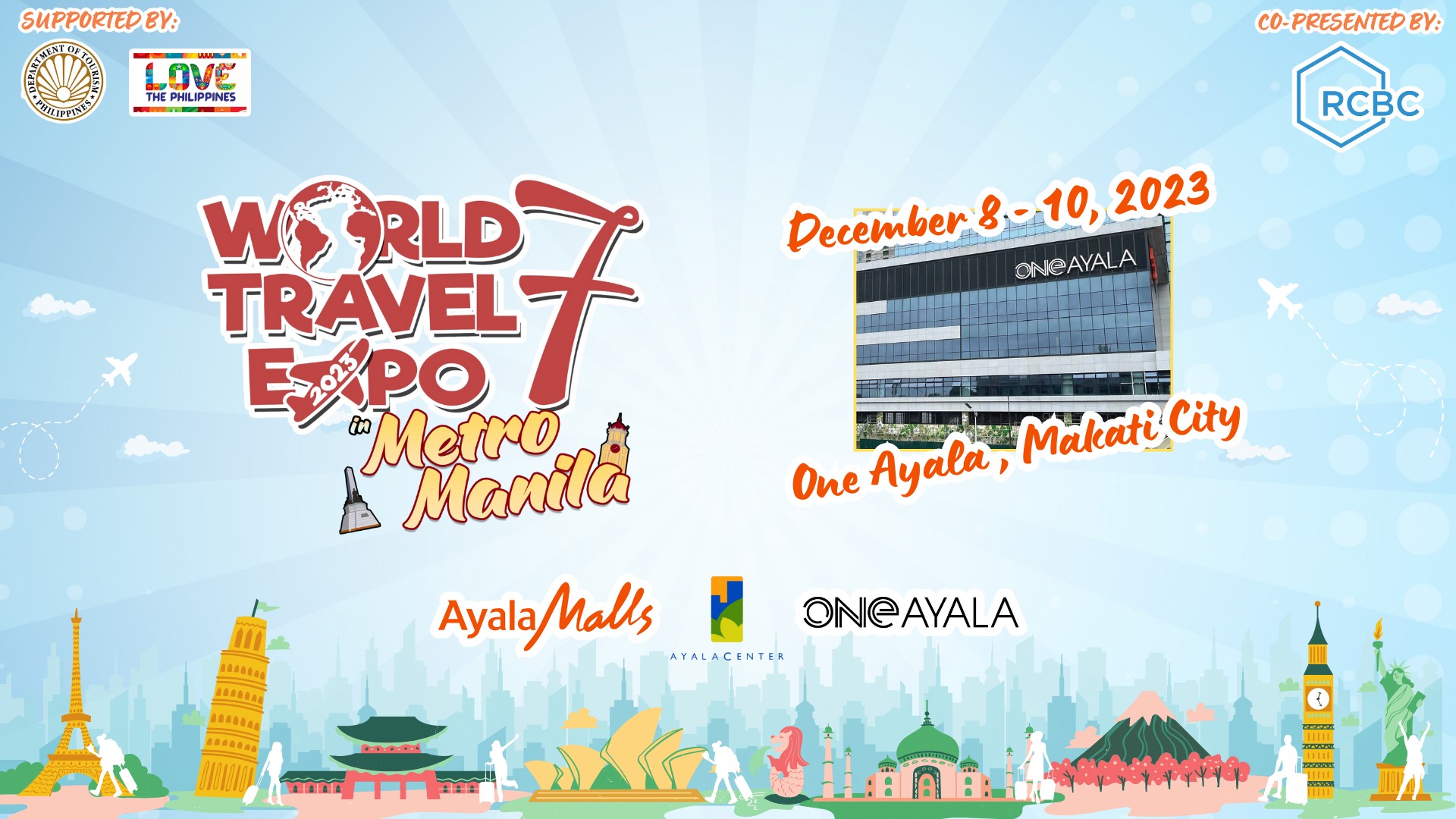 IMAGE from World Travel Expo's Facebook page
Looking for some travel deals for your future vacations? World Travel Expo has got your back! Visit New One Ayala (former Hotel Intercon) anytime between 10:00 a.m. t0 9:00 p.m. from December 8 to 10, 2023, and score promos, discounts, and freebies at the largest travel event in the Philippines.
What's more, you may also enter a raffle draw by registering at bit.ly/wtfe2023. Admission is free! For inquiries, you may reach World Travel Expo at 02-7211-4070 / 0977-811-1688 or visit their Facebook page, World Travel Expo.
Okurimono Holiday Food Fair, November 16, 2023—January 3, 2024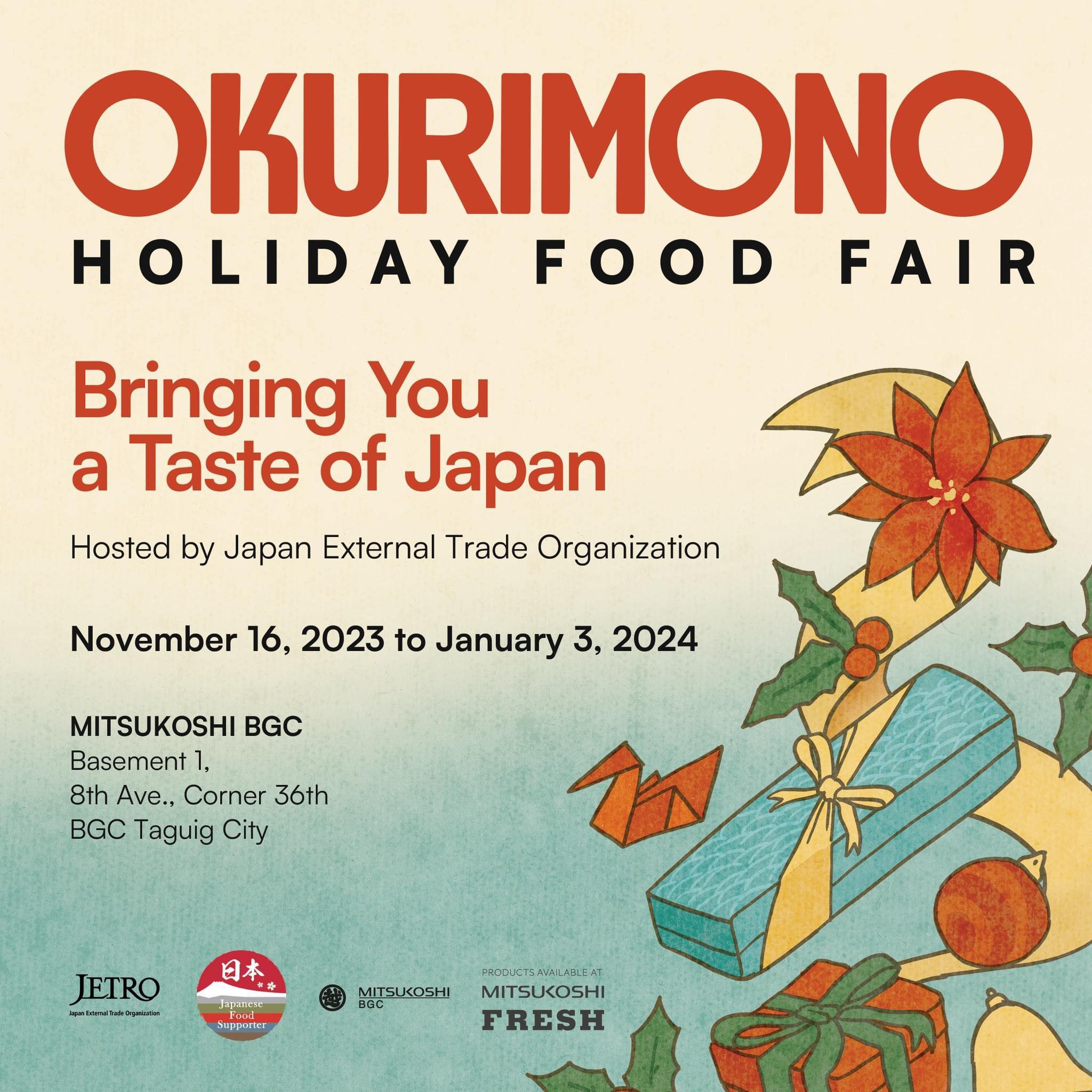 IMAGE from MITSUKOSHI FRESH
Looking for the perfect gift for your loved ones this holiday season? MITSUKOSHI FRESH creates the perfect holiday food fair where you can spot unique gift ideas, starting November 16, 2023 to January 3, 2024!
Start shopping for high-quality Japanese goodies at Okurimono, hosted by Japan External Trade Organization (JETRO), known to promote Japanese export products, including Japanese premium ingredients and delicacies. You might just spot the most delicious goods you can give your loved ones this Christmas and New Year!
MITSUKOSHI FRESH is located at the Basement 1 of MITSUKOSHI BGC along 8th Avenue corner 36th Street, Grand Central Park, BGC, Taguig. Bring the taste of Japan to your loved ones this holiday!
Also Read: MITSUKOSHI BGC in Taguig: The First Japanese-Inspired Lifestyle Mall in the Philippines
More events will be added in the coming days. Don't forget to bookmark this page to know more exciting events in Metro Manila to add to your adventures!