Toyo Eatery Collaborates with Michelin-Starred Japanese Restaurant for 4th Salu-Salo Series
Toyo Eatery Collaborates with Michelin-Starred Japanese Restaurant for 4th Salu-Salo Series
Foodies, here's a one-time-only dinner that you shouldn't miss on December 7!
As part of their on-going Salu-Salo Series, the beloved Filipino restaurant Toyo Eatery will collaborate with Tokyo-based DEN Restaurant for an evening of only premium dining at The Peninsula Manila.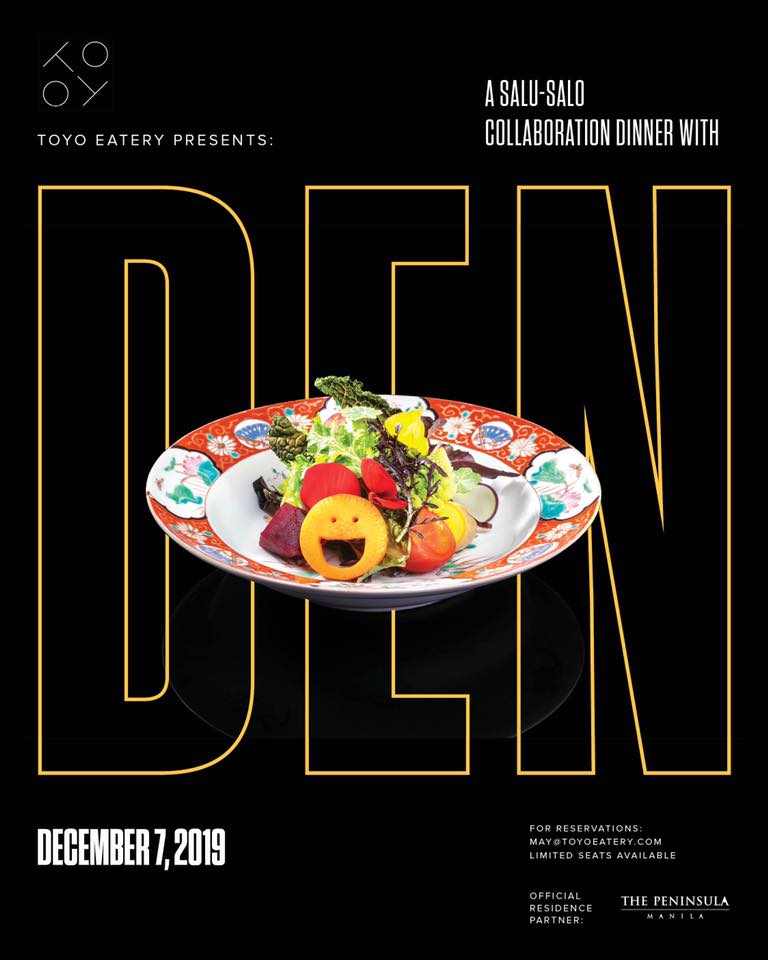 With Chef Jordy Navarra at the helm, you may know Toyo Eatery for its elevated and intricate take on Filipino cuisine. The quality of their dishes even landed them on Asia's 50 Best Restaurants of 2019!
On the other hand, DEN headed by Chef Zaiyu Hasegawa is a 2 Michelin-starred restaurant in Tokyo that is also considered one of Asia's best. It serves home-cooked Japanese food in a quirky yet refined way.
Chef Hasegawa makes sure that the ingredients they use are fresh, putting the priority on the satisfaction of their diners.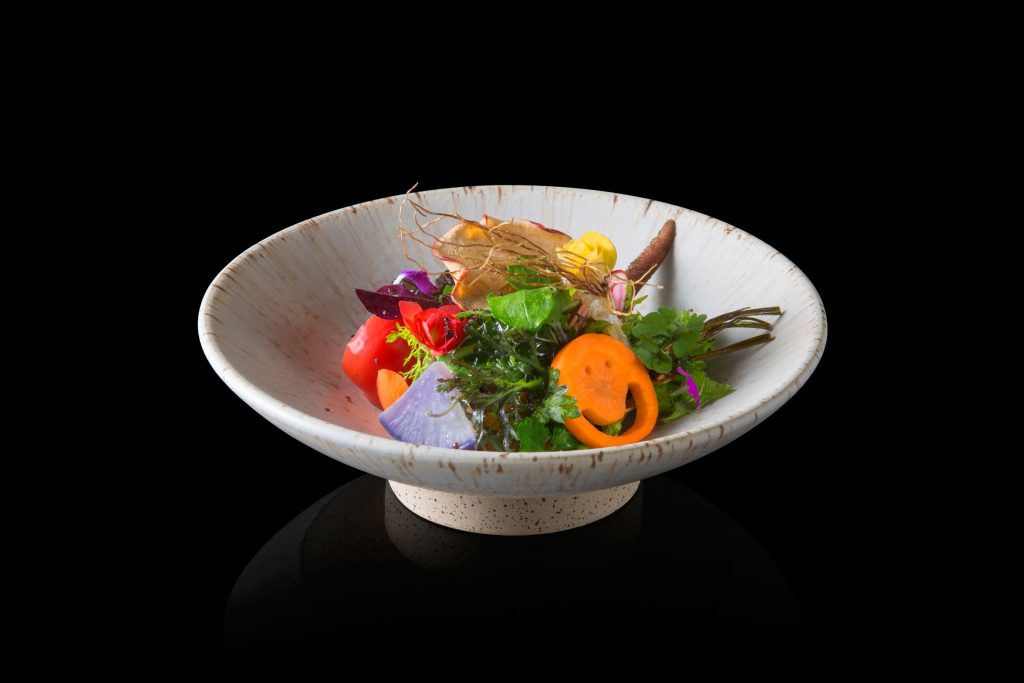 IMAGE / Den Restaurant website
The two will join forces to serve a full-course dinner that will surely wow diners. Take note that seats for this culinary collaboration are limited. You may reserve one now for only Php 6,000 per head by sending an email to may@toyoeatery.com.
Toyo Eatery has partnered with other international restaurants such as Hakkoku, La Cime, and, Masque for the past editions of the Salu-Sal0 Series.
Also read: Toyo Eatery Makes It to Asia's 50 Best Restaurants in 2019
Details
What: Salu-Salo Series: Toyo x Den Collaboration Dinner
Where: The Peninsula Manila, Ayala Ave cor. Makati Ave, Makati City
When: December 7, 2019
Reservation: Php 6,000 per head
Email: may@toyoeatery.com
Facebook: facebook.com/toyoeatery
---
Source: Toyo Eatery
Images grabbed from Toyo Eatery's Facebook page and DEN's website