Ryan Villamor and Fred Cortez Take the Stage at Ikomai Hideout Live Jazz Sessions Vol. 24
Ryan Villamor and Fred Cortez Take the Stage at Ikomai Hideout Live Jazz Sessions Vol. 24
Catch Ryan Villamor Trio tonight, November 19, 2019, featuring Fred Cortez at Ikomai in Makati City for another Hideout Live Jazz Sessions!
It's never too early into a workweek to have some downtime and spend a night out surrounded by good food and good music, anyway.
Also read: Ikomai and Tochi Desserts in Salcedo, Makati: Home to Japanese street and comfort food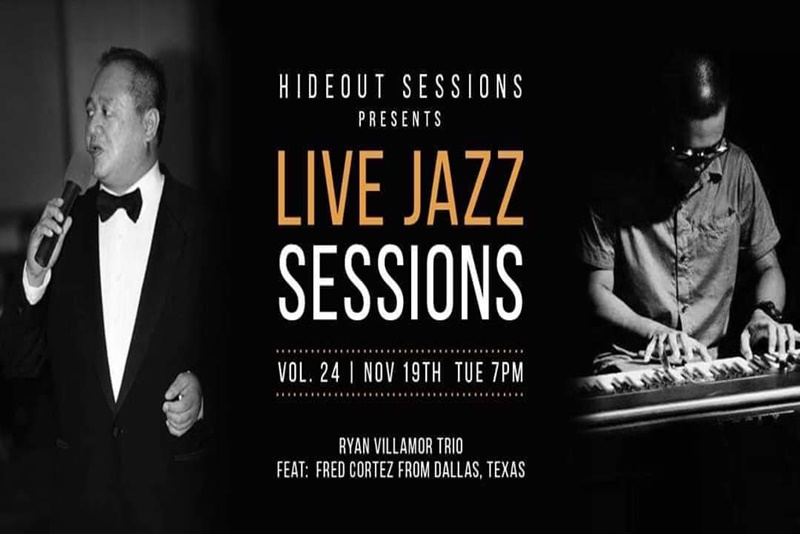 Right when the clock signals the end of a workday tonight, you can head to Ikomai for a pat-on-the-back kind of dinner as you wallow in the music that jazz pianist Ryan Villamor will grace the place with.
Ryan shares his flair in music not only in special events but also through teaching other people as an independent Waldorf Music teacher.
Apart from him, you can also catch Fred Cortez who hails all the way from Dallas, Texas!
The event will take place at 7 p.m., and you don't have to pay anything to partake in the Live Sessions. But be sure to try out Ikomai's amazing food offerings!  
Also read: Watch The Rose Perform LIVE in Manila This December
Details
What: Vol. 24 of Live Jazz Sessions
Where: Ikomai, ACI Group Bldg., 147 H.V. Dela Costa, Salcedo Village, Makati City
When: November 19, 2019, 7 p.m.
Ticket information: Free admission