Experience a Memorable French Dinner at Epilogue by Two Powerhouse Japanese Chefs
Note: Slots for August 16 and 17 are fully-booked. In order to accommodate more people, Epilogue has added slots for August 15. 
Witness the collaboration of two Japanese chefs over fine European flavors and techniques at Epilogue's degustation dinner on August 16 and 17, as Chef Yoshiaki Ito of L'Archeste, Paris cooks alongside Chef Hiroyuki Meno of Epilogue, S Maison.
We are excited to announce that our guest chef for our special Four Hands Collaboration Dinner is Chef Yoshiaki Ito of…

Epilogue PHさんの投稿 2019年7月30日火曜日
In this special Four Hands Collaboration Dinner, Epilogue will be visited by Chef Yoshiaki Ito, whose rise to fame included gaining a Michelin star in a record five months for his restaurant L'Archeste.
The inspectors cited that L'Archestre's set menus are "models of creativity and precision, espousing the seasons and always giving the best of excellent ingredients."
He will be cooking alongside Epilogue's Chef Hiroyuki Meno for two nights only. Epilogue is known for their expertise in Italian cuisine and their dimly-lit dining area, making them the perfect destination for those who want an intimate dining experience.
Also read: Epilogue in S'Maison: A First Look at Japanese-European Fine Dining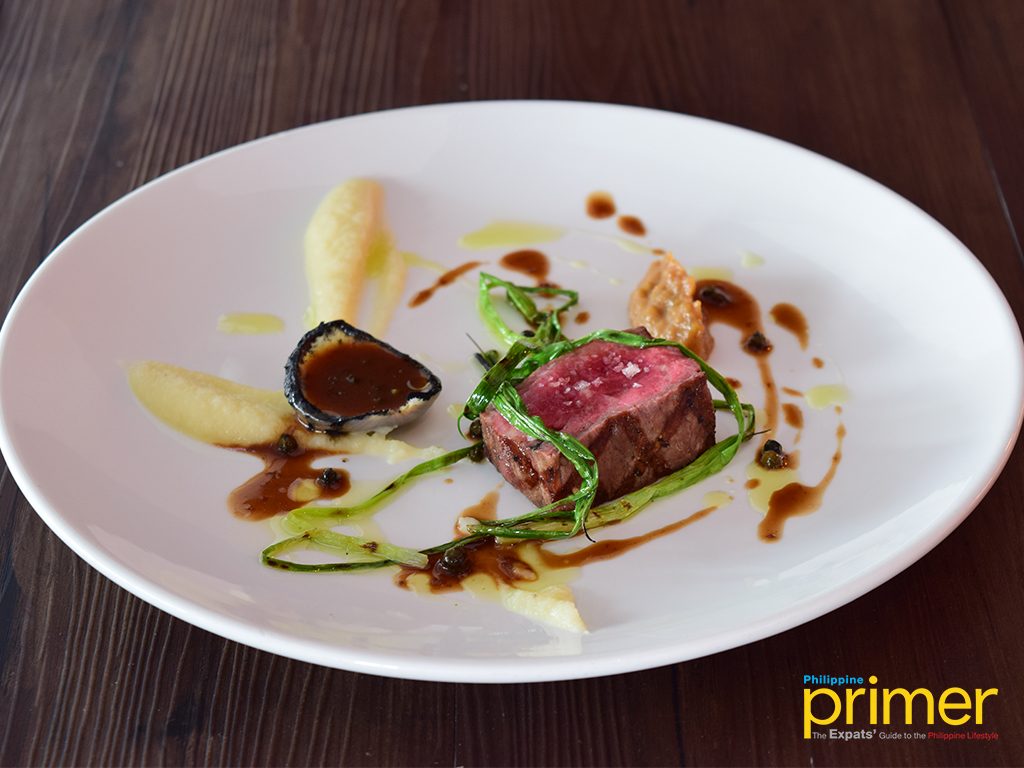 Wagyu MB5: Celeriac Apple, Caramelized Onion Puree, Green Pepper, Spring Onion from Epilogue
The nine-course dinner costs Php 3,900 and Php 5,200 for additional wine pairings provided by Philippine Wine Merchants. Prices are exclusive of service charge.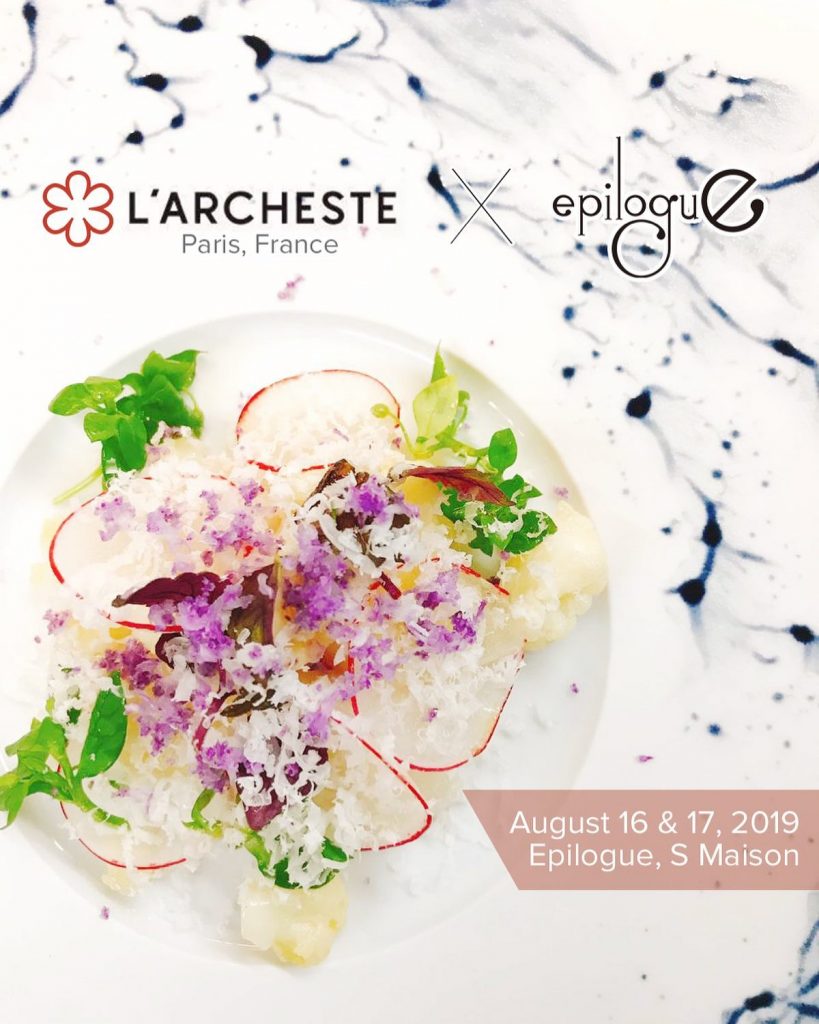 Image grabbed from Epilogue Facebook Page
Epilogue is at S'Maison, Conrad Manila. There will be limited seats. For reservations and inquiries, message 0917-525-0813 or send an e-mail to reservations@epilogue.ph.
Details:
What: Four Hands Collaboration Dinner: L'Archeste x Epilogue
Where: Epilogue, S'Maison, Conrad Manila
When: August 16 and 17, Dinner starts at 7 p.m.
Fees: Php 3,900 or Php 5,200
Reservation: 0917-525-0813 or e-mail reservations@epilogue.ph
---
Source: Michelin