The Mind Museum's Earth Day: Race to Stop the Clock Is Happening This April 21
The Mind Museum is celebrating Earth Day: Race to Stop the Clock with activities, live art show, and a sustainable fair, happening this April 21, 2019 at their canopy plaza. Admission to the said event is free!
Also read: The Mind Museum in BGC: A World-Class Science Museum in Manila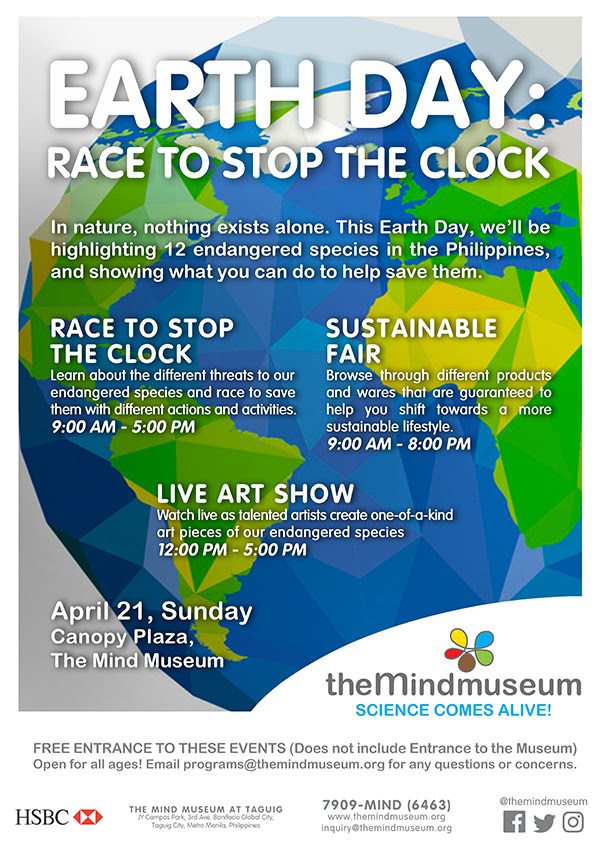 Activities for the day will start with Race to Stop the Clock, which will take place from 9 a.m. to 5 p.m. Expect to learn more as The Mind Museum highlights 12 endangered species in the Philippines, as well as what you can do to save them.
The Live Art Show, meanwhile, will start at 12 p.m. up until 5 p.m., where you can watch talented artists craft unique artworks of the endangered species. The best part is that you can witness this LIVE!
Further, the Sustainable Fair will be open all day from 9 a.m. to 8 p.m., so you can go through various products and wares that will undoubtedly help you start a sustainable lifestyle.
The Mind Museum also recommends you to BYOB: bring your own bag, bottles, and baunans (lunch boxes) when you shop to stay eco-friendly!
Also read: 9 Simple Things You Can Do to Help Save the Earth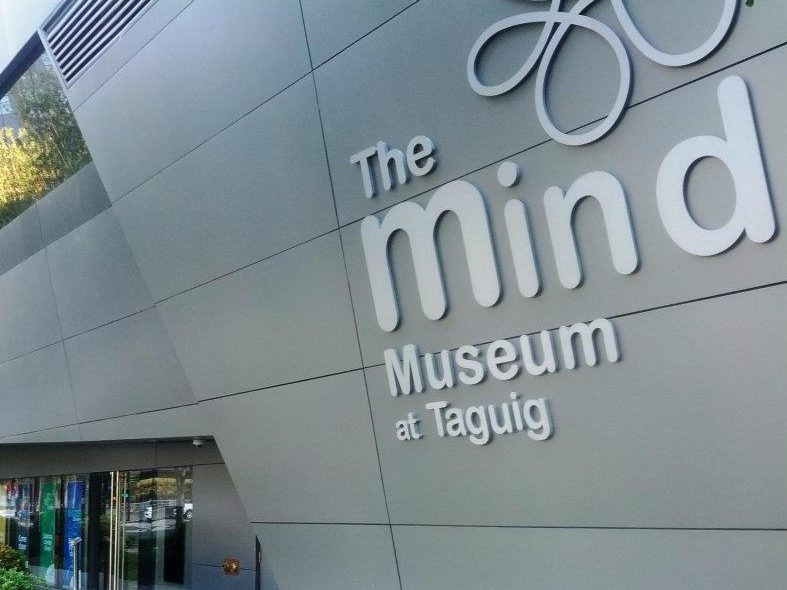 Again, the event is FREE and open for all ages, so better drop by to learn more about how you can help save Mother Earth!
Also read: Nat Geo Earth Day Run 2019: Planet or Plastic?
For more information about the event, you may email inquiry@themindmuseum.org. You may also visit their official Facebook page at www.facebook.com/themindmuseum.