Catch REP PH's "Father's Day" Starting March 22!
Within a family, there are happy and bitter moments and there are moments that are in between. Father's Day by Repertory Philippines gives us a play that looks into a shared journey in the most relatable way. Father's Day is a tribute to imperfect families – so be prepared for a theater experience like never before.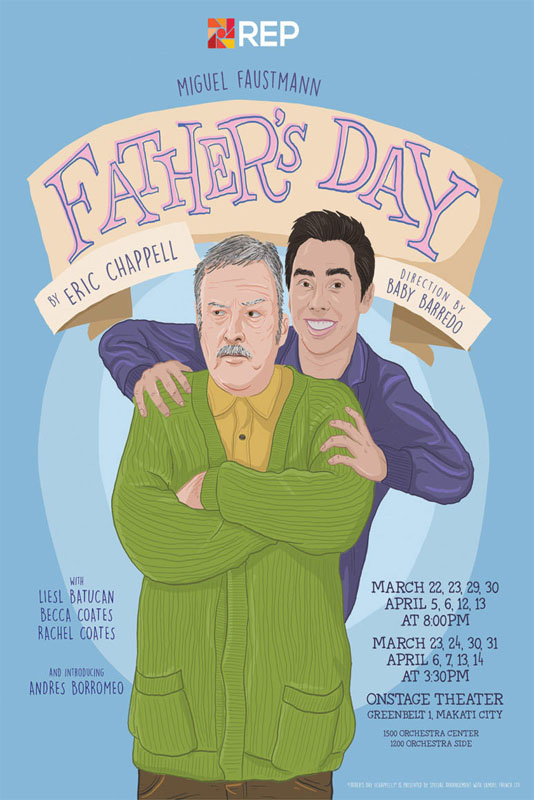 The show is the second in REP's 2019 season line-up and will run from March 22 to April 14 at Greenbelt 1's Onstage Theater. Director Baby Barredo makes her comeback on the director's chair as she brings this West End to play to the Filipino audience.
The story follows Henry Willows, who, on a particular winter evening, is visited by Matthew, his estranged son and his girlfriend, Christine. However, Henry treats them unkindly, still bitter from the divorce that tore them apart.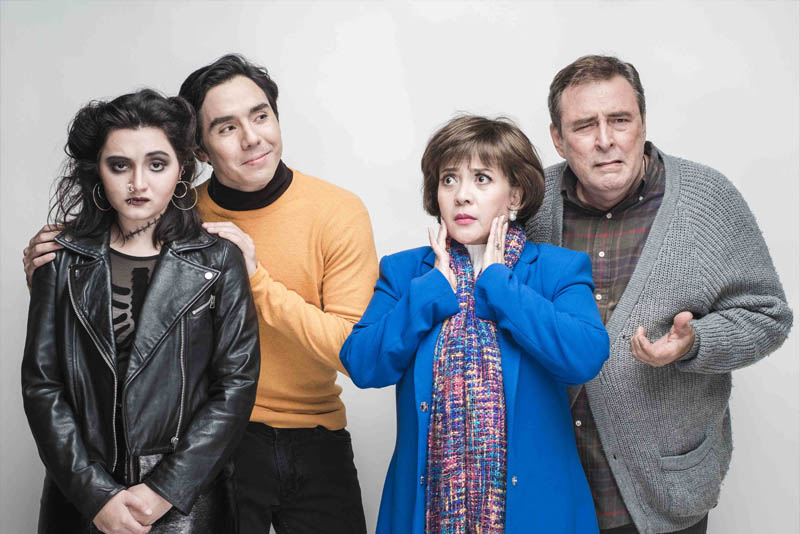 Becca Coates, Miguel Faustmann, Andres Borromeo and Liesl Batucan in Father's Day
Upon discovering that Matthew ran away, he gets in contact with Sue, is ex-wife which results in an uneasy family reunion. It's revealed that the sixteen-year-old Christine might be pregnant prompting Henry and Sue to recall their past – prodded by Matthew who wishes to see his parents together again.
While you can expect no-holds-barred dialogues and savage comebacks, Father's Day is a heartwarming story about how families stick together no matter what.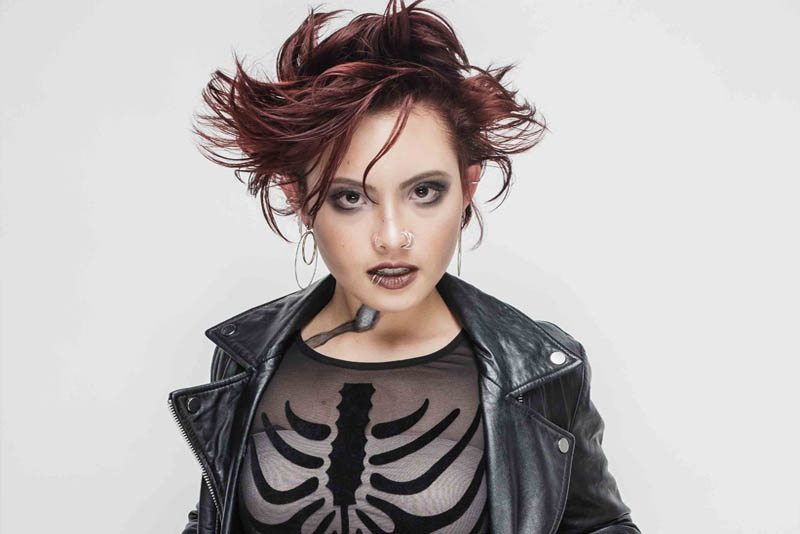 Rachel Coates as Christine
Leading the cast is the widely respected theater stalwart, Miguel Faustmann as Henry Willows. He is accompanied by Andres Borromeo as Matthew, Liesl Batucan as Sue and Becca and Rachel Coates alternating as Christine.
After Father's Day's run, REP's 2019 season will proceed with The Dresser which will run from May 3 to 26. Afterward, The Quest for Adarna will take the stage in September.
Also read: Repertory Philippines Announces Roster of 82nd Season Shows for 2019
For ticket inquiries, you may call REP PH at 02-451-1474. You may also call Ticketworld at 02-891-9999 or visit the Ticketworld website. You may visit REP PH's official website. You may also visit their Facebook page.
Details:
What: Father's Day by Repertory Philippines
Where: Onstage Theater, 2/F Greenbelt 1, Paseo de Roxas, Makati City
When:
March 22 – 8:00pm
March 23 – 3:30pm
March 23 – 8:00pm
March 24 – 3:30pm
March 29 – 8:00pm
March 30 – 3:30pm
March 30 – 8:00pm
March 31 – 3:30pm
April 5 – 8:00pm
April 6 – 3:30pm
April 6 – 8:00pm
April 7 – 3:30pm
April 12 – 8:00pm
April 13 – 3:30pm
April 13 – 8:00pm
April 14 – 3:30pm
Ticket Information:
Orchestra Center – Php 1,500
Orchestra Sides – Php 1,200
Website: Repertory Philippines
---
This is a press release. Minor edits were made prior to publishing.
Images courtesy of Repertory Philippines.