Enderun Colleges to Host Tourism and Hospitality Tech Summit and Expo 2018 on November 23 and 24
Enderun Colleges to Host Tourism and Hospitality Tech Summit and Expo 2018 on November 23 and 24
The Tourism and Hospitality Tech Summit and Expo 2018 is set to take place on November 23 and 24 at the SMX Convention Center in SM Aura, Taguig City.
Organized by Enderun Colleges, the expo looks to discuss the recent development in technology that is shaping the future of the tourism industry.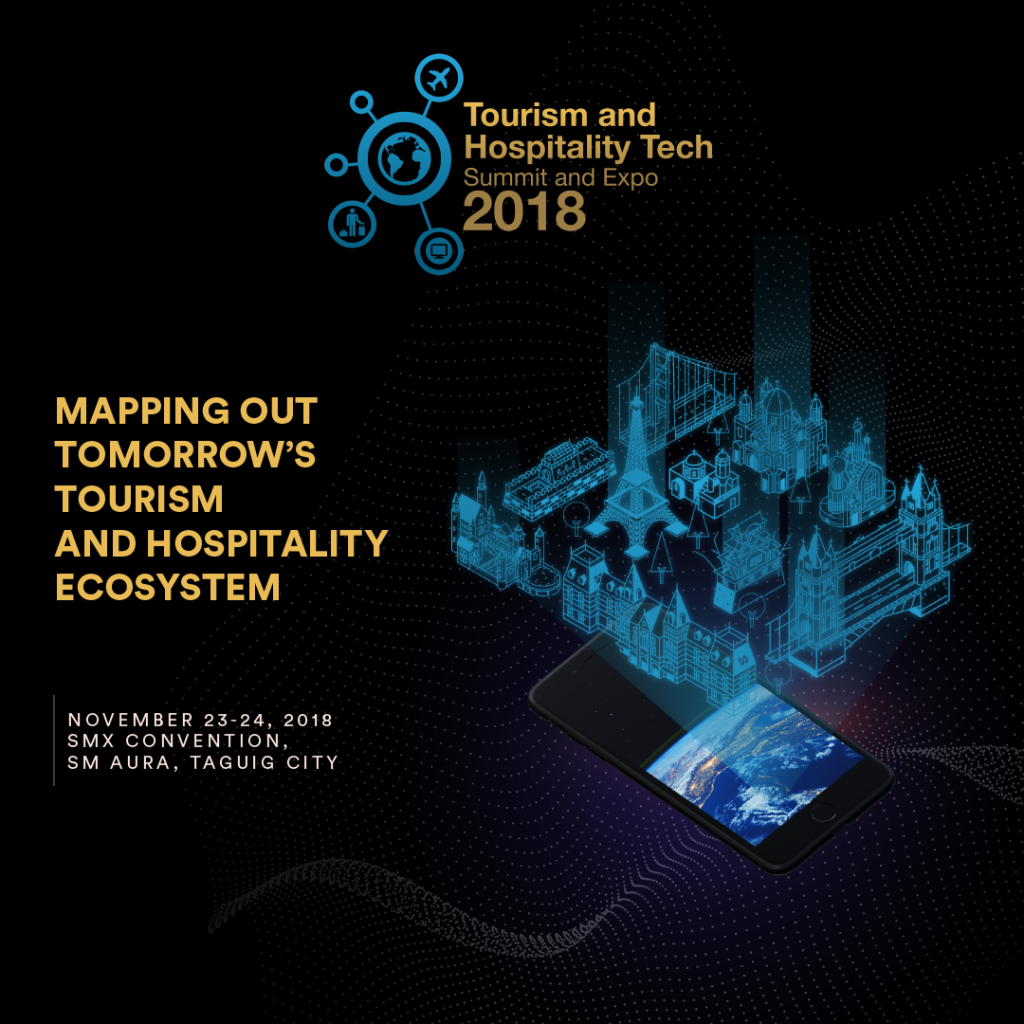 Enderun Colleges Director of Digital Transformation Colin Christie reiterated three major technological trends during the event's press launch. The first, according to him, is that the smart things, like our smartphones, smart TVs, and smartwatches, only continue to be smarter.
He also pointed out how consumers expect to get something of value from the personal information they share online, like better service. This brought up the issue of data privacy and security, which will be part of the discussion in the expo.
Christie touched on the changing demographics of the consumers for the last trend. He said that the digital generation wants services that are more personal and more convenient to them.
These three major trends, according to Christie, is what he would like delegates to keep in mind during the summit.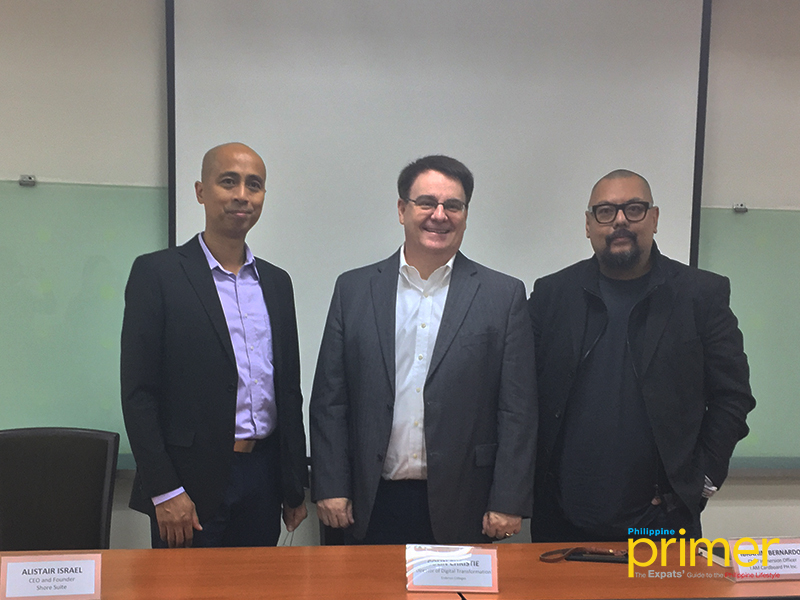 (From left to right) Alistair Israel, Colin Christie, and Ibrahim Bernardo at the press launch last November 8 at Enderun Colleges
The two-day expo will host a series of talks exploring topics such as digital tools, analytics, artificial intelligence, blockchain in hospitality, mobile technologies, and digital payments.
Discussions will be headed by 15 speakers who are well-known in their respective fields. Three of which were present during the event's press briefing: aforementioned Colin Christie, Chief Immersion Officer of I AM Cardboard PH Inc Ibrahim Bernardo, and Shore Suite CEO and Founder Alistair Israel.
One of the things Bernardo will focus on will be virtual reality (VR), and how it will help promote tourism and bridge the so-called psychic distance. Israel, on the other hand, will focus on reputation management and sentiment analysis, among others.
Ticket prices are at Php 1,000 for delegates and Php 150 for students and faculty, while onsite rates are at Php 1,500 for delegates and Php 300 for students and faculty. You may purchase your tickets here. 
The Tourism and Hospitality Tech Summit and Expo 2018 is organized by Enderun Colleges, an institution that offers courses specializing in the fields of international hospitality management, entrepreneurship, and business administration.
Also read: Enderun Culinary Experience: Japan he Yokoso Food Series
For more information on the upcoming summit and expo, you may check Enderun's official website or the event's Facebook page.
Details:
What: Tourism and Hospitality Tech Summit and Expo 2018
Where: SMX Convention Center, SM Aura Premier, Fort Bonifacio, Taguig City
When: November 23 and November 24, 2018 (Friday and Saturday)
Ticket information:
Delegates – Php 1,000
Academe: Students & Faculty – Php 150
Delegates (Onsite Rate) – Php 1,500
Academe: Students & Faculty (Onsite Rate) – Php 300
Website: www.enderuncolleges.com