Events Happening this Weekend (January 26 to 28, 2018)
Make the days of January memorable by attending different events! Indulge yourself by watching a concert, or take a break and focus on something other than work by attending different workshops. You can also improve yourself by trying to go to seminars and conventions. Make this year the one where you improve and become more productive!
Blockchain & Bitcoin Conference Philippines 2018 (January 25)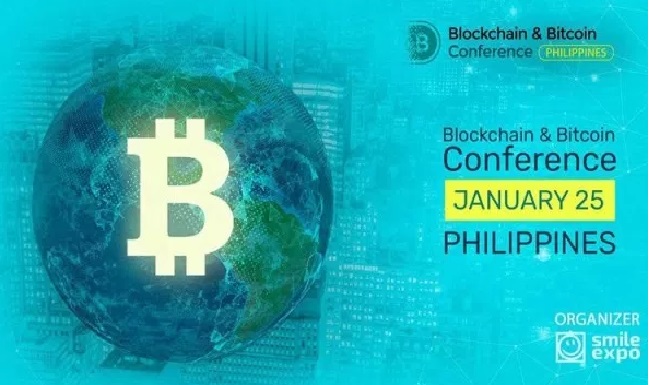 Join the craze at the Blockchain and Bitcoin Conference this weekend at the EDSA Shangri-La Hotel. Learn more about online currencies like bitcoin and how you can benefit from it. Organized by Smile Expo, Blockchain & Bitcoin Conference Philippines 2018 is set to bring specialist and influential speakers that will guide you to invest and how to move forward with the bitcoin and the blockchain technology in the country.
Read more: Blockchain & Bitcoin Conference Philippines 2018
Startup Weekend Manila 2018 (January 26 to 28)

It's back with more surprises! Enjoy a weekend of ideas for all aspiring and existing startups at this year's Startup Weekend Manila! The weekend brings together people with different skill sets — primarily developers, UX/UI designers and business people – to build applications and develop a commercial case around them. This event is hosted by Hosted by A SPACE Philippines and Startup Weekend Manila.
Read more: Startup Weekend Manila 2018
Foster the People live in Manila (January 26)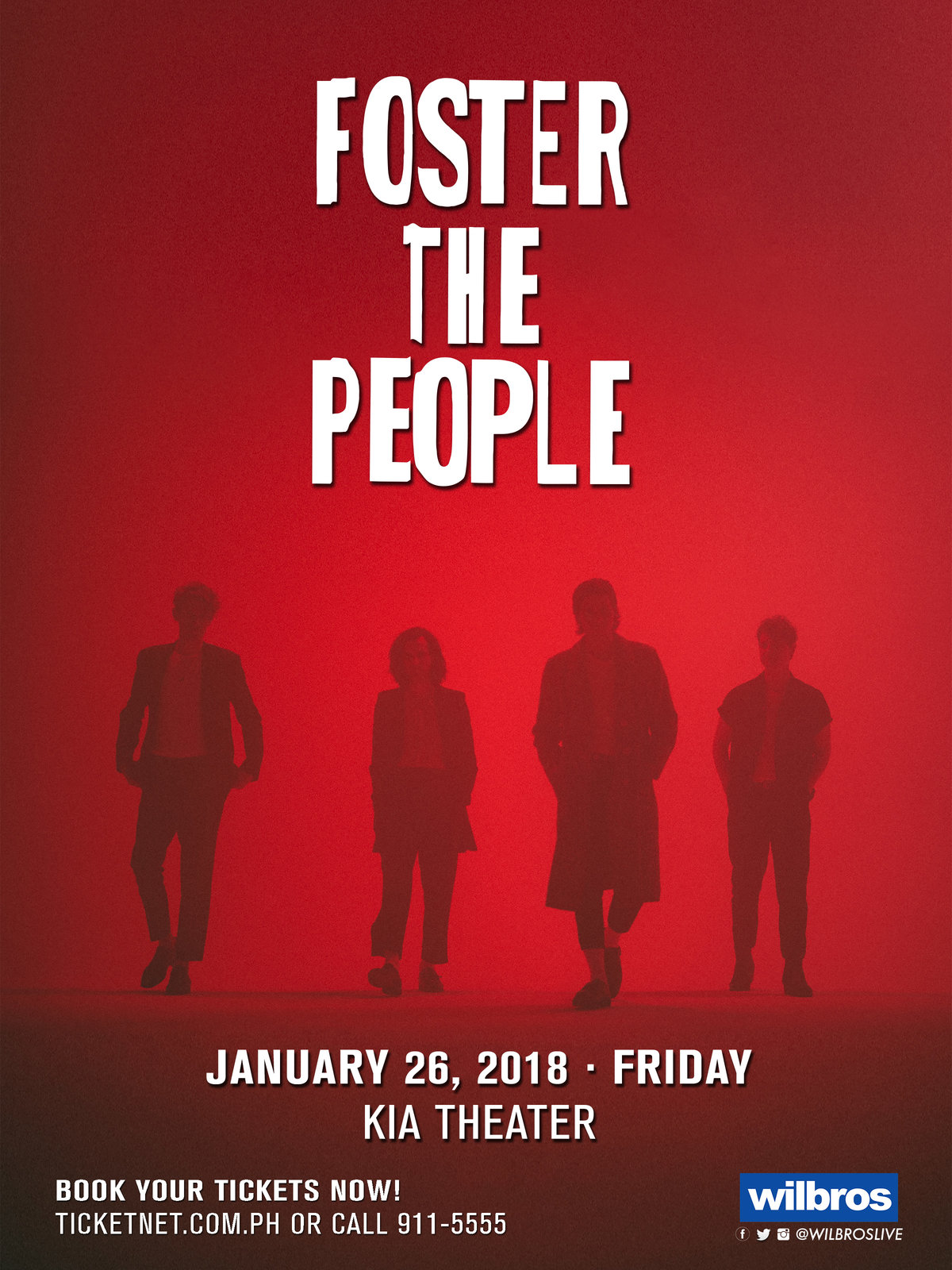 Are you one of those people who couldn't stop humming Pumped Up Kicks when it was released in 2011? This weekend should be booked in your calendar as Foster the People will make their return to the country this January 26! Be sure to get your ticket before Friyay via TicketNet.com.ph.
Read more: Foster the People returns to Manila on January 26, 2018
Ken Ludwig's A Comedy of Tenors (January 26 to February 18)
Repertory Philippines (REP) brings a timeless classic, Ken Ludwig's A Comedy of Tenors, at the Onstage Theater in Greenbelt 1, from January 26 to February 18, 2018. A sequel to Ken Ludwig's Tony Award-winning Lend Me a Tenor, this hilarious play will make you laugh and be entertained until the rest of the day.
Read more: Hilarious play 'A Comedy of Tenors' kicks off REP's 2018 season
Creative Writing Workshop with Lourd De Veyra (January 27)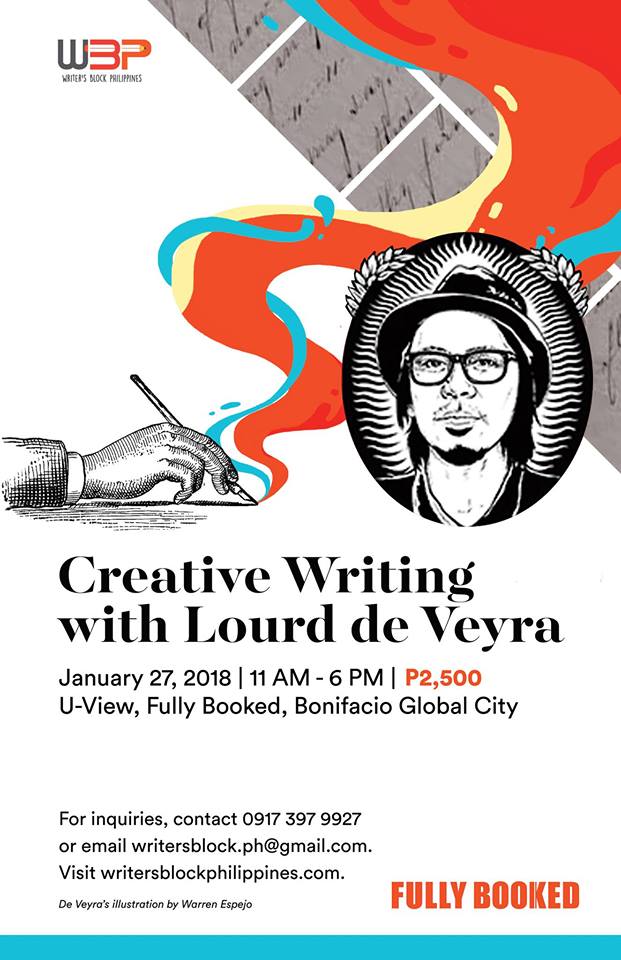 Are you a fan of Word of the Lourd by Lourd De Veyra? Now is your chance to meet him in person and attend his workshop, happening on January 27, 2018, in BGC! Learn how to write in a different perspective and hone talent on creative writing. The workshop fee is Php 2,500 inclusive materials, handouts, snacks, and a certificate of workshop completion. You may click here to pre-register for the event.
Read more: Creative Writing Workshop with Lourd De Veyra
Words and Letters (January 27 to 28)

National Bookstore presents Words and Letters, happening from January 27 to 28 at the Grand Atrium of Shangri-La Plaza Mall. A series of creative workshops, spoken word demonstrations, and many exciting activities will happen. Bring your children and experience this one-of-a-kind event! For more information, visit their website and Facebook page.
Read more: Words and Letters on January 27 and 28, 2018
Book Bar at Warehouse Eight (January 27 to 28)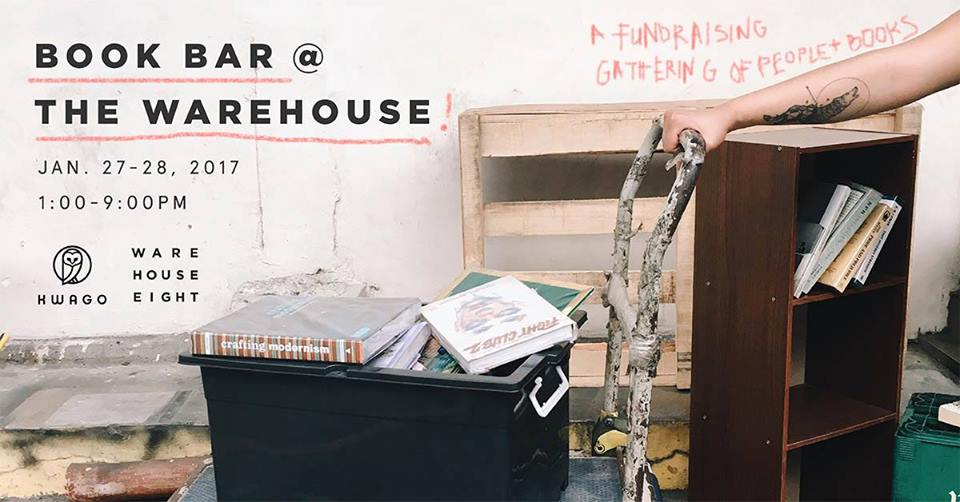 Come and take part in building a home for Kwago! Warehouse Eight in Makati City is doing a fundraising event to help Kwago build a literary escape and hang out at La Fuerza. For two days, Makati residences and bookworms will get to experience play-your-own-vinyl lounge, free prints and zines, and drunken poetry reading!
Read more: Book Bar at the Warehouse: A Fundraising Gathering
SmartKids Asia 2018 (January 27 to 28)
This is your time to shine, kiddies of Manila! SmartKids Asia is happening this weekend at the Mall of Asia Complex, Pasay City! Dubbed as the largest and the grandest kiddie fair in the Philippines, expect and experience school camps, learning programs, tutoring services, and other services.
Read more: SmartKids Asia in Manila 2018
Active Senior's Day 2018 (January 27)
It's now or never! Calling all senior citizens! Stretch those muscles at The Grand Hamptons Tower, BGC for Active Senior's Day on January 27, 2018. This fitness event is specially made for senior citizens residing in Fort Bonifacio, Taguig City! Dance the ballroom or perhaps do some yoga with professional instructors, there are different activities to do throughout the entire day.
Read more: Active Seniors Day 2018
What are you most excited about? Let us know by commenting below!