Book Bar at the Warehouse: A Fundraising Gathering
Come and take part in building a home for Kwago!
Drop by Warehouse Eight in Makati City from January 27 to 28, 2018, 1:00 pm to 9:00 pm, and join Kwago's book bar for an open fundraising gathering to help them build a literary escape and hang out at La Fuerza.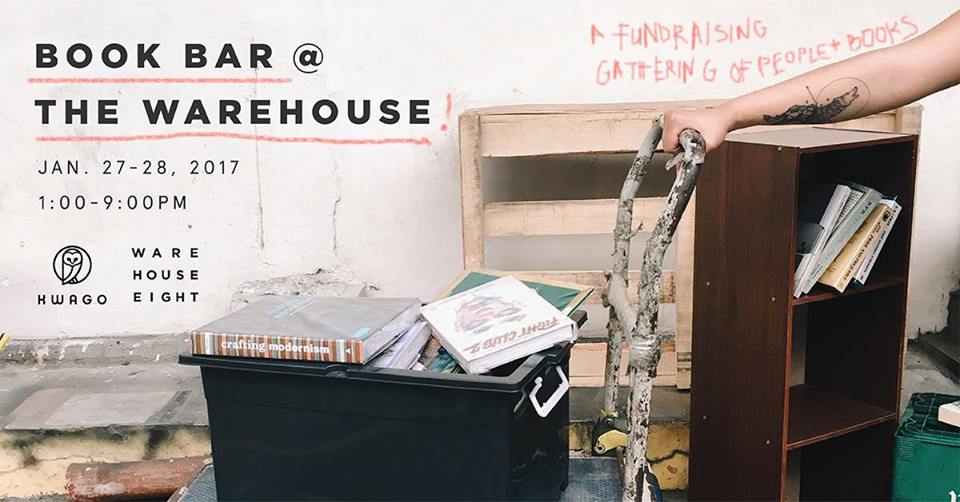 Get your fill of fiction-inspired drinks, a carefully curated collection of books and magazines, a play-your-own-vinyl lounge, free prints and zines, and drunken poetry reading! Featured poets for Kwago's book bar include Crystal Claire, Franchesca Casauay, Miguel Espiritu, Obie Obias, and more.
Make sure to bring your friends to this two-day event where you can soulfully unwind and perhaps find a book you've been searching for a long time.
Everyone is invited to be a part of the process to create a literary respite for book lovers and a storytelling platform for small press and local publishers. Makati residences don't need to go far to have a nook and haven once Kwago opens to the public.
The best part is that entrance is FREE! Sales from the bookstore and bar directly help fund a book bar at La Fuerza.
Details:
What: Book Bar at Warehouse Eight
Where: Warehouse Eight, Makati City
When: January 27-28, 2018, 1:00 pm to 9:00 pm
Tickets: FREE