Hilarious play 'A Comedy of Tenors' kicks off REP's 2018 season
Following the success of Hair, Repertory Philippines (REP) is once again taking us on the edge of our seats with another forceful production of a timeless classic, Ken Ludwig's A Comedy of Tenors, which is set to run at the Onstage Theater in Greenbelt 1, from January 26 to February 18.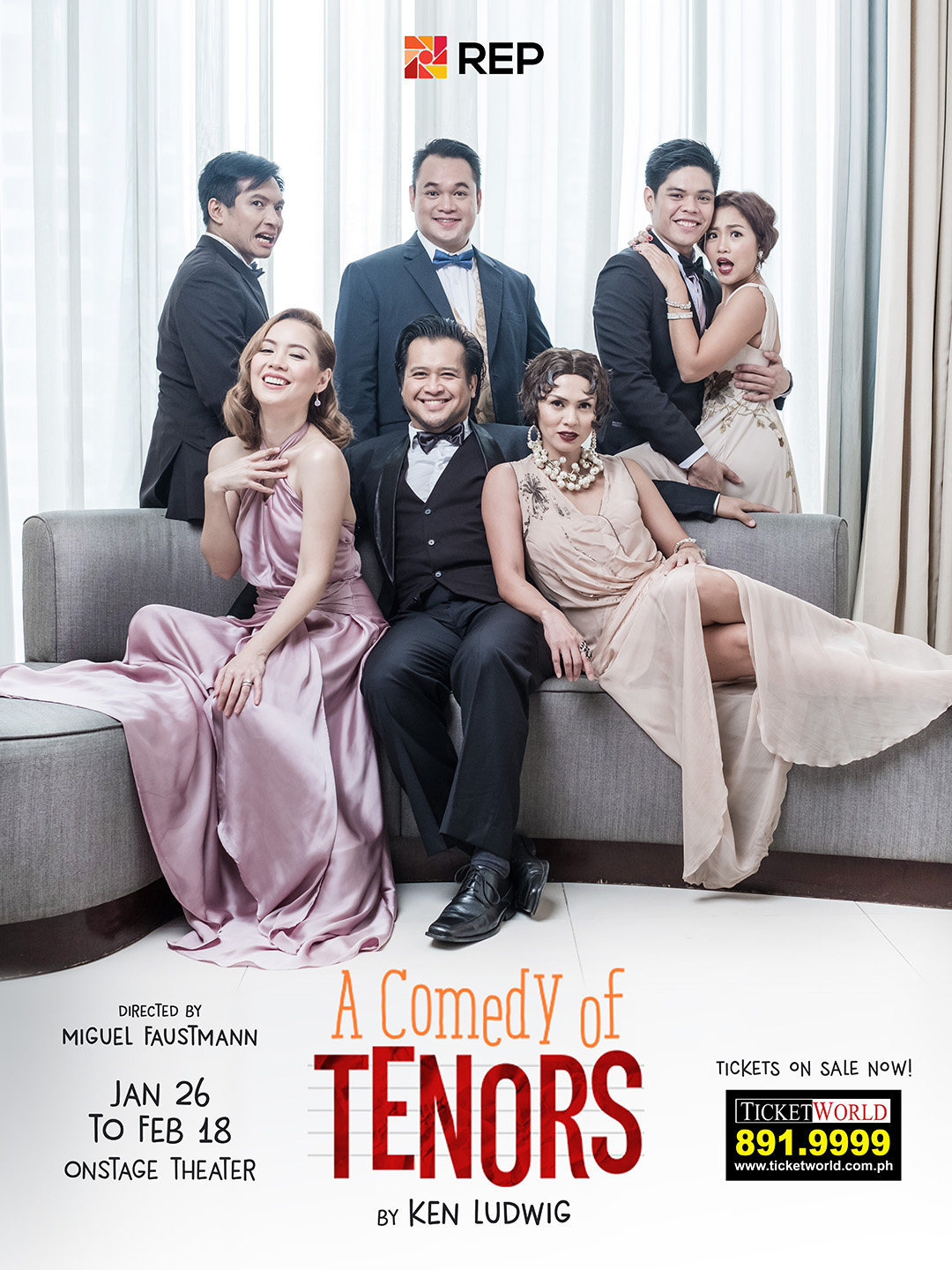 A Comedy of Tenors is the sequel to Ken Ludwig's Tony Award-winning Lend Me a Tenor. Set in one hotel suite in 1930's Paris, the story continues the intertwined misadventures of an Italian opera superstar, his hot-blooded wife, their daughter and her lover, a troubled producer and his burnt-out assistant, and another mysterious tenor.


Lorenz Martinez and Shiela Valderrama-Ramirez
When the lead tenor for an opera show goes missing, everyone scurries to find a worthy replacement to push through with the envisioned concert of the century—only to find perplexing revelations and confused mixups among themselves!


Noel Rayos and Mica Pineda
Are we ever going to see the show of the century? Find out in REP's A Comedy of Tenors, directed by theater veteran Miguel Faustmann, and starring Lorenz Martinez, Shiela Valderrama-Ramirez, Noel Rayos, Jeremy Domingo, Issa Litton, Arman Ferrer, and Mica P. Ineda.
Details:
What: A Comedy of Tenors
When: January 26 – February 18, 2018
Where: Onstage Theater, Greenbelt 1, Makati City
Tickets: Php 1,500 (Orchestra Center); Php 1,200 (Orchestra Sides) via TicketWorld
Contact numbers: 02-843-3570 (REP); 02-891-999 (TicketWorld)
Website: www.repertoryphilippines.ph