Sine Negrense: Negros Island Film Festival – Bacolod, November 27-29, 2017
The island of Negros is known mostly for its mouth-watering food all throughout the country. However, not everyone knows that aside from their gastronomical background, they also have been active in the film industry, led by Peque Gallaga who directed Oro, Plata, Mata.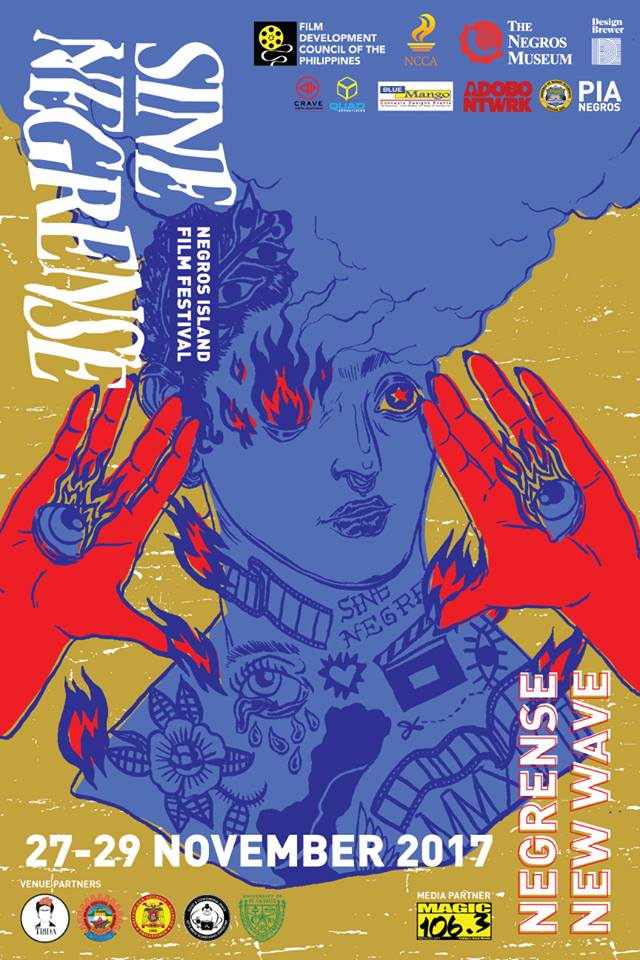 In 1991, Peque Gallaga together with other Negrense decided to give back to Negros the talents and experience they have acquired in Manila, and so the Negros Summer Workshops was born. The Negros Summer Workshops offered classes in Film Production, Cinematography, Production Design, Acting, and Production Management.
Fast forward to this year, they're still continuing film. On November 27-29, 2017, Bacolod City will once again play host to Sine Negrense: Negros Island Film Festival, happening at the La Salle Audio Visual, San Agustin Auditorium, and the CHMSC – Auditorium.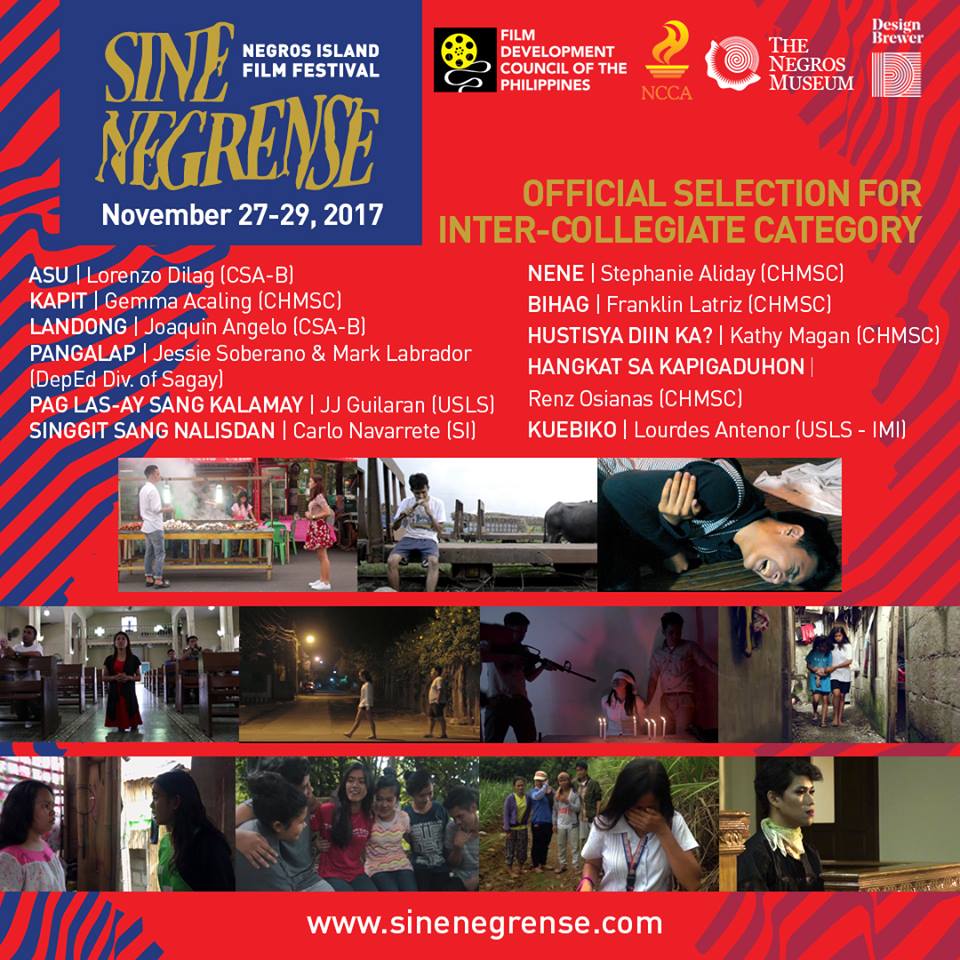 Sine Negrense: Negros Island Film Festival Official Selection for Inter-Collegiate Category
For the first time, the three day event will be held in Negros. There are a total of nineteen films included competing for the title and awards. This event is presented by Film Development Council of the Philippines (FDCP), The Negros Museum, Design Brewer, and the National Commission for Culture and the Arts (NCCA) Committee on Cinema.
For more information and inquiries about the event visit sinenegrense.com for screening schedule and activities.
DETAILS
What: Sine Negrense: Negros Island Film Festival
When: November 27-29, 2017
Where: La Salle Audio Visual, San Agustin Auditorium, CHMSC – Auditorium, Bacolod City
Tickets: sinenegrense.com