A festival of epic origins and proportions: Legazpi City's Ibalong Festival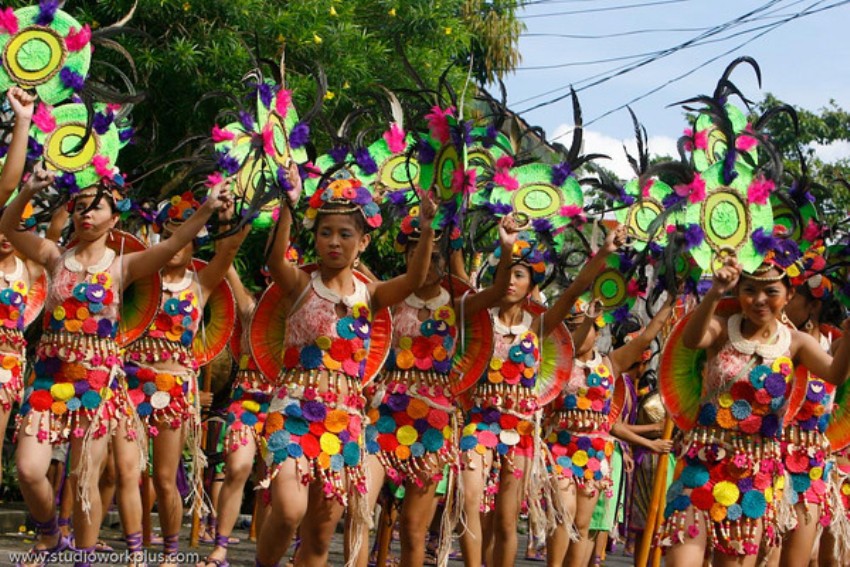 AN EPIC FESTIVAL OF EPIC PROPORTIONS. Legazpi City's Ibalong Festival is one of the few non-religious festivals in the country. Photo grabbed from wowlegazpi.com

Festivals vary greatly in their origins. Philippine festivals are mostly tied to religion or an ancient tradition, but the Ibalong Festival of Legazpi City, Albay is unique because it's born from from the Ibalong epic, a tale of three heroes who all fought to keep the peace for the town of Ibalong: Baltog, Handyong, and, Bantong. They fought mythical creatures such as the tandayag (giant boar), dambuhala (one-eyed monster), oryol (half-woman, half-serpent), and a giant called Rabot.
These tales of bravery and strength in character are embodied in the festival's activities, most notably in the Mutya ng Ibalong pageant, where women are chosen based on how they embody these traits. There's also the carnival/Mardi Gras Parade that kicks off the festivities every year, ushering in the revelry to take place for the two-week event.
One of the highlights, apart from the pageant and the carnival, is the annual Ibalong Festival Bazaar and Weekend Market. Hundreds of vendors from across the region gather to showcase their wares along Legazpi Boulevard.
This year's Ibalong Festival has no official schedule as of this writing, but it is tentatively slated from August 3 – 30. Bookmark this page for updates on the 2016 Ibalong Festival.
Source: Philippines Travelhub, legazpi.gov.ph, Ibalong Festival Facebook page