SCANDAL Live in Manila for Asia Tour 2018
Japan's #1 all-female rock band SCANDAL is coming to Manila for the first time! They will be performing at the SMX Convention Center in Pasay City on June 24, 2018.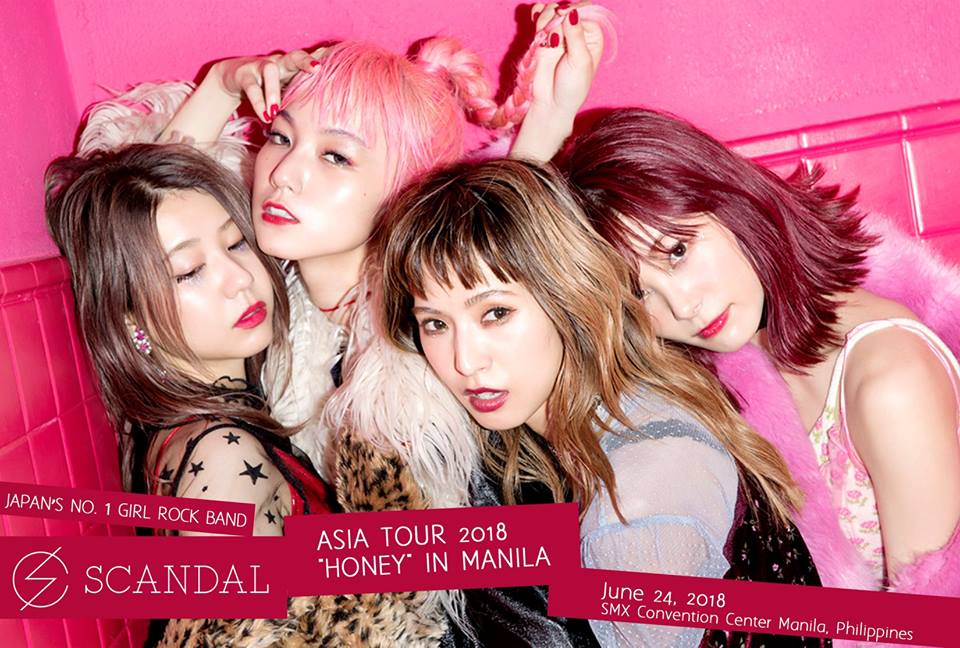 SCANDAL is set to perform their hits at their Asia Tour named after their album "Honey" this 2018. Get the chance to watch Haruna, Mami, Rina, and Tomomi perform live right before your eyes!
SCANDAL is the band behind chart-topping hits and popular Anime OSTs such as Shōjo S and Harukaze (Bleach), Shunkan Sentimental (Fullmetal Alchemist: Brotherhood) and Pride (Star Driver: Kagayaki no Takuto).
A fan meet will also be held for lucky fans, so watch out for that as well! Tickets prices and information will soon be announced. Scandal Asia Tour "Honey" 2018 in Manila is presented by Primetrade Asia, Inc.
Details:
What: SCANDAL Asia Tour "Honey"
Where: SMX Convention Center, Pasay City
When: June 24, 2018
Tickets: To be announced