July 21-23: Events Happening this Weekend
Can it just be Friday already? Unfortunately, we still have a few days ahead of us before we can truly enjoy the weekends. So, flip your calendars and update them as we have a new line-up of events just for you!
You can choose from Martin Nievera serenading your or experience art through the eyes of Mon Coloma. Perhaps are you an Oh Wonder fan who's just been waiting to watch them perform live again? Whatever your plans may be, check out these events and see if you can squeeze it in your plans.
3rd Andrea O. Veneracion International Choral Fest (July 20-23)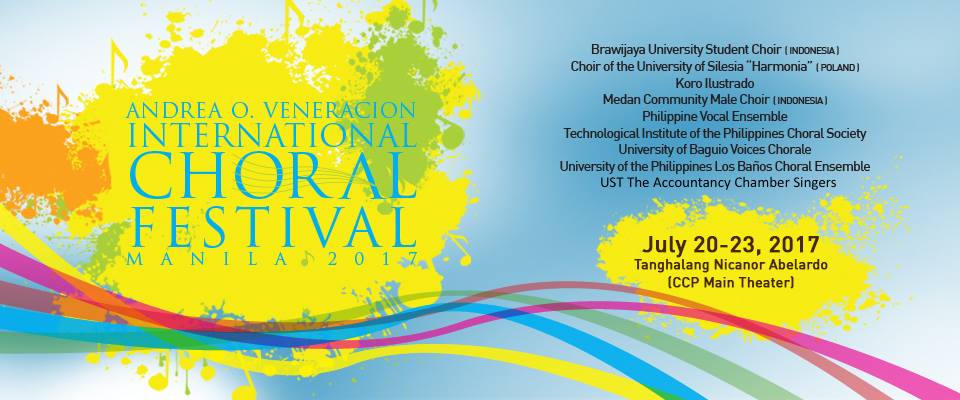 Gather and enjoy three days filled with music at The Cultural Center of the Philippines. Supported by the National Commission for Culture and the Arts and the Tourism Promotions Board (TPB), the Cultural Center of the Philippines (CCP) presents the 3rd Andrea O. Veneracion International Choral Festival on July 20-23, 2017.
Ticket Prices for competition: Php 300 and Php 200
Ticket Prices for the Philippine Madrigal Singers Gala: Php 1000, Php 800, Php 500, Php 400, Php 300
Also read: 3rd Andrea O. Veneracion International Choral Fest at CCP
Enterprise Architecture Seminar-Workshop 2017 (July 20-21)
Enterprise Architecture Seminar: Documenting and Mapping Architectural, Solution, and Business Requirments is a two-day course focusing on the essential aspects of Enterprise Architecture and Requirements Documentation. The seminar will happen on July 20-21, 2017 at the AIM Conference Center in Makati City. Registration is priced at Php 18,999 plus VAT or US$450 for foreign nationals.
Also read: Enterprise Architecture Seminar – Workshop
Oh Wonder Live in Manila (July 21)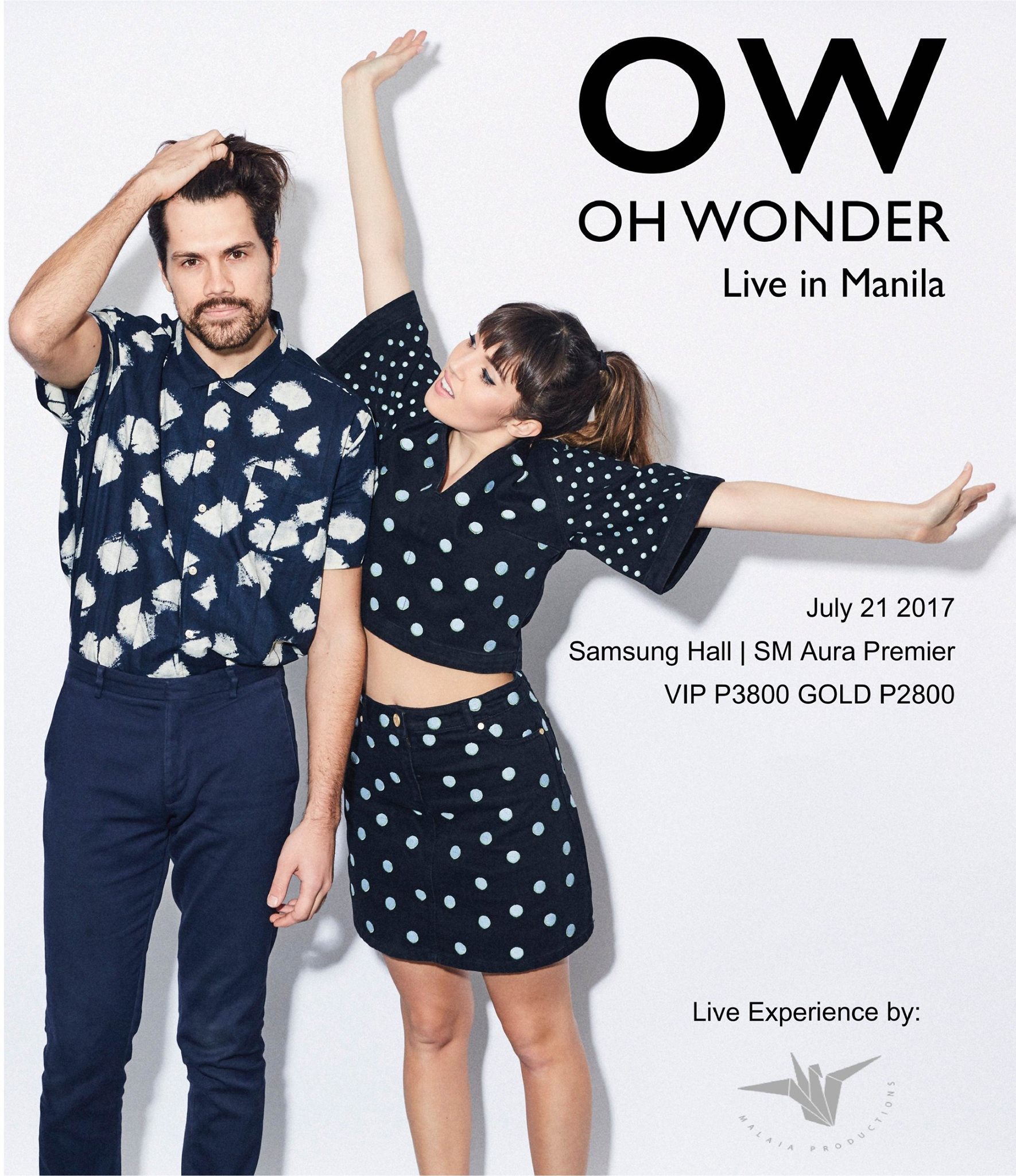 Step out into the sun, Skies above they radiate me, Lift up, carry the love, Do you know? Oh Wonder fans! Only a few days until you watch them perform this weekend! Get ready to sing and move to English alt-pop duo Oh Wonder's tunes as they will be coming back to perform at the SM Aura Premier's Samsung Hall on July 21, 2017.
Also read: Oh Wonder in Manila
IBUILD Manila 2017 (July 19-22)
Mark your calendars as I BUILD Manila 2017, an international building, construction, and technology expo will happen on  July 19–22 at the World Trade Center, Manila. This is open for all Architecture, Fine Arts, Interior Design and Civil Engineering students. Pre-registration is now open and it's free! You can register at ieventsorg.
Also read: I BUILD Manila 2017: Connecting Builders of Nations
Sweet + Short Film Festival Manila (July 22)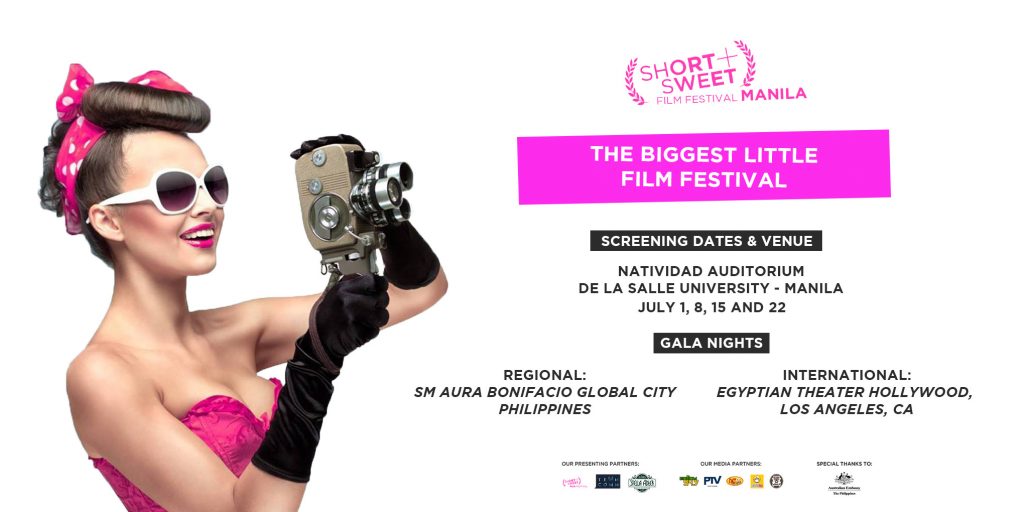 It's the last day of screening! Short + Sweet Film Festival is created with the help of Australian Embassy of the Philippines.  As they continue on with their screenings, in order to determine who will win and get the chance to represent the country in the Regional Gala Final. You can still see some of the entries to the contest on the last screening day on July 22 at the De La Salle University Manila.
Also read: Short + Sweet Film Fest in Manila is still open for submissions!
Martin Nievera: A Serenade To You (July 21)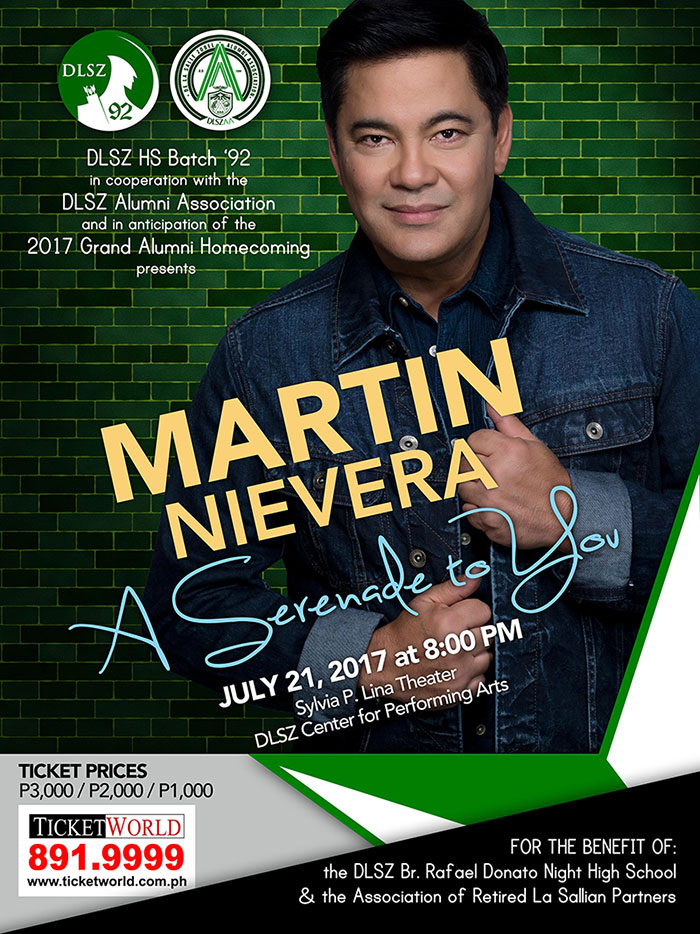 Filipino singer and songwriter Martin Nievera will perform in a benefit concert entitled "Martin Nievera: A Serenade To You" at the Sylvia P. Lina Theater in De La Salle-Zobel (DLSZ) Center for Performing Arts on July 21. Relive his greatest hits in the 90's like Be My Lady, Say That You Love Me, and Ikaw Ang Lahat Sa Akin.
Tickets are at Php 3,090 (Orchestra A to H), Php 2,060 (Orchestra I to O), and Php 1,030 (Balcony), available via TicketWorld.
Also read: Martin Nievera: A Serenade To You Benefit Concert on July 21
Mon Coloma's 'Art of Wisdom' at the Dragon Gallery in RCBC Plaza (July 13 – July 28)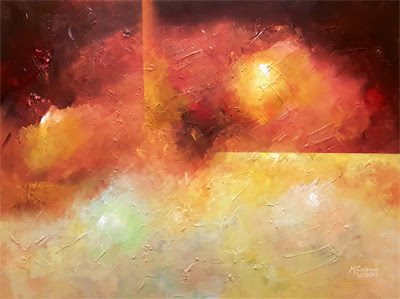 Renowned Filipino-Australian artist Mon Coloma's latest works with his solo exhibit Art of Wisdom at RCBC Plaza's Dragon Gallery until July 28. Mon Coloma's works have been exhibited in the Philippines, Singapore, and Australia. Admission is at Php 100 for adults and Php 50 for students, children, seniors, PWDs, and ICOM and Asia Society members.
Also read: Mon Coloma's 'Art of Wisdom' at the Dragon Gallery in RCBC Plaza