Science and Art come together in the Ultimate Indie Weekend
Science and art have long had a relationship known only to those who have embraced both. Art may dabble in the imaginary, but it tickles the mind as much as science strives to find truth.
However, it's hard to find a place where both can flourish. Science usually wins out when it comes to things like getting large audiences, while art is often left to those who can only appreciate them.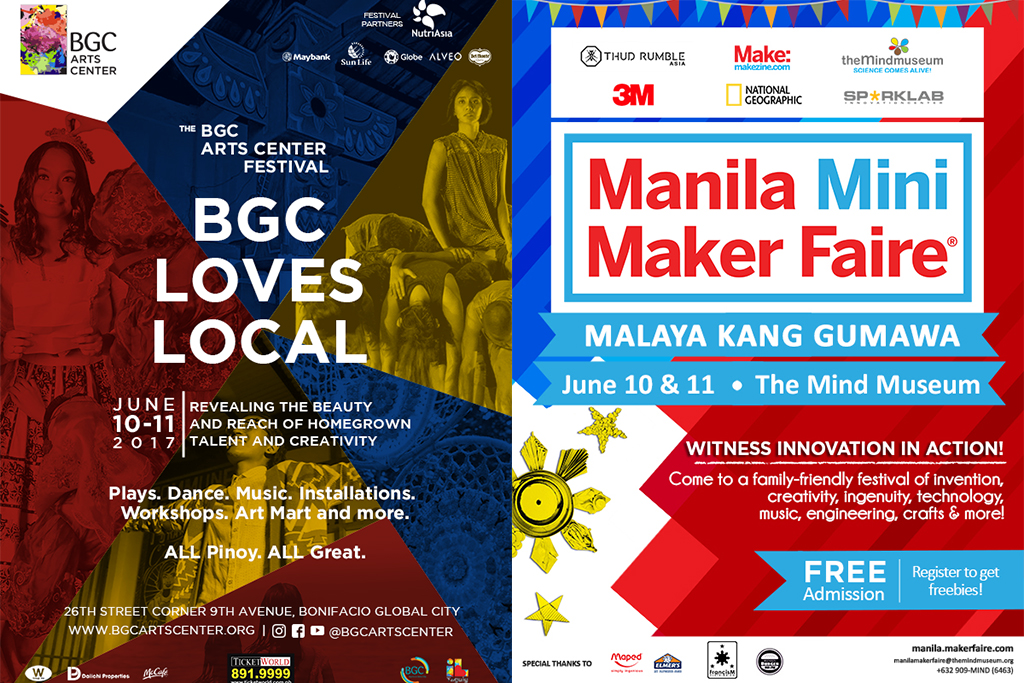 THE ULTIMATE INDIE WEEKEND. It's not just films or musicians that can go indie. Mark your calendars for BGC Arts Center Festival x Manila Mini Maker Faire, happening on June 10-11.
The newly-established BGC Arts Center, however, begs to differ as it teams up with the Mind Museum to bring you a weekend where science and art can both be appreciated in the BGC Arts Center Festival and the Manila Mini Maker Faire, both happening on June 10-11, 2017.
BGC Loves Local: 2nd BGC Arts Center Festival
With the theme "Revealing the beauty and reach of homegrown talent and creativity," the second installment of the BGC Arts Center Festival will feature some of the best homegrown talents who will leave you dazzled, astounded, and maybe scratching your head.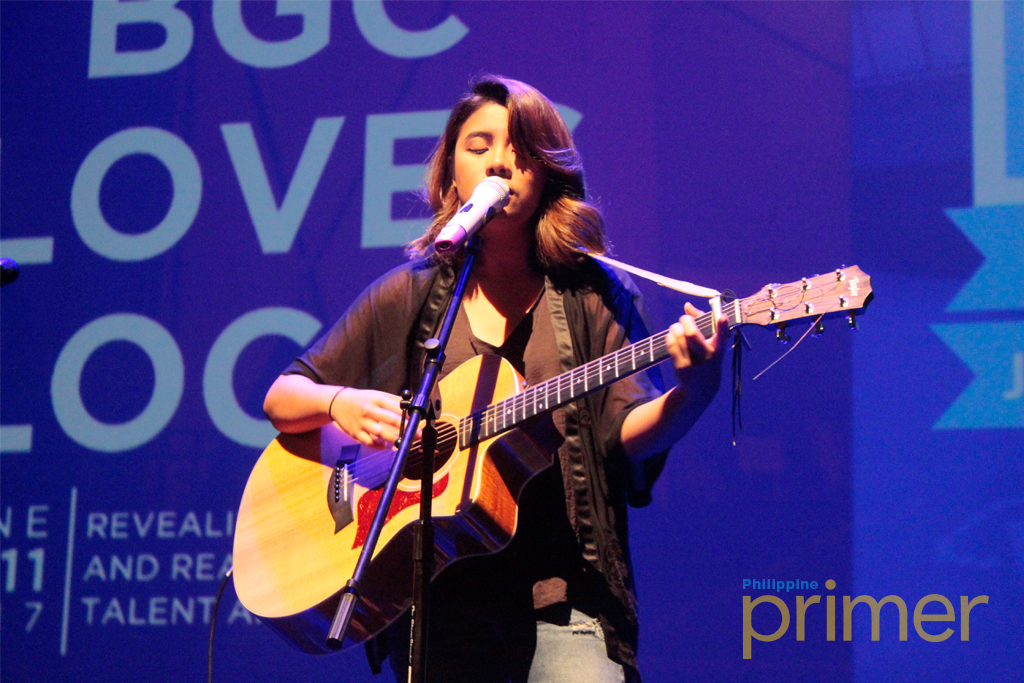 KEIKO NECESARIO. Listen to the soothing sounds of Keiko Necesario, who will be performing at INDEPENDENT by Stages Sessions on June 11, 7pm at the Globe Auditorium. Tickets are available on TicketWorld.
A variety of performances will be shown during the Independence Day weekend, with original plays, dance performances, children's theater and adaptations, along with improv theater and a whole host of performances.
INDI'SARSWELA. SPIT from Third World Improv will do something that has probably never been tried before… and will probably never be seen again, not because it's bad but because anything can AND WILL happen in their performance. Catch Indi'Sarswela by SPIT on June 10, 7pm at the Zobel de Ayala Recital Hall. Tickets are available on TicketWorld.
Head for the Zobel de Ayala Recital Hall on June 10 to catch a one-act play on siblinghood by Theater 2108, an Ilokano One-Act Tale called Naameng Ak Gamin by Dulaang ELYU, and the improv show called Indi'sarswela by the indefatigable SPIT.
#GALINGNAMCYA. One of the many performers who will rock the Globe Auditorium on June 11, 3pm for #GALINGNAMCYA, a showcase of the the winners of the National Music Competitions for Young Artists (NAMCYA) through the years. Tickets are available at TicketWorld.
June 10 will see the Globe Auditorium being lit up by Jean Marc Cordero's "Passages," an orchestra performance by the National Music Competition for Young Artists Foundation, and a mini music festival by Stages Sessions.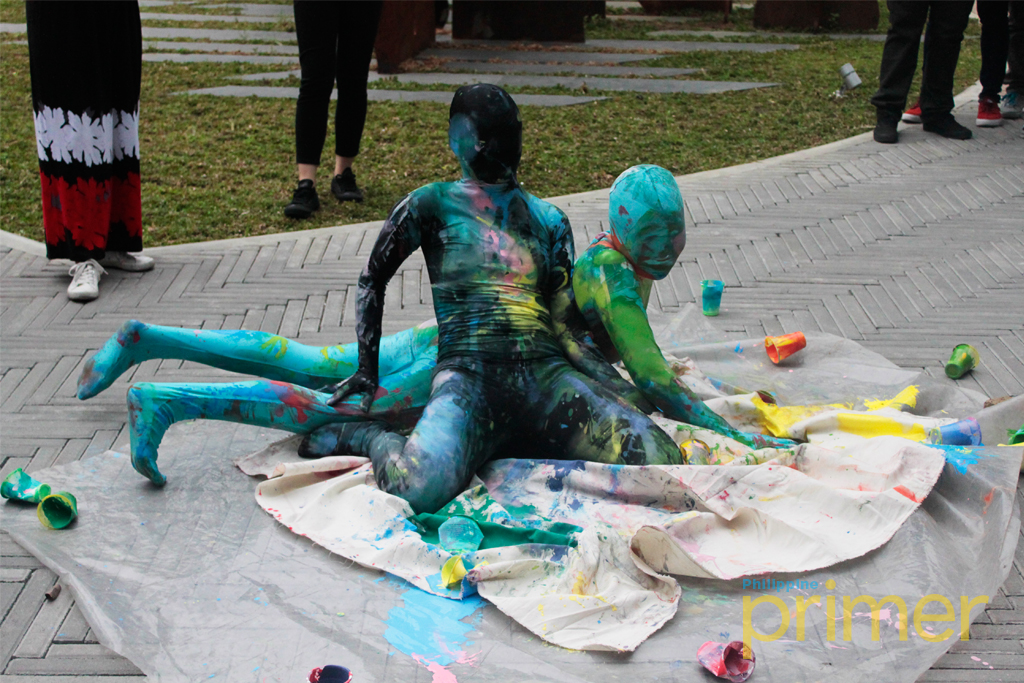 INTERACTIVE. One way of making art and science more accessible is through interactive displays. PaINt$tAcÜLaR by Hayme Vincent and Venus Mar will let you do just that on June 10 and 11 at the Alveo Central Plaza. Tickets are available on TicketWorld.
If you're not the indoor type, head for the BGC Arts Center on both days to see the , Alveo Central Plaza will be transformed by Hayme Vincent's performance art called PaINt$tAcULaR, Totem by Venus Mar, and Sacred Geometry Crocheted Arts by Christine Faith Lopez.
Still not enough? There are still more things to watch and witness at the BGC Arts Festival! Catch more improv theater as Third World Improv showcases some of their new talents at Mapaglarong Isip at Salita, see a collaborative exhibit of totem sculpture and video art with Venus Mar's Totem, view crochet in a new light with Christine Faith Lopez' Crocheted Sacred Geometry Art, see dance up close and personal with Entablado's Lucid and the Philippine Street Dance Community!
If you're ever in a hunt for great artworks yet don't want to venture too far, the BGC Art Mart, which aims to link artists with communities, will also be set up and will happen every 3rd Saturday and Sunday of every month from hereon.
Manila Mini Maker Faire
Completing the Ultimate Indie Weekend is the staging of the greatest "show and tell and make" the country has ever seen: the first-ever Manila Mini Maker Faire.
A two-day free public event, the Manila Mini Maker Faire will see over 50 innovators, hobbyists, and techonologists from various parts of the country showcasing what it truly means to be a maker. There will be makers of drones, eco-friendly technologies, robots, 3D printers, and virtual reality, among others.
The Manila Mini Maker Faire will bring together the heroes of the Philippine do-it-yourself movement to show that we can do it together. It is licensed only by the Maker Media of the US, who catalyzed the global market movement 12 years ago. It was first held in San Francisco, then New York and Chicago.
If you want to know more about both events, head for http://www.bgcartscenter.org/ for the BGC Arts Center Festival and http://manila.makerfaire.com/ for the Manila Mini Maker Faire.