5 Reasons Why You Should See Broadway's 'Sister Act the Musical' in Manila this June
Manila is in for a big surprise for yet another musical of a hit film which is set to land in the country on June 27, 2017 at The Theater in Solaire, Paranaque City.
Sister Act the Musical, adapted from a film which stars Whoopi Goldberg, tells the story of Deloris Van Cartier who goes to California to chase her dreams of stardom and fame. Everything is going fine, until she sees her ex-boyfriend and his crew shoot someone dead. With the knowledge that someone had seen what they have done, the boys chase Van Cartier who ends up hiding in the last place anyone will find her in — a convent. Now, adventure and an epic story starts as soon as Deloris meets the nuns.
Also read: Sister Act in Manila
So here are 5 reasons why Sister Act is one for the books!
1. Impressive production design
Let's face it. A great storyline and talented characters won't suffice to slate a memorable musical. In a review from thedailymail.co.uk, Sister Act has prepared something special for the audience, from brilliant lights and vibrant stage display, especially the convent set-up. So it's definitely something you should watch out for!
2. Expect top-notch musical numbers from the Gospel troupe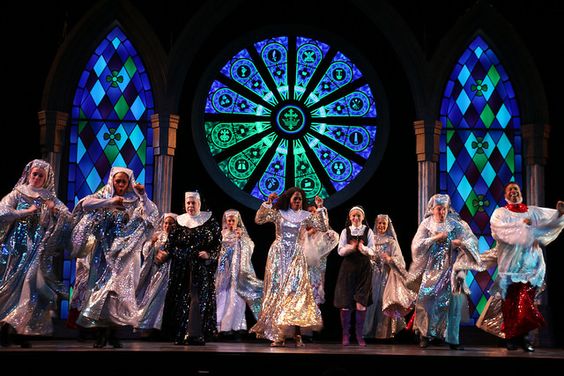 If you're not familiar with the movie, imagine nuns who sing in a convent suddenly get out of their shells, go dropping a beat with religious raps, backed up with an accordion, saxophone, and a trumpet! Pretty odd right? Enough to make it interesting for you watch the play.
3. You'll be entertained by Alan Menken's composition and Glenn Slater's genius piece
I bet you're all familiar with the tuneful and spectacular music of Disney's Beauty and the Beast, The Little Mermaid, Enchanted and many more. Behind this musical greatness are the powerhouse duo, 8-time Oscar winner Alan Menken and lyricist Glenn Slater. Such astounding songs you'll expect to hear at the divine musical are "Raise Your Voice" and "Fabulous Baby."
4. Hilarious, essentially good musical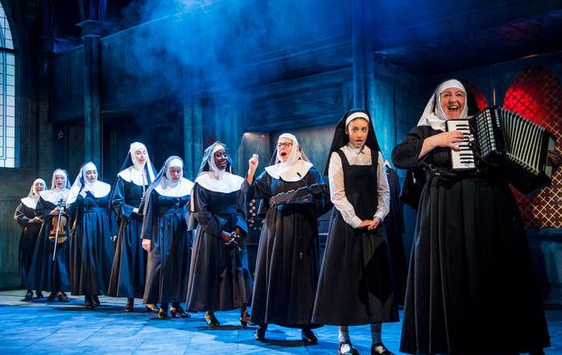 Touted as "fun, funny, and feel-good" and lauded by The Huffington Post as "ridiculously fun" for providing fans an unbridled joy, need we say more? From a classic movie, now a sure fire musical with on-point choreography, brace yourselves for a mixture of humor and heart, and more injected comedy on June 27.
5. Dene Hill to take the role as Deloris
Aside from establishing a fresh identity distinct from the movie, Dene will bring out something more on Deloris Van Cartier's sassy character, previously played by American actress and comedian Whoopi Goldberg.
Sure Whoopi did set the bar high for this role, but Dene is definitely going to blow you away with her great set of pipes and impeccable stage presence.
Catch Dene Hill as she performs exhilarating numbers and hilarious scenes alongside with the talented nuns at Sister Act on June 27, 2017 at The Theater in Solaire, Paranaque City. See you there!
Sister Act is Ovation Productions' second Broadway musical presentation with Disney's Beauty and the Beast show 2 years ago at the Cultural Center of the Philippines as its first. Tickets at P6500, 5500, 4500, 3500, 1500 available online at www.ticketworld.com.ph or call (02) 981-9999.

Written by Denise Villamar
Images grabbed from Pinterest, www.stuff.co.nz, and www.zimbio.com