The National Museum launches its new full dome Planetarium projector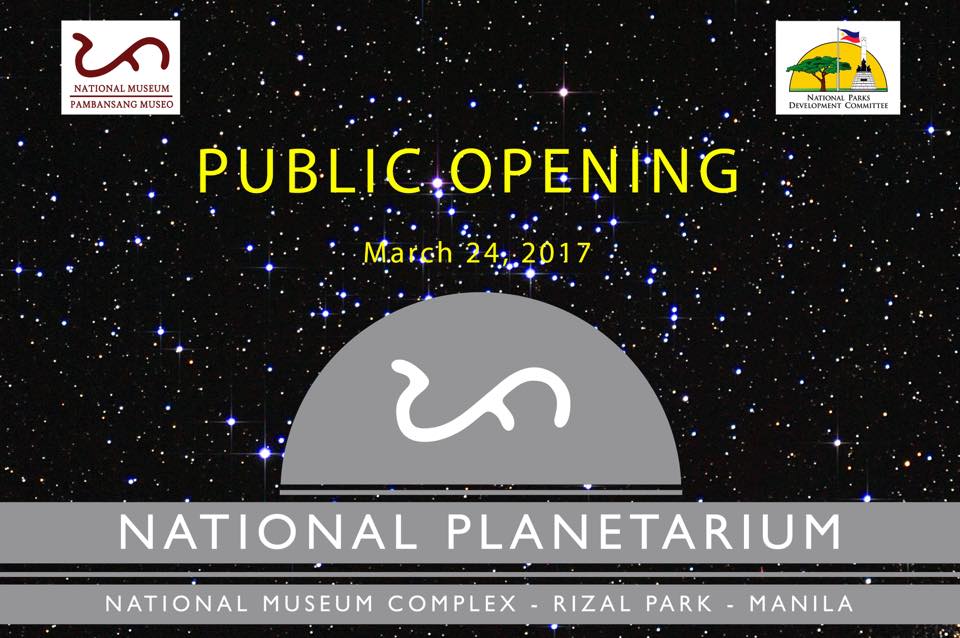 The National Museum lets its visitors witness full dome shows from their upgraded facilities at the National Planetarium, starting March 24 at 9:00am.
The hybrid projection system is the first in Asia, integrating our 1975 analogue projector with the new digital projector developed by the Japanese company Goto.
Here is the Planetarium Show Schedule:
Tuesday-Saturday: Planetarium Program:
1st show: 9:00am – A Planet for Goldilocks

2nd show: 10:30am – Hayabusa Back to the Earth

3rd show: 1:00pm – A Planet for Goldilocks

4th show: 2:30pm – Journey to a Billion Suns

5th show: 4:00pm – Hayabusa Back to the Earth
Sunday:
1st show: 10:00 am – Journey to a Billion Suns

2nd show: 2:00 pm – Hayabusa Back to the Earth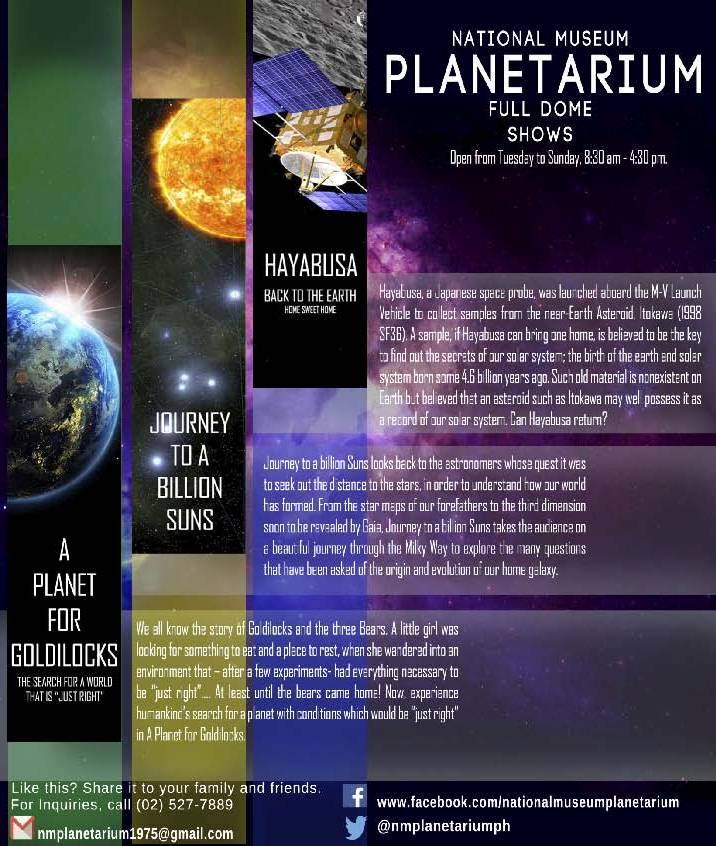 Grab this chance to be amazed by the beauty of the galaxy through this new attraction from the National Planetarium for free from March 24 until April 30!
For more information, please call the National Planetarium at (02) 5277889 or email nmplanetarium1975@gmail.com.
The National Museum, a Trust of the Government, is an educational, scientific and cultural institution that acquires, documents, preserves, exhibits, and fosters scholarly study and public appreciation of works of art, specimens, and cultural and historical artifacts representative of our unique to the cultural heritage of the Filipino people and the natural history of the Philippines.
Also read: National Museum: Get to know the country through the eye of time
Source: nationalmuseum, nationalmuseumofthephilippines
Address: National Museum of the Philippines Padre Burgos Drive, City of Manila, Philippines