List of Philippine Festivals in February
Expect for a jam-packed February as back-to-back concerts in the Metro and nearby cities are about to happen. But it isn't just concerts that  are expected to be slated this love month, there's this known Festivals in the Philippines or popularly known as Fiesta that has been one of the most celebrated events not only by Filipinos but tourists as well.
Festivals are currently celebrated for a Patron Saint, but sometimes, Filipinos just organized their own festivals, whether it be a religious or cultural festival, because of its hype as a unifying factor for all Filipinos.
Here are some of the most celebrated festivals you might wanna check out this February:
21st Philippine International Hot Air Balloon Fiesta (February 9-12)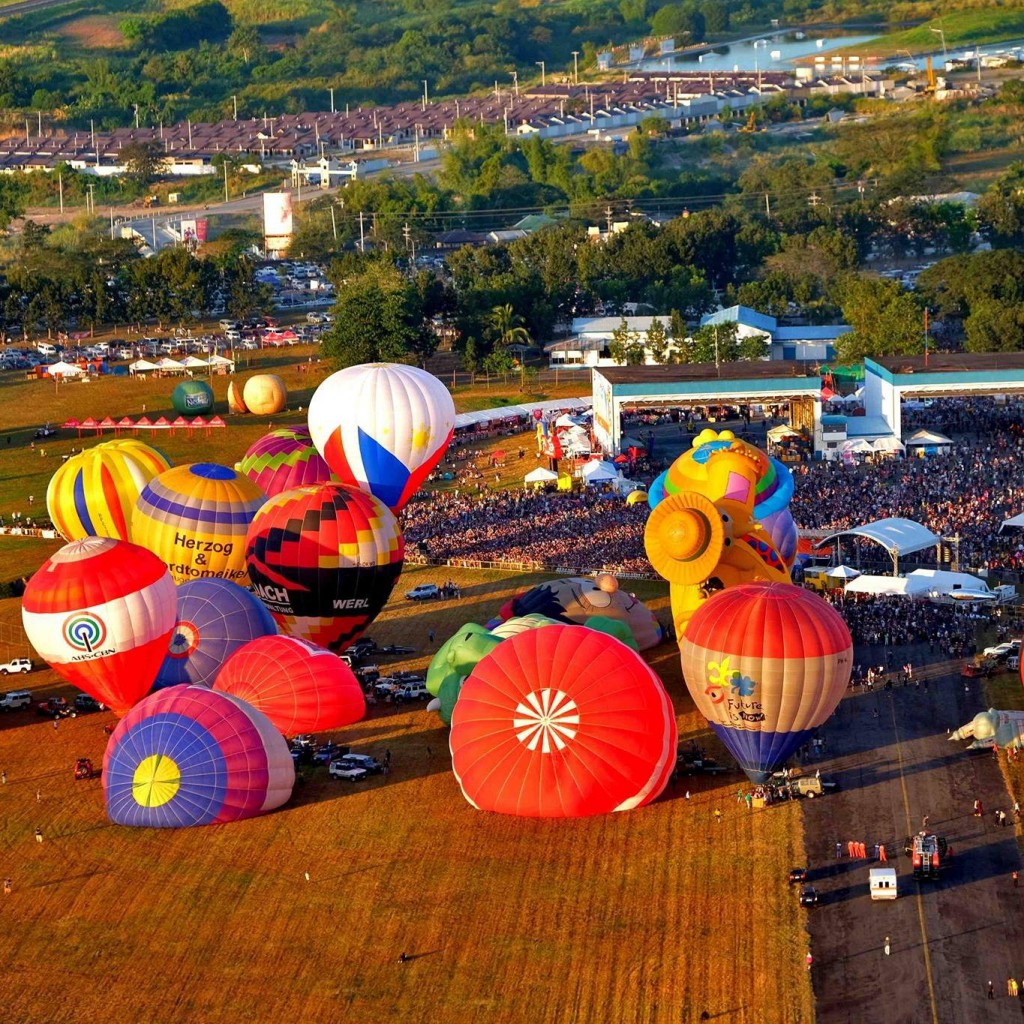 Image from philballoonfest.net
This event features a variety of sports aviation activities to give spectators all-out fun & entertainment at Clark, Pampanga. It includes Aerobatic Exhibitions, Balloon Bursting, Formation Flying, Gliding and Microlight & Ultralight Flying. You can also enjoy a big selection of food, refreshments, all kinds of merchandise, local goods, balloon fiesta souvenirs, and a lot more!
Also Read: 21st Philippine International Hot Air Balloon Fiesta
Panagbenga Festival (February 1-26)
Image from isnatako.wordpress.com
At Panagbenga Festival, dubbed as the mother festival of North, expect Baguio to go in full bloom figuratively and literally. Highlights of the festival include the Parade of Floats, Street Dancing and Band Competition, Session Road in Bloom, and the Pony Festival Boys Day. Other events have also been included in the month-long celebrations, including the Chinese Spring Festival and the Philippine Military Academy Grand Alumni Homecoming.
Also Read: Panagbenga Festival
42nd International Bamboo Festival (February 16-22)

Image from bambooorgan.org
Witness the longest-running annual international music festival held in the country, the Bamboo Organ Festival on February 16 to 22 at the Youth Center, St. Joseph's Parish Bamboo Organ, Las Piñas City.
This year, the Festival is introducing to its audience the cornetto, one of these ancient instruments which are re-appearing in order to give a more authentic rendition of the music played in Intramuros between 1600 and 1850
Also Read: 42nd Bamboo Organ Festival on February 16-22
Caracol Festival (February 26)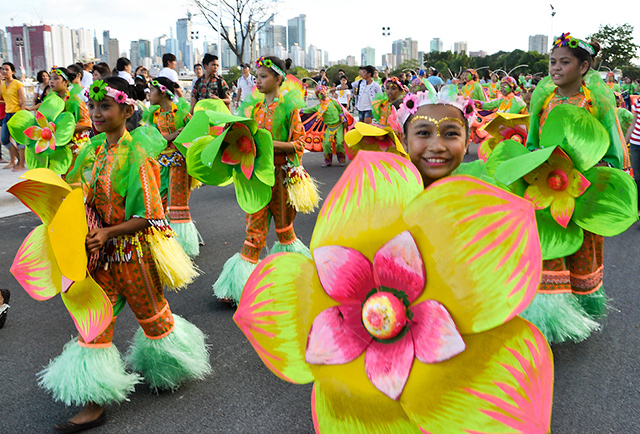 Image from GMA News
One of the most anticipated events in Makati – Caracol Festival will be slated on February 26 at the Globe Circuit Events Grounds in Brgy. Olympia, Makati City.
Caracol Festival is the city's unique version of Mardi Gras according to Ex-Mayor Jejomar Binay. The annual celebration continues the commitment of preserving Makati's cultural heritage and promoting the importance of conserving the environment and natural resources.
Festivities include parade of select students from public schools dressed in trees, flowers and animal costumes in expression to preserve Mother Earth.
Tinagba Festival (February 11)
Photo by: marbleplaty of flickr.com
Tinagba Festival is a yearly celebration in Iriga City, Camarines Sur during the month of February. In this festival, the locals bring our their best bullcarts which are managed by men and women in traditional colorful regalia. There is a parade in carabao-drawn carts or motored floats packed with the best of the province's products. It's very colorful and made more amazing with marching bands producing lively sounds.
Serenata Festival 2017 (February 14)

Image from www.philippinestravelhub.com
Celebrated annually and slated every 14th of February, Serenata Festival is a musical extravaganza held at Pasay. This event unites all musicians and they showcased their musicality and how well-versed they are in using their instruments.
Serenata Festival is a perfect fusion of eclectic music and is best enjoyed with friends and family.
National Arts Month (whole month of February)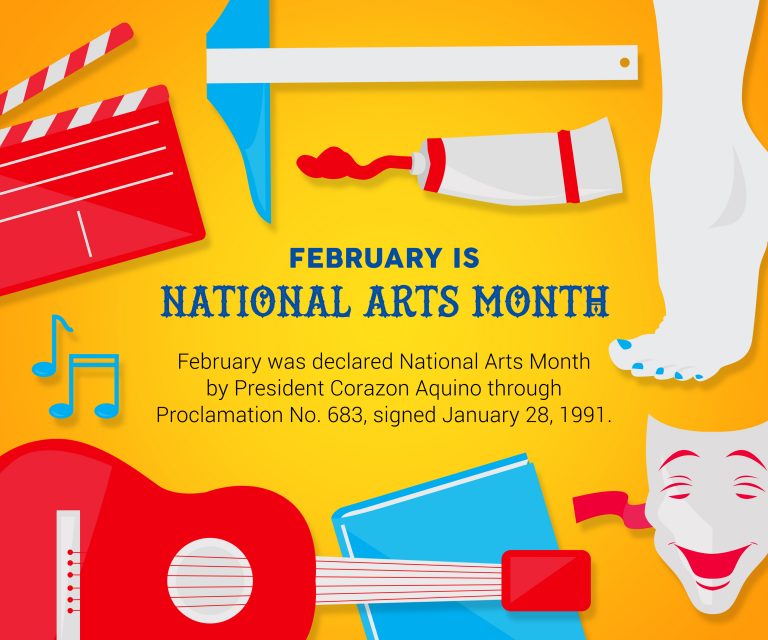 Image from ncca.gov.ph
This whole month of February is considered to be the National Arts Month, celebrating the artistry, imagination, and creativity of every Filipino. This year, the Subcommission of the Arts had thought of the theme: Malikahain, Mapagbago, Filipino.
The SCA encourages everyone to partake on artistic endeavors happening around the country as well as raises awareness on the need to promote, preserve and enrich our artistic heritage and to support artistic endeavors.
Sources: 42nd International Bamboo Festival, traveloka.com, www.philippinestravelhub.com