7 Sports, Fashion, Appliances, and Furniture Shops Around Legaspi Village for Various Needs
7 Sports, Fashion, Appliances, and Furniture Shops Around Legaspi Village for Various Needs
Living in Legaspi Village takes you closer to everything you need in the city. From fashion and bridal shops to home and office appliances, this village along Makati Central Business District never lacks for anything for its residents.
Find out more about the shops you can find around Legaspi Village for your various needs!  
Gorenje Appliances Philippines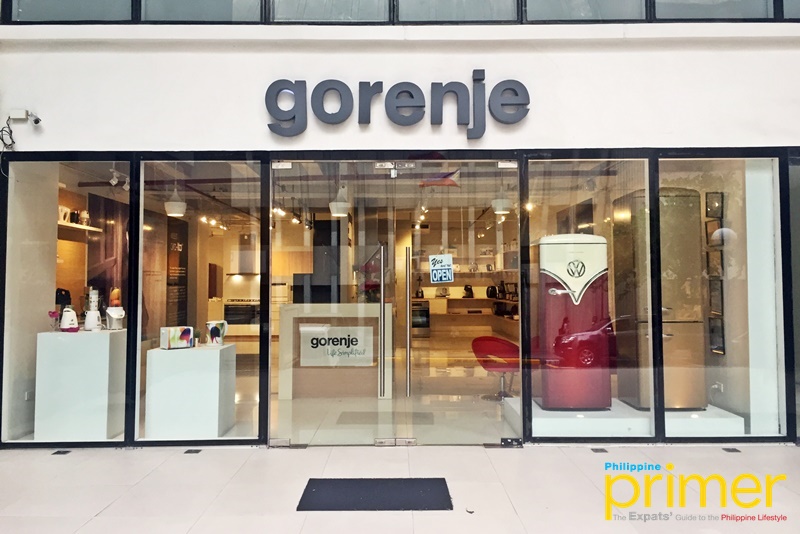 Home appliances at Gorenje are made even more covetable not only for their high-quality, unique, and even stylish features but also because of prominent designers, Philippe Starch and Ora-Ito's magic stamped in each product.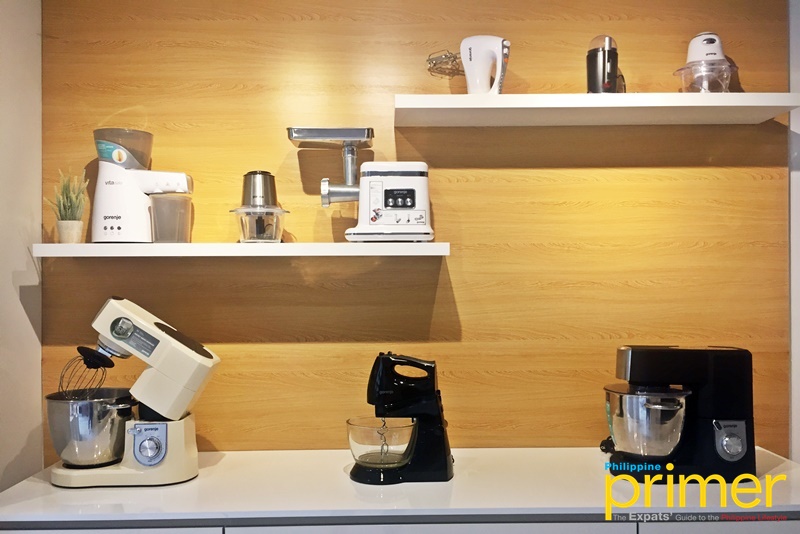 Wired with a commendable technology like no other, appliances such as fully and semi integrated dishwashers, refrigerators, ovens, cookers, and coffee makers are sure to be reliable partners in every household.    
Address: ​G/F 165 Legaspi St., Legaspi Village, Makati City
Contact: ​02-8967-7127
Hours: 9 a.m. to 7:30 p.m. (Mon. to Sat.)
Website: gorenje.ph
E-mail: contact@iodhome.com
Facebook: facebook.com/gorenjeph
Mejore (Furniture Shop)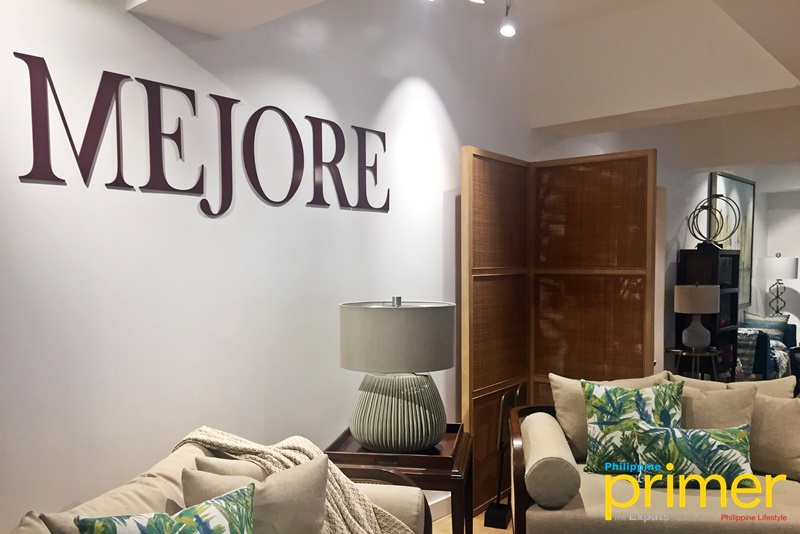 Aside from being a proudly-Filipino brand, Mejore is most sought-after for its timeless, solid pieces of furniture that can ultimately grace your home—from your kitchen to the bedroom.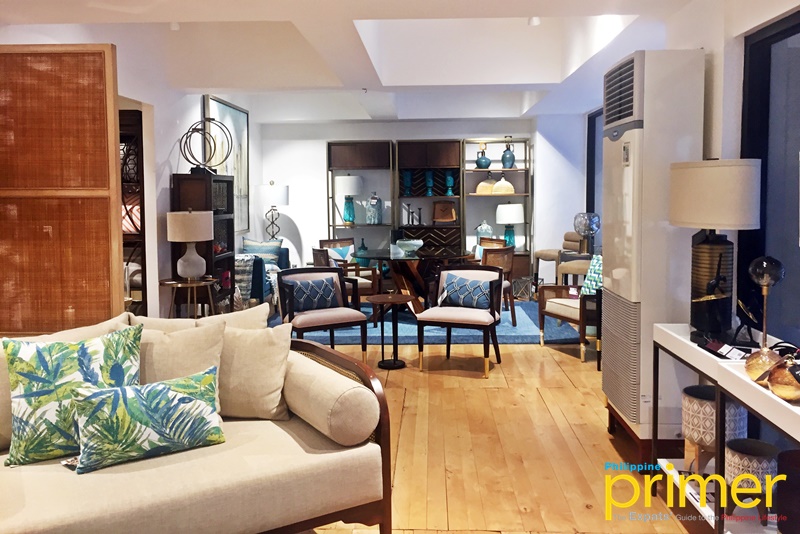 The luxury of each furniture is seen and felt through its elegant and intricate features, with some reminiscent of traditional Filipino designs through the use of rattan and abaca among others. What's more is that they also customize and install pieces just for you.

Address: G/F Filipino Bldg., 135 Dela Rosa St., Legaspi Village, Makati City
Contact: 02-8552-1894 / 0917-565-1302
Hours: 10 a.m. to 7 p.m. (Mon. to Fri.), 9 a.m. to 6 p.m. (Sat.)
Website: mejore.ph
E-mail: inquiry@mejore.ph
Facebook: facebook.com/mejoreboutique
Instagram: instagram.com/mejore_ph
Empire Golf & Sports Shop
Empire Golf & Sports offers a comprehensive range of golf equipment and accessories from top brands such as Titleist, FootJoy, Loudmouth, SKLZ, Pinnacle, Daphne, Honma, Ping, and Dunlop. Women's wear is also well-stocked inside.
Their largest store is located in Malugay, Makati, which also carries other brands for different sports.
Address: Erechem Bldg., VA Rufino St., Legaspi Village, Makati City
Contact: 02-7949-3117/0927-366-2039
Hours: 10 a.m. to 10 p.m.
Facebook: facebook.com/EmpireGolfph
Archives d'Homme et Femme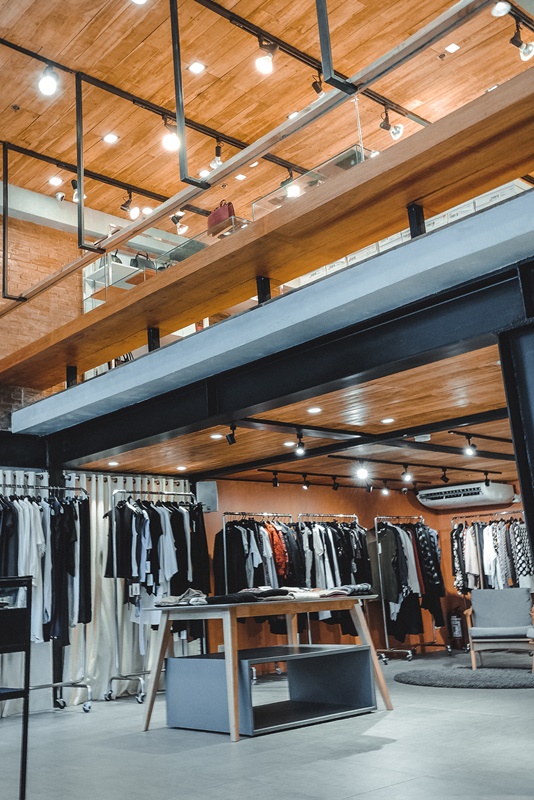 Coveted by shoppers for housing a number of luxury brands including Balenciaga, Dior Homme, Céline, Rick Owens, Vetements, and Valentino Men's, among others, Archive d'Homme et Femme is the favorite go-to place of both men and women for its upscale fashion finds. 
Fashionistas will also be pleased to know that the luxury boutique is the official discount store of luxury multi-label retailer, Univers d'Homme et Femme, which first opened its doors in the Philippines in 2014.
Also Read: Archives D'Homme ET Femme in Makati Offers Upscale Fashion Pieces for Discounted Prices
Address: 196 Republic Glass Bldg., Salcedo St. cor. Aguirre St., Legaspi Village, Makati City
Hours: 1 p.m. to 9 p.m. (Tue. to Sun.)
Archives Homme: 0917-519-9212 / Archives Femme: 0917-849-4008
Facebook: Archives d'Homme et femme
Instagram: instagram.com/archives.1995
TIÑO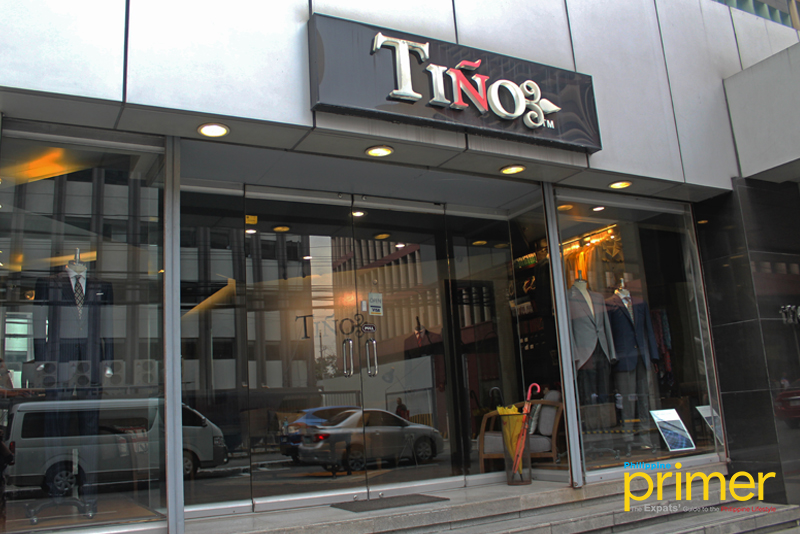 Along with its Master Tailor Napoleon Arienza, TIÑO and its army of craftsmen will help you look your best through the craft of bespoke tailoring.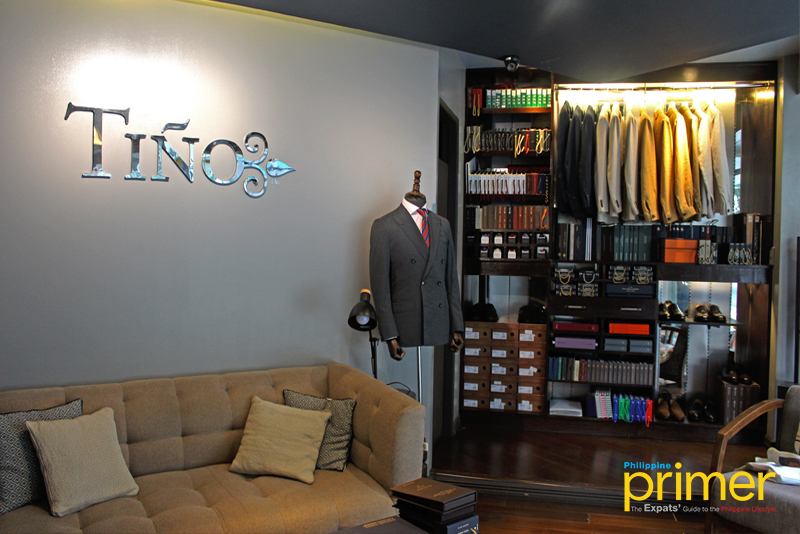 Unlike ready-to-wear suits, bespoke suits are customized from sizes to fabrics, which are imported from all over the world with brands like Holland & Sherry, Drago, and Lanificio di Marzoni to the fore. 
A bespoke suit from Tiño starts at Php 49,000, while ready-made suits are also available starting at Php 20,000.
Also Read: Tiño Suits: Preserving the Craft with Remarkable Bespoke Tailoring
Address: G/F Herco Center, 114 Benavidez St., Legaspi Village, Makati City
Hours: 11 a.m. to 8 p.m. (Mon. to Fri.); 11 a.m. to 5:30 p.m. (Sat.)
Contact: 02-8511-1274
Website: tinosuits.com
Facebook: facebook.com/tinosuits
Instagram: instagram.com/tinosuits
Mel Orlina Couture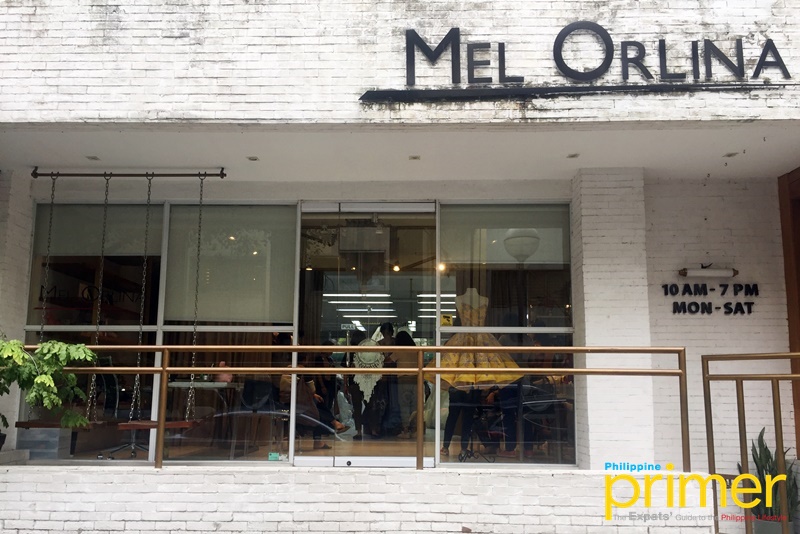 With the feminine, flattering, and modern aesthetics of Mel Orlina, it is no wonder that she became one of the sought-after wedding gown designers in the country. You will definitely love the intricate beadworks and magnificent patterns that will surely fit every romantic bride at Mel Orlina.
With a bridal gown taking approximately 4 to 6 months to finish, it is best to reserve a gown at least one year in advance to ensure that it will arrive just in time to your special day!
Address: G/F Planters Products Bldg., 109 Esteban St., Legaspi Village, Makati City
Contact: 02-8809-5129 / 0927-497-8349 / 0922-788-8515
Hours: 10:30 a.m. to 7:30 p.m. (Mon. to Sat.)
Website: melorlinacouture.com
E-mail: info@melorlinacouture.com
Facebook: facebook.com/MelOrlinaCouture
Instagram: instagram.com/melorlinacouture
Kubo by Piopio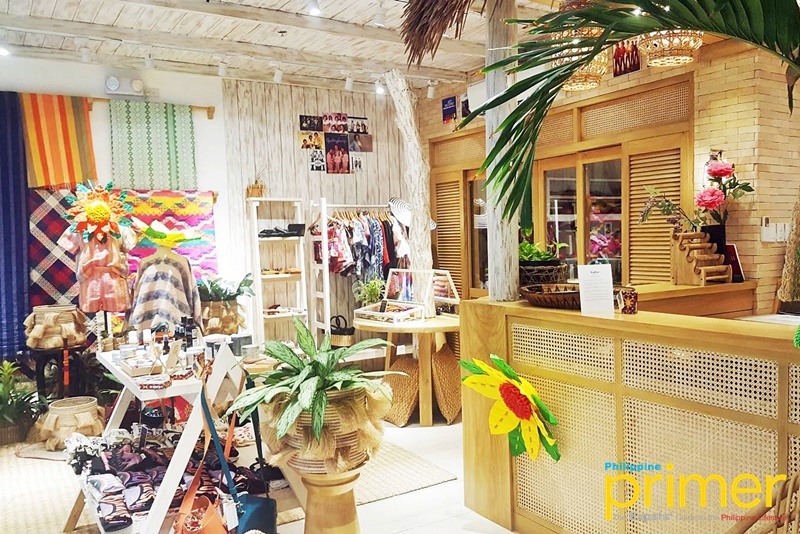 Traditional Filipino craftsmanship is exhibited in every handwoven apparel displayed at Kubo by Piopio. Named after the Filipino traditional Nipa hut, Kubo is definitely a home to fashionable souvenir T-shirts, jackets, tops, pants, and skirts (Php 1,500 to Php 12,000) that are knitted using exquisite Filipino patterns. 
You may also find other cosmetic and skincare products made from natural ingredients that are safe and effective. Various workshops are also organized inside.
Address: 103 Esteban St., Legaspi Village, Makati City
Contact: 0917-304-1135
Website: piopio.ph
Facebook: facebook.com/kubobypiopio
---
This first appeared in Philippine Primer's December 2019 issue.