What Went Down at All of the Noise 2019's Music Showcase
All of the Noise (AOTN) 2019 has come and gone, and yet we are still feeling the hangover from all the incredible performances from homegrown acts and international bands that graced the stage.
The highlight of the 3-day event is the Music Showcase, which took place on November 23 at the Century City Mall Events Hall in Makati.
Come 2 p.m., the stage was set for the four chosen Feature Acts to play and show the AOTN crowd what they got. From chillwave to nu-metal, the homegrown bands proved that there is no shortage of talent in the Philippine music industry.
Included in the line-up are Nights of Rizal & The One Pesos and Imelda, along with Pikoy and Submission. Update your playlist and give these bands a listen because you are missing something great!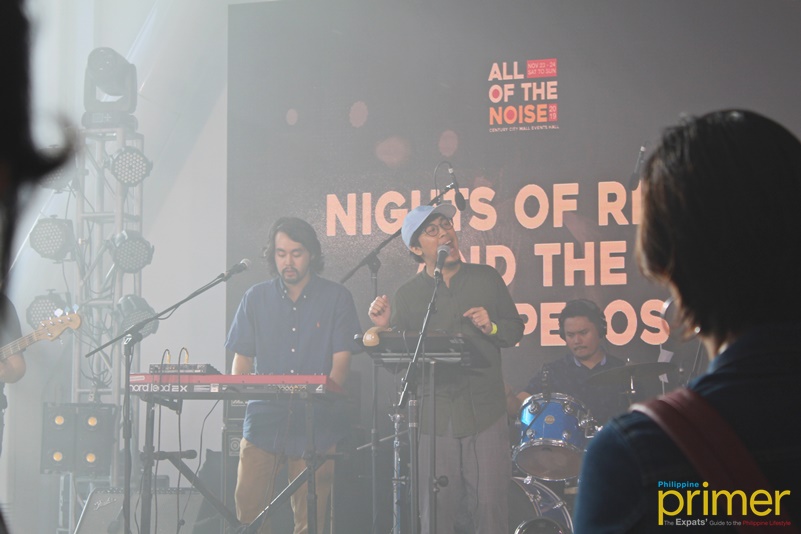 Nights of Rizal & The One Pesos
Imelda
Following the Feature Acts are bands and performers not new to the spotlight and the gig scene. Ena Mori, a half Japanese, half Filipino indie-pop artist from Offshore Music serenaded the AOTN crowd, setting the lively mood for the next sets to come.
Also read: 10 Spots in the Metro Where You Can Enjoy Live Music and Good Food
Ena Mori
One of the favorites for the night is the alternative rock band She's Only Sixteen, which took us back to memory lane by playing their old tracks. You may know them from their hits "Magic", "Dying to Meet You", and "Leave Me Out of It".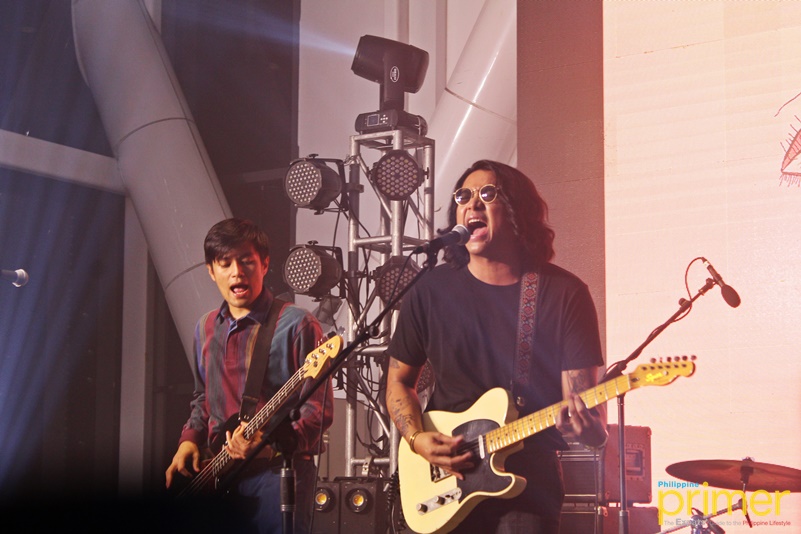 She's Only Sixteen
Cheats, an 8-piece indie rock band known for their unapologetically loud and upbeat music, performed an electrifying set that got the crowd wanting for more. Things got more exciting as they invited Ely Buendia to perform "Grizzly Pool", their newest collaboration with the Filipino rock legend.
Cheats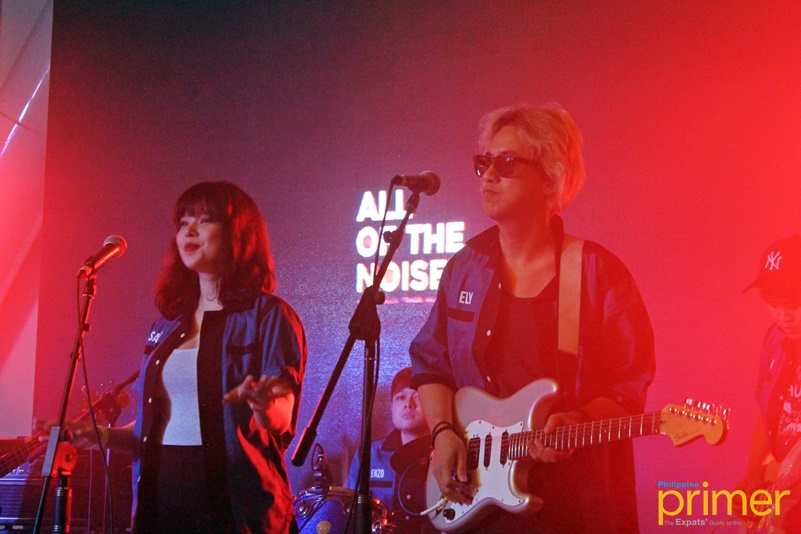 Cheats performing with Ely Buendia
International bands M1ldL1fe from Singapore, Deafheaven from the US, and the UK's Delta Sleep met their Filipino fans before rocking the stage and ending the night the best way possible.
Singapore-based band M1ldL1fe
AOTN 2019 can be summed into three things—a great venue for new Filipino artists to get their names out there, a celebration of Filipino music, and a reminder that the Philippines is a country that just appreciates music wherever it may be from.
All of the Noise is organized by The Rest is Noise.
---
Written by Teresa Gatmaitan