6 Best Gifts for Mom This Mother's Day 2019
This year's special day for mothers is coming, and now's the right time to think and prepare in advance!
If you want to skip the common gifts like flowers and chocolates, here are some of the unique gift ideas you may want to give to your beloved mothers on Mother's day:
Essential Oils
Let your mom relax her senses by giving her a set of essential oils. These oils became a trend for most women nowadays because of its natural health remedies. They come in different variants which are extracted from plants and are said to give various health benefits. It can be blended with other oils and be used for aromatherapy, topical application, and medicine.
Where to buy:
Branch: 150 MG Building Amorsolo St., Legazpi Village, Makati City
Business hours: 8 am to 5 pm; Mon to Fri
Contact information: 09550432742
Website: www.amaraoilsph.com
Facebook: Amara Oils
IG: amaraoilsph
Home or office decor
Home decor may be one of the most common gifts you can give to someone but there are ways to make it special for mothers. Why not give them a nice set of home organizers, mugs, or office wares to keep them occupied in redecorating your home or her office space?
Where to buy:
Branch: The Glass House, Rockwell Center, Amorsolo Dr., Makati City
Contact information: 0917-841-9831
Facebook: The Gorgeous Mess 
IG: thegorgeousmess
Also read: The Gorgeous Mess
Shoes or Sandals
Keep spoiling your mother by giving them a pair of pretty yet comfy footwear. They will surely appreciate a good pair of shoes to use whenever you're out for special bonding time!
Where to buy: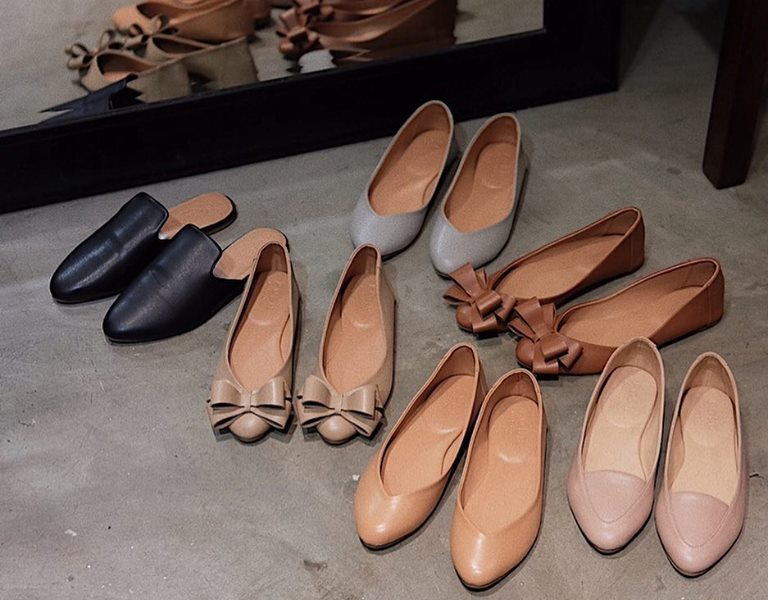 IMAGE POSH Pocket Shoes
Branch: LG9 Alfaro Place, San Agustin St., Salcedo Village, Makati City
Business hours: 11 am to 8 pm, Mon to Sat
Contact information: 0917-898-7674
Website: www.poshpocketshoesonline.com
Facebook: POSH Pocket Shoes
Instagram: poshpocketshoes
Also read: POSH Pocket Shoes: Every Girl's Dream Footwear
Scented candles
If your mom is a fan of collecting various scented candles, give them something that would add up to their candle collection. Whether it's just for your mother's living room decoration or home fragrance, there is a perfect scented candle that can make them ecstatic enough on mother's day.
Where to get them:
Branches: Rockwell Powerplant Mall & Glorietta 1
Contact information: 0917-629-6802
Website: alicebluecandle.com
Facebook: Alice Blue
Instagram: alicebluecandle
A perfect way to welcome your guests with warmth and style. Now available at Yankee Candle stores. 🙂
Branch: Venice Grand Canal Mall, Shangri-la Plaza, Alabang Town Center, 
Facebook: Yankee Candle Philippines
Instagram: yankeecandlephilippines
Crystals and bracelets
Healing crystals are believed to heal one's energy and help reduce stress. There are various types of crystals for different needs such as amethyst for spiritual calmness and rose quartz, the stone of love, and many more. Give your momma these elegant stones to help her relax and heal from a busy day.
Where to get them:
Branch: 102 Maginhawa St., Quezon City
Business hours: 2 pm to 10 pm, Wed to Sun
Contact information: 0917 579 1991
Website: www.crystalage.ph
Facebook: Crystal Age PH
Instagram: crystal.age
AVAILABLE: Kunzite BraceletKUNZITE (The Beauty Stone / The Stone of Emotional Commitment) aids one to connect with…
Branch: 2F No. 189 Maginhawa Street, Sikatuna Village, Diliman, Quezon City
Contact information: 0918-245-0766
Website: www.themalatree.com/
Facebook: The MALA Tree Crystal Shop
Instagram: themalatree
Bath essentials
On your mother's special day, make her stress-free by giving her a set of relaxing bath products she can use after a long day at work. This will surely make your mom feel prettier!
Where to get them:
We love a Lush #shelfie! Share your Lush routine and get featured. 💕#LushCosmeticsPH
Branches: Glorietta 4, Greenbelt 3, SM Mall of Asia
Website: www.lush.com
Facebook: Lush Philippines
Instagram: lushcosmeticsph
Do you have gift suggestions you can share with us for Mother's Day? Comment down below!