Get smooth and moisturized skin with Panasonic Facial Ionic Steamer
Get smooth and moisturized skin with Panasonic Facial Ionic Steamer
All of us surely want to have a skin that's both moisturized and hydrated, and with all the different beauty products coming out everywhere, it could be hard to decide as to which of these would be worth your bucks.
Also read: Panasonic's Beauty Line is out! Introducing: The Nanoe™ Hair Dryer
If you're looking for something that's both effective and a great deal for your money, then try Panasonic's Facial Ionic Steamer, a product that would not only cleanses your pores for dirt, but also leaves it feeling hydrated. This product releases nanoe™ particles, penetrating the skin to make it feel refreshed and renewed.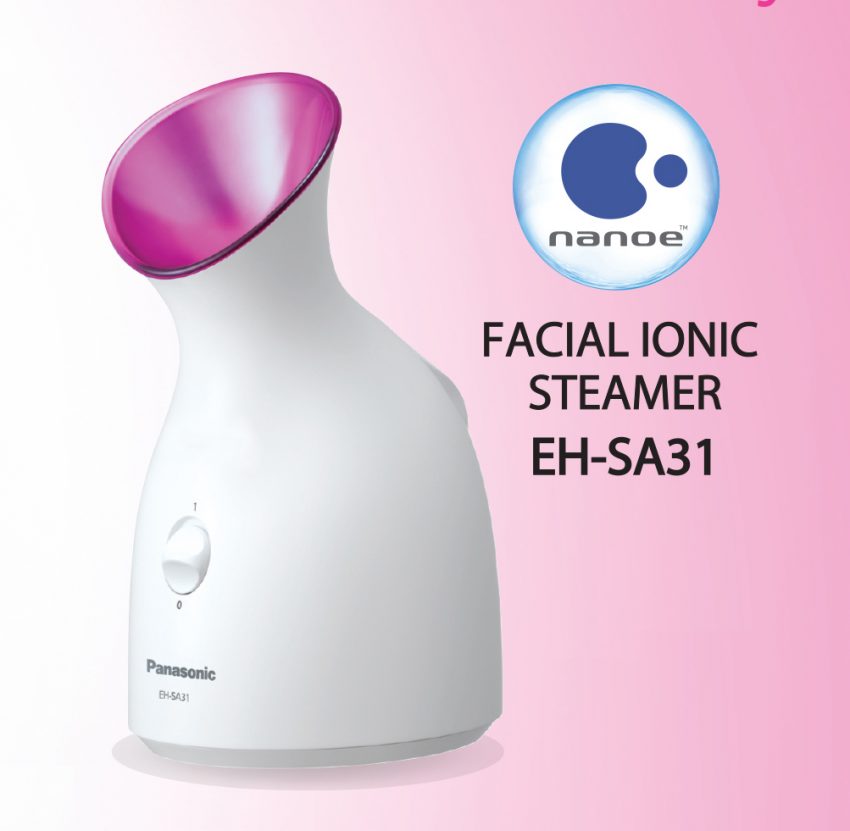 It's also an easy-to-use product which gives users, beginner or not, the effect that they want to have in just 6 minutes, leaving their skin feeling moisturized and vitalized. During the morning, the Facial Iconic Steamer can be used after washing your fact and before applying makeup. In doing so, makeup application becomes easier, and it lasts on your face for a longer period of time. You may also use the steamer at night, after cleansing your face, to get rid of the dirt in your pores.
How to use:
Morning care routine: Wash → Steam → Apply makeup
The steam makes your skin softer which makes makeup application easier to do.
Night care routine: Cleanse → Steam → Wash
By steaming your face, your pores opens which allows dirt to be removed, unlike with normal washing.
Also read: Get smooth and stylish hair with Panasonic nanoe™ Hair Straightener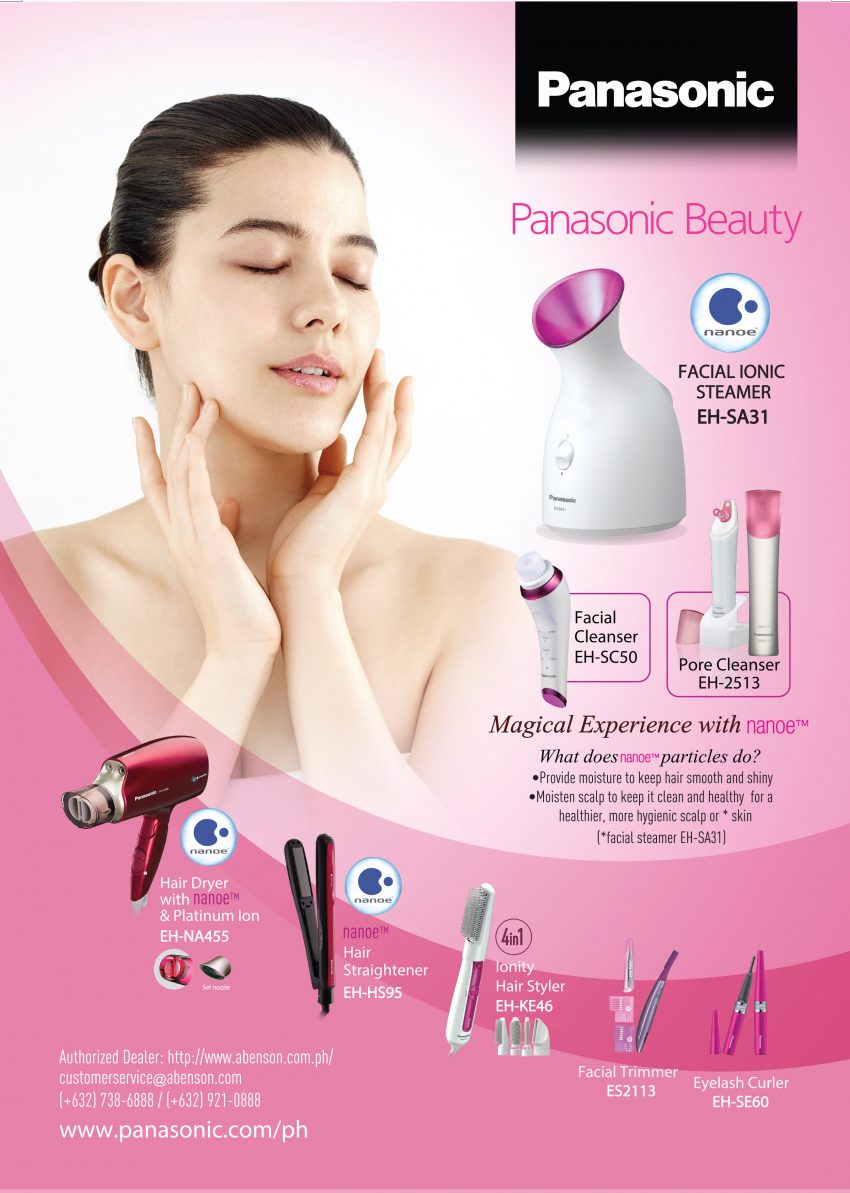 Review & Testimony
Here's what beauty and skin care enthusiast Yuka has to say about the Panasonic Facial Ionic Steamer:
"I can't get enough of using the Facial Ionic Steamer. It is really portable unlike other steamers, making it easy to bring anywhere. This facial steam spa can be easily operated by just filling it with the right amount of water and then pressing the button. When I used it, it only took a few minutes for me to soak my skin. Before I thought steaming is just used as a skin moisturizer, but surprisingly, Panasonic Facial Ionic Steamer also improves skin absorption for my skin care products and helps in better blood circulation as well. In addition to that, nanoe™ moisture does not only hydrate the skin surface, but also soaks on deeper part of the skin that improves dehydrated skin in a way that makes my pores clean and relaxed.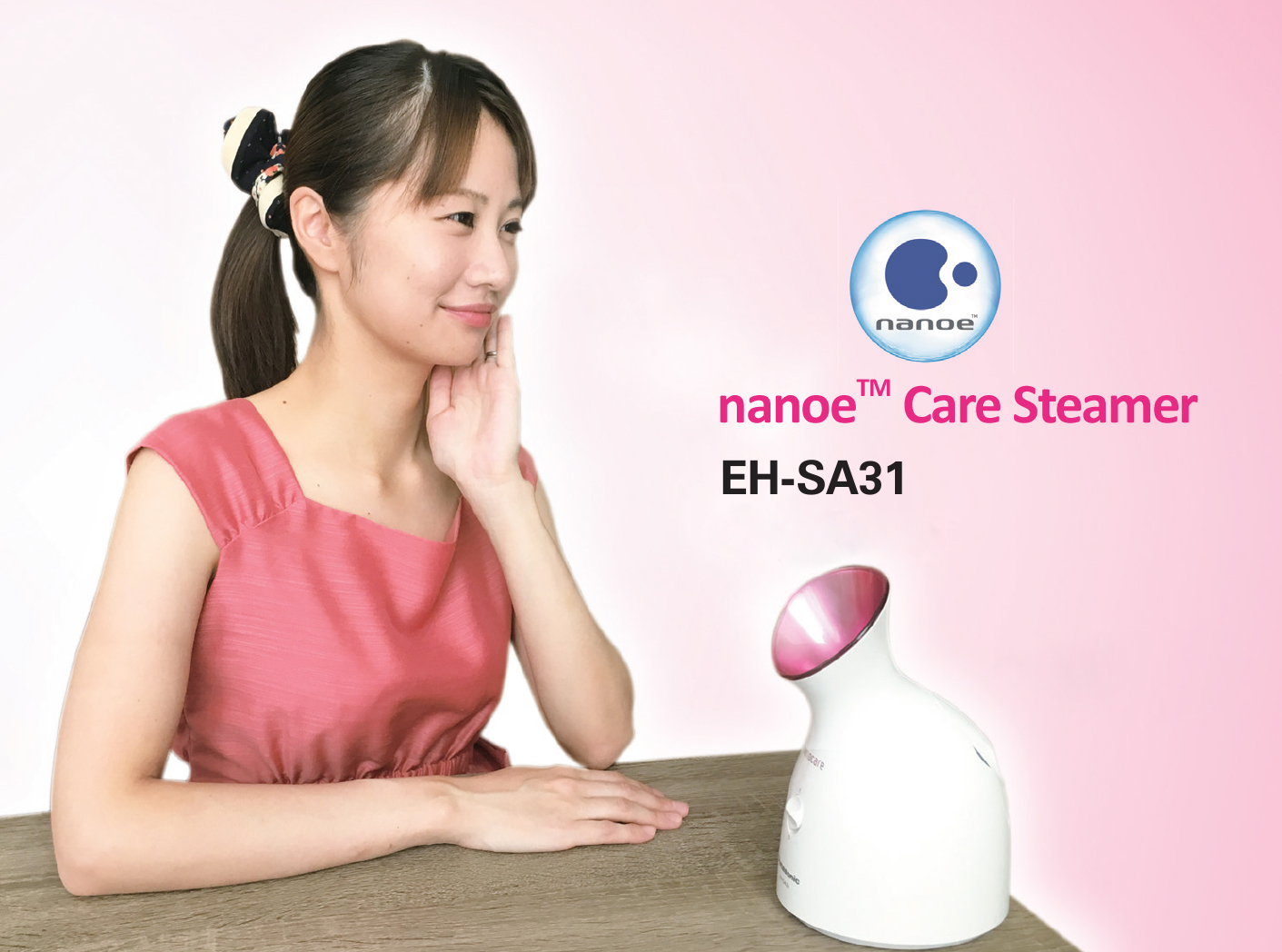 Yuka, a user of Panasonic Facial Ionic Steamer
I recommend two ways on how to use the Facial Ionic steamer: first would be cleansing and steaming. If you do cleansing while steaming for 1-2 minutes, you can feel the dirt from your pores smoothly going away. If you wash your face after steaming, you'll notice that the dirts are coming off too. Please take note that it's not recommended to use the steam before cleansing; second is to wash and steam before putting on facial lotion. If you apply skin care products while steaming, it can make your skin absorb the lotion easily. Some of you may not have enough time to do this in the morning, but it works just as good at night. It's so easy to use and quick; you can do this for 6 minutes even while watching TV!"
The Panasonic Facial Ionic Steamer is available in Abenson stores for only P6,499*.
Panasonic Beauty also offers Hair Dryer EH-NA455 and Hair Straightener EH-HS95.
Related post: Panasonic Beauty launches new products
Details:
Panasonic Beauty
Contact number: 02-635-2260 ext. 6214
Email: gisellegaille.babasa@panasonic.com.
Abenson Philippines (Authorized dealer)
Telephone number: 02-738-6888; 02-921-0888
Email: customerservice@abenson.com
*suggested retail price
UPDATE: Review & Testimony was added in the post.