Planning your Vacation this 'Ber-season? Filipinos are Turning to Hosting to Fund their Vacations
Planning your Vacation this 'Ber-season? Filipinos are Turning to Hosting to Fund their Vacations
The 'Ber-months are finally here and for many, the holiday season couldn't have come any sooner! With Christmas in the air, Filipinos are turning to hosting to fund their next holiday getaway.
According to a recent survey of Airbnb's Host community, over 25 percent of Filipino Hosts use the money they earn from hosting to go on vacation. Almost a quarter share their space with guests while traveling for vacation or work .
With a simplified sign-up process to start hosting and more travelers eager to travel and stay for longer than ever before, there's never been a more opportune time to share your space and fund your next vacation.
Airbnb Hosts enjoy the perks of being hosted
IMAGE from Airbnb
As an Airbnb Host of more than five years and one of the country's most highly rated Superhosts, Emily Avelino shares that since listing her family's Cabin in the Clouds and Blackbird Hill Home in Tanay, Rizal, they have been able to save up for overseas trips to visit family.
"Recently, we were able to visit immediate family in the USA, which we had not been able to do in the past few years. Hosting our properties on Airbnb also allowed us to save up and travel abroad, and share many memorable milestones with the family including road trips, birthdays and long-awaited reunions," Emily recounted. For her, getting the chance to spend time and create memories with loved ones has been her biggest plus from hosting aside from the additional financial empowerment.
Just like Emily, many more Filipinos are also finding new local destinations that are off-the-beaten-path but nonetheless equally exquisite. According to Airbnb data,  over 60 cities and towns in the Philippines received their first-ever Airbnb bookings since March 2020.
Using Airbnb's What's My Place Worth Tool 2, here are some luxurious getaways that you can book for your loved ones this upcoming festive season by hosting with Airbnb.
Host a month in Makati, and enjoy a luxurious villa for a weekend in Guagua, Pampanga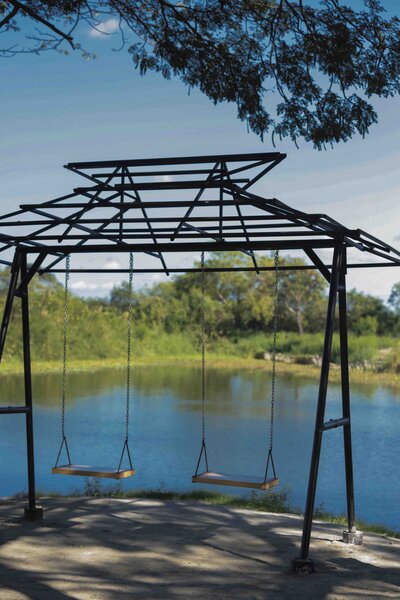 IMAGE from Airbnb
If you host an entire unit or property in Metro Manila, your potential monthly income of Php 40,000 2 could cover a three-day stay for a group of six at the beautiful Planta Betis Family Villas in Guagua. This serene, expansive stay offers everything you would need for a weekend staycation, from a private pool to an al fresco lanai and dining area, and special access to two restaurants on-property.
Host a week in Batangas, and enjoy two nights in a Central Visayas treehouse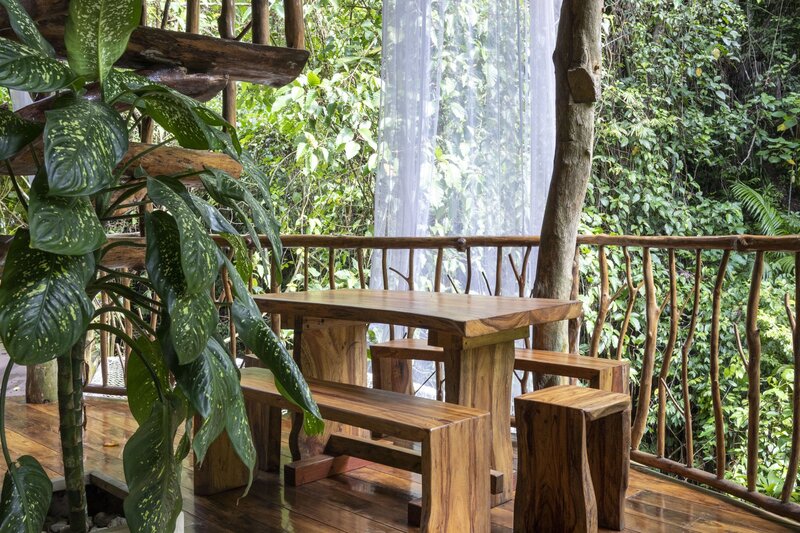 IMAGE from Airbnb
Hosting your property in Batangas or in the Calabarzon area could earn an average of Php 2,200 a night . A week's hosting could cover a weekend stay for five in the iconic Treehouse de Valentine in Balamban, Central Visayas. Nestled within a quiet forest, this luxurious rustic treehouse is the perfect hideaway from the hustle and bustle of the city.
Host a private room for a month in Quezon City, and enjoy five nights of glamping in Bulacan
IMAGE from Airbnb
Hosting a private room in Quezon City on Airbnb could generate approximately Php 18,800 a month – equivalent to five nights of glamping for a group of five at The Backyard Glamp in Doña Remedios Trinidad, Bulacan. This unique, off-beat stay offers the ultimate glamping experience fully equipped with a pool, grill, and bonfire area.
Host for two weeks in Cebu, and enjoy an overnight beachside stay in Davao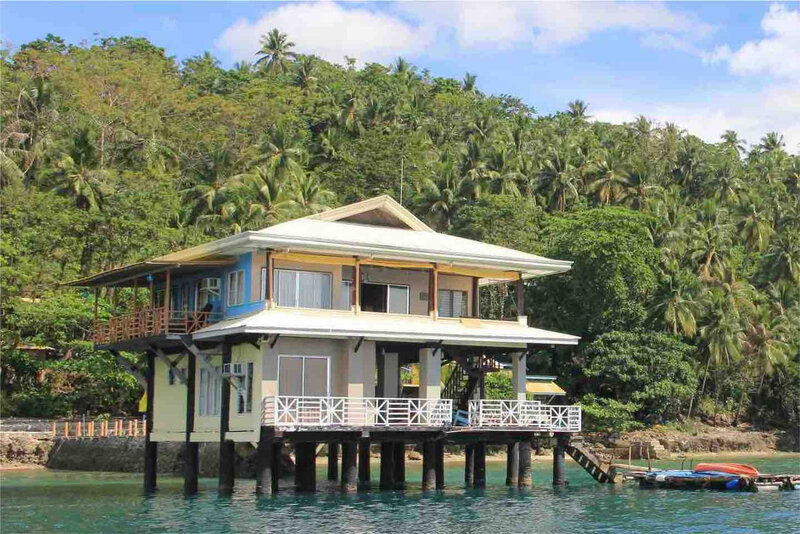 IMAGE from Airbnb
Hosting in Cebu City could earn you an average of Php 1,770 a night, and two weeks of hosting could enable you to book one overnight stay for nine pax in a Private Beach House Above The Sea in Davao. This breathtaking space offers a stunning view of both Mount Apo and the sea, with direct access to the beach for swimming.
Eager to learn more about becoming an Airbnb Host? You can get free one-on-one help from an Airbnb Superhost, and find more useful tips and information here.
---
This is a press release. Minor edits were made prior to publishing.
You might also like...