GOOTOPIA Slimes Its Way to SM Mall of Asia with Goolactic Challenges Starting August
We always love to imagine places we want to go to— like maybe a world made of chocolate like Willy Wonka's Chocolate Factory or an eccentric wonderland of goo and everything unbelievably slimy. If you want to go to an adventure that will "get you slimed," then welcome to Manila's first-ever slime attraction, GOOTOPIA!
IMAGE from Gootopia
The weird and wonderful world of GOOTOPIA opened its doors to all and sundry on August 5, 2022 to bring a gooey kind of fun and excitement at the SM Mall of Asia in Pasay City. The house of slime has 9 obstacles that are waiting for you and your family or friends to try out!
You may start your bewildering adventure at the GOOLACTIC ARENA where you can get Goonado-ed while you try to catch flying objects inside a booth. Beside the Goonado, the Goo Catcher teases and tries your agility, making it a powerful duo to begin your play.
Go catch them or get Goonado-ed! / IMAGE from Gootopia
But that's easy enough.
If you want to double the challenge and up your game, you can try GOOLACTIC CHALLENGES that include testing your slimy skills at Gootopia's Laser Challenge or hanging on for dear life at the Slime Tower!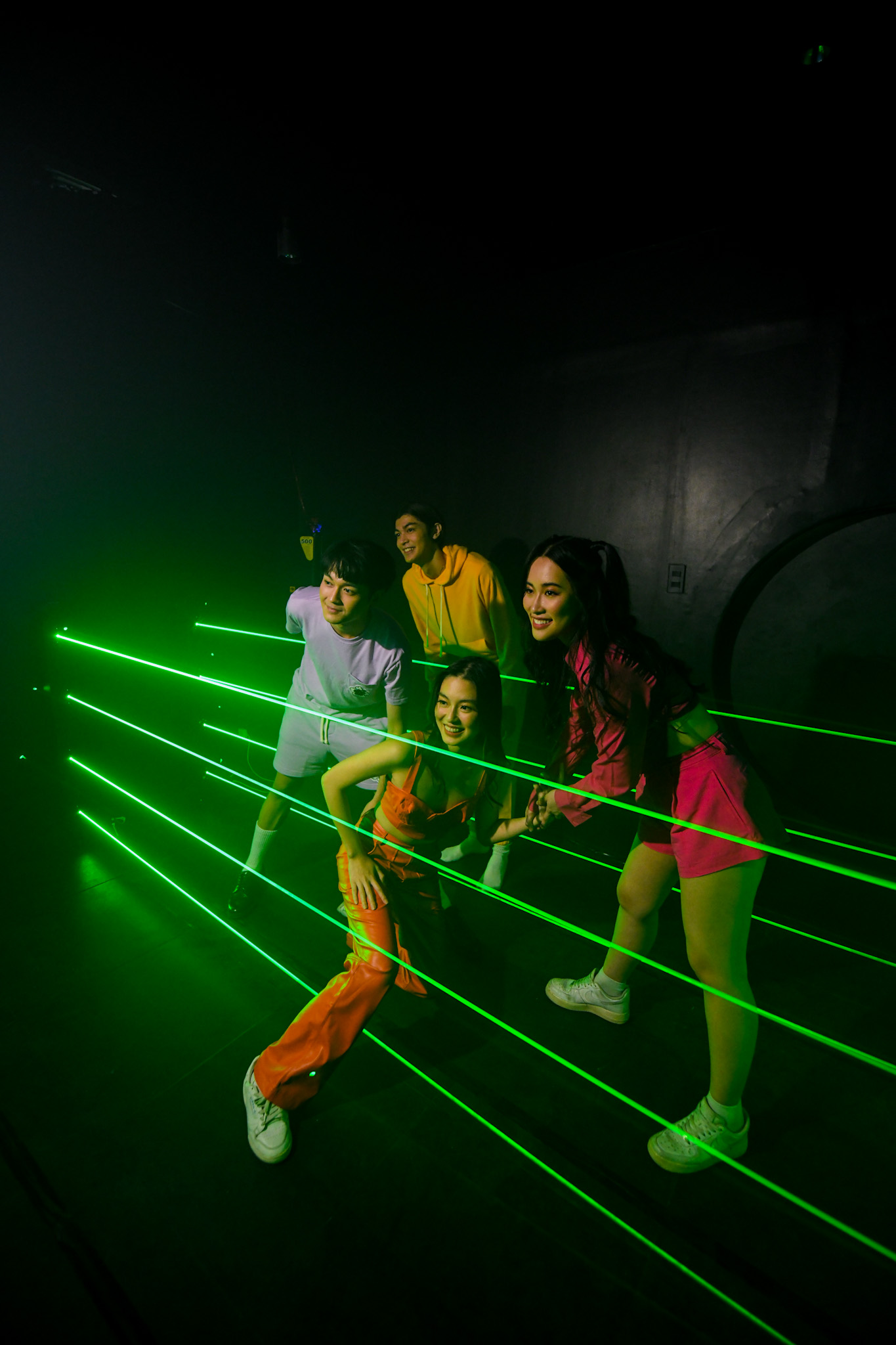 Do the Laser Challenge with your best friends! / IMAGE from Gootopia
Kids and adults alike will also enjoy the Human Bowling Ball where you get to knock out human-sized bowling pins along your way.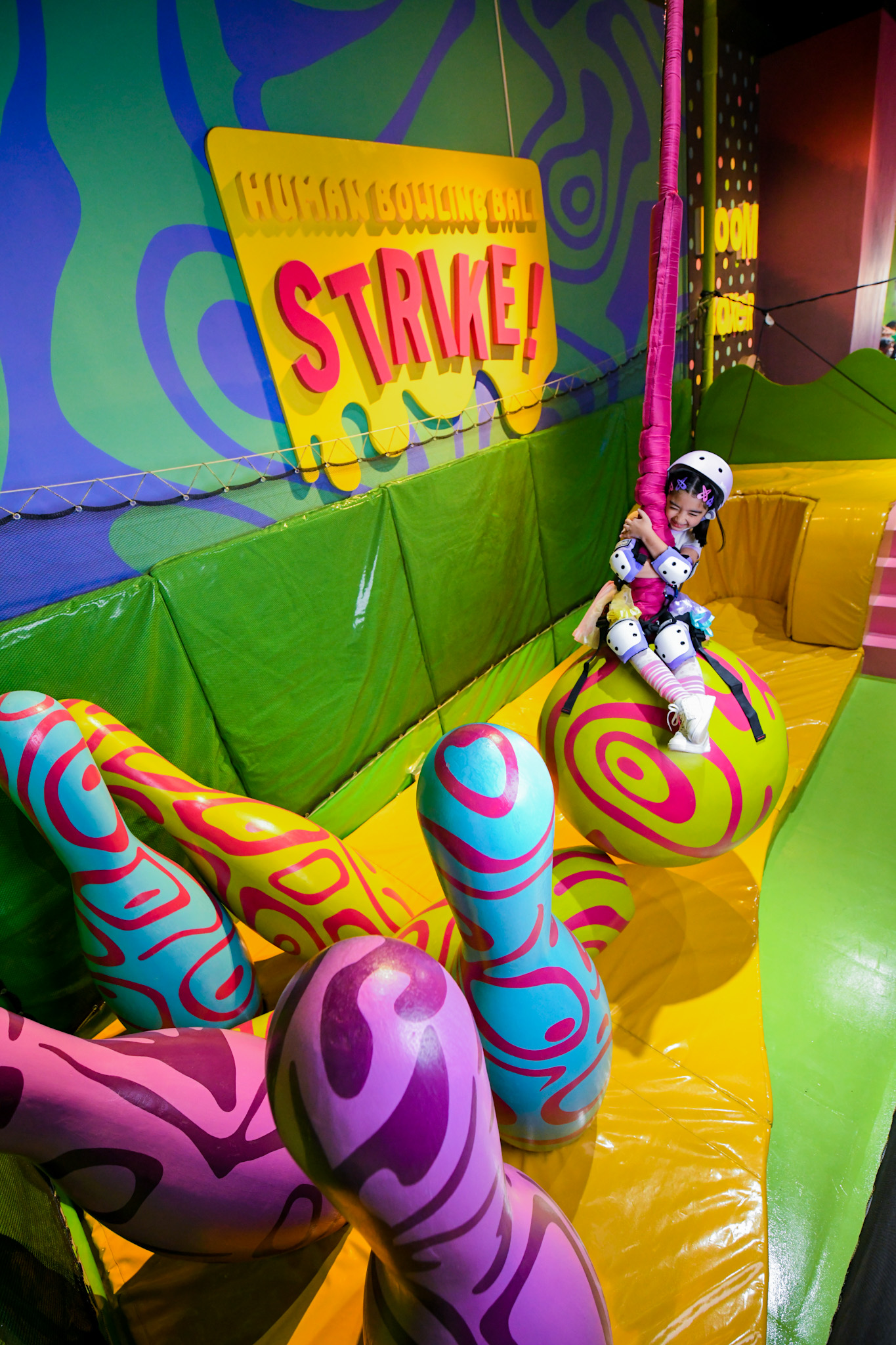 Strike 'em bowling pins with your own might! / IMAGE from Gootopia
The competition also gets "stickier" with the Slime Face, the perfect challenge for colleagues who want to go head to head against each other. Be sure not to get anything on your face or your opponent will surely laugh at you!
If you think the fun stops there, think again, because you and your friends can literally get blasted with goo at the Goozoka for a slimy, fun experience you will never forget! Also, if you're worrying about slime touching your face, Gootopia provides a fully-covered protected suit to get you covered.
Go get slimed! / IMAGE from Gootopia
Slime lovers can also get to create their own slime concoction at Gootopia's very own lab and Slime Pool and even buy some gooey goodies from the Slime Shack!
IMAGE from Gootopia
Go to the Slime Shack with friends and get some gooey goodies! / IMAGE from Gootopia
Tickets, Packages, and Some Reminders
Ready to go on a slimy adventure? Get your tickets at www.book.gootopia.com for only Php 699, while walk-in tickets are also available for Php 799. However, if you want you and your friends to experience Gootopia exclusively, they also have some packages that you might wish to try.
Some of the packages include the Photoshoot Package for a group of 5, Team Building Package good for 3 hours, Group Tour Package for 20 to 30 guests, and the Birthday Party and Gender Reveal Packages complete with a Slime Show, boxed meals, party games and prizes, plus loot bags! You may book your package at www.gootopia.com/packages.
Pro Tip: Gootopia is located at Level 3, South Entertainment Mall, SM Mall of Asia, Pasay City. It is open daily from 10:00 a.m. to 10:00 p.m., but their last wave is at 8:00 p.m. so make sure to go before this time. The house of slime also uses food color, flour, and milk for their mixtures. If you have any allergies to these, please inform any of Gootopia's staff right away to ensure that you'll have an amazing and safe experience inside.
Are you willing to get slimed? What are your thoughts to the first-ever slime attraction in Manila? Share your thoughts with us and let's all go to a bewildering adventure in the weird and wonderful world of Gootopia!
---
Featured images from Gootopia