Home Away From Home: Agoda listings to visit on your next trip to the south
Laguna and Batangas are just two of those places that always come to mind when quick, impromptu trips are being brought up by family and friends. Sure, you can visit Nuvali to do your shopping or eat lomi with your buddies in Nasugbu, but those provinces have so much more to offer provided that you want to go further. You may not know it, but they have a number of excellent accommodations if you're looking for a place to stay in in-between your travels. That's why this time, we're featuring Agoda spots you should check out if you're planning to explore these provinces soon.
Al Fresco Springs 2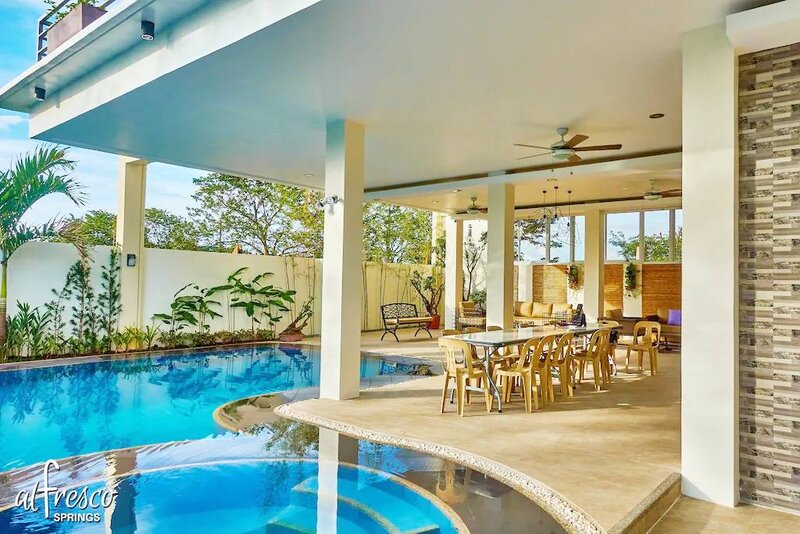 IMAGE from Al Fresco Springs
Located in the historic Los Baños, Laguna, Al Fresco Springs 2 is an intimate private resort with a breathtaking view of Mt. Makiling. This Agoda spot has every amenity you will need for a comfortable vacation such as air-conditioned bedrooms, high-speed Wi-Fi, and heated swimming pool. Though it has a kitchen with basic cooking equipment and cutlery, guests must pay an extra fee to use the gas stove. For inquiries and reservations, check out this link.
Arabella Hot Spring Resort
IMAGE from Arabella Hot Spring Resort
Arabella Hot Spring Resort makes for an ideal destination for those who want to take a staycation while communing with nature. Take about hitting two birds with one stone. It has 3 villas, each of which features an adult and kiddie hot spring pool and a spacious, two-storey housing facility with 4 bedrooms that can accommodate up to 20 guests. This resort also has a lounge area, kitchen, stand-alone toilet & baths, and a powder room. For inquiries, visit this link.
Mon Paradis Private Resort
IMAGE from Mon Paradis Private Resort
Airconditioned rooms? Check. Wi-Fi? Check. Cable TV? Check. Heated pool? Freaking check! Mons Paradis Private Resort is definitely one of the go-to places in Laguna for peace and relaxation. Here, you can truly escape the noise of urban Manila as you commune with nature alongside the people who matter to you. Click on this link to find out more about this awesome Agoda spot.
Cala Laiya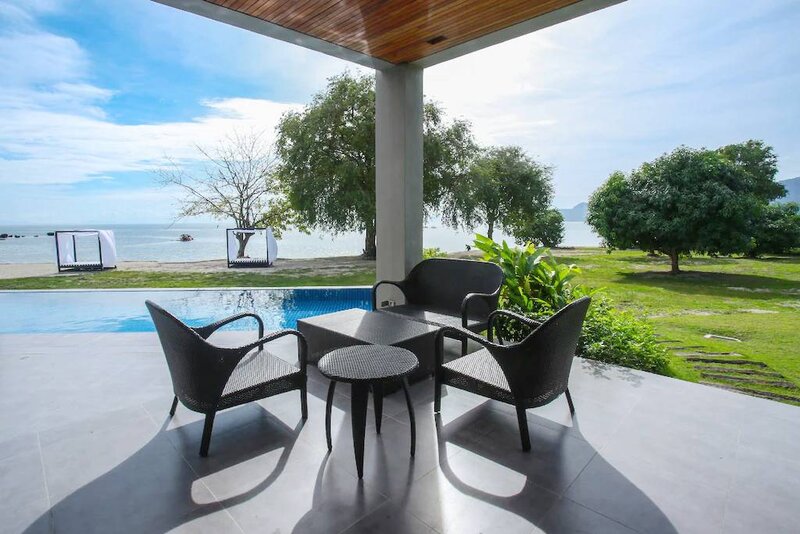 IMAGE from Cala Laiya
If you're into water activities, you should definitely check out Cala Laiya in San Juan, Batangas for an adrenaline-filled weekend. It offers a wide range of rental equipment for watersport activities such as boating and snorkeling. World-class facilities and services, convenient location, and excellent food make this resort the perfect place from which to enjoy your stay in Batangas all year long. Check out their listing on Agoda for more details.
Villas by Eco Hotel
IMAGE from Villas by Eco Hotel
Looking for a resort for some "me" time away from the city? Then Villas by Eco Hotel is the place for you. This small, yet scenic Agoda listing is located near the world-famous Taal Lake. Here, you can take a relaxing dip in its swimming pool, appreciate mother nature even better by walking around the lush surroundings, or explore its attractions such as Kamay sa Ulap, Duyan, and Pugad. For bookings, please visit their listing.