Nagkalit-Kalit Waterfalls Is an Undiscovered Land Tour in El Nido
On your way to Nacpan Beach, your tour guide might suggest stopping by Nagkalit-kalit Waterfalls, which is just along the way.
This stop is a different experience from all the beaches and island-hopping activities El Nido has to offer that is why we recommend this as a tour off the beaten path.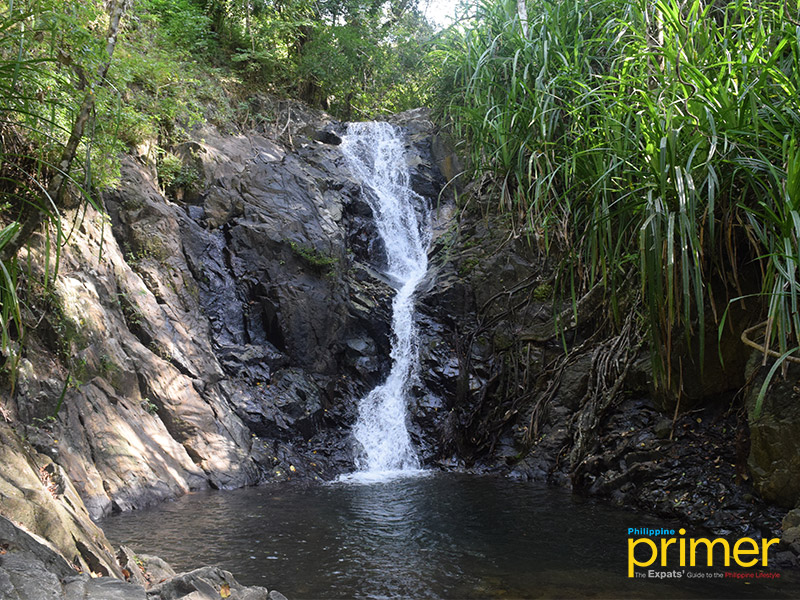 Nagkalit-kalit Waterfalls in El Nido
The entrance to the waterfalls is along the main road in the village of Pasadena. If you are taking a van, there is a hut along the road where travelers must register. Another way is to take a tricycle from El Nido town proper but may cost you more than the regular fare as Pasadena is quite far.
First of all, guests will need to pay the entrance fee and register on their ledger. This costs Php 250 per head and includes a local guide for the group. They'll also recommend guests to change into slippers or better yet, beach shoes as the path will include walking through springs and small rivers.
Taking their bamboo walking sticks will also help with balance as some pathways are steep.
There are many small rivers to pass through during the trek
The trek usually takes 30 to 40 minutes depending on your speed and the weather. As mentioned, the path through the forest includes natural springs, small rivers, and steep hills. Guests may even meet a few animal friends such as carabaos and horses!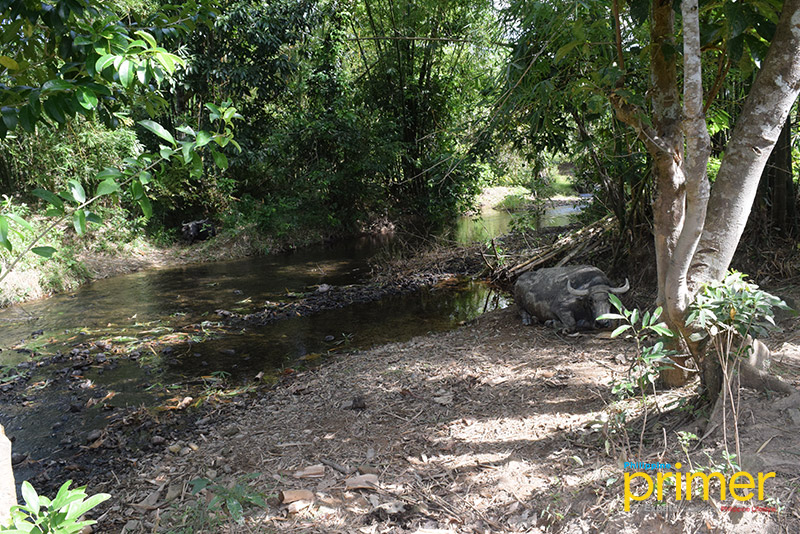 It may be a long trek but it serves as an appetizer for the adventurous!
Finally, the first waterfall welcomed us. It was a small waterfall of about 10 feet landing on a rocky pool of cold water. It is not advisable to try to climb up the falls as the rocks can be very slippery and the pool below is relatively shallow and surrounded by large boulders of sharp rocks.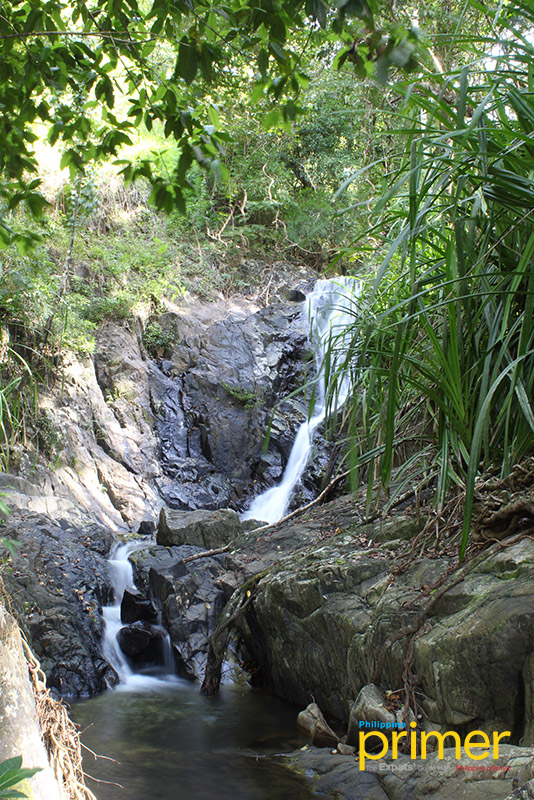 The first waterfall
The place is still an interesting and relaxing place to take a dip into. The second and taller waterfall is accessible through another and shorter trek up a steep path across the first waterfall however, it may not be as spacious to swim in its waters.

The second waterfall
Swimming under this small waterfall is just the right amount of peacefulness and relaxation you'll need after all that trekking and island hopping adventure that El Nido is known for. So it is best not to miss Nagkalit-kalit Waterfalls on your visit to El Nido, Palawan!
How to get here
•  Nagkalit-kalit Waterfalls is a trek away from the entrance along the road to Nacpan Beach. Most tour guides and El Nido locals will be familiar with the small hut along the street where tourists will have to register and pay the entrance fee.
•  After registration, a few reminders from the caretakers and the guide, you will be led through the forest and a few creeks for 30 to 40 minutes before finally getting to Nagkalit-kalit Waterfalls.
•  It is advisable to bring your own drinking water and wear appropriate footwear such as swimming shoes or skid-free shoes as the trek will lead you through rivers, steep areas, and other terrains where slippers may pose as a hazard.
Details
Address: Bry. Pasadena, El Nido, Palawan
Hours: 10 a.m. to 5 p.m.
---
This first appeared in Philippine Primer Japanese and English magazines March 2020 issue.