Hotel Benilde Maison De La Salle in Malate: Sleek and Stylish Stay in Manila's Historical District
Hotel Benilde Maison De La Salle in Malate: Sleek and Stylish Stay in Manila's Historical District
Situated in one of Manila's bustling and historical districts, Hotel Benilde Maison De La Salle in Malate offers sleek and stylish accommodation in the metro suited for guests seeking a quick solace either for leisure or business. It defines hotel experience as they serve guests with the utmost La Sallian standard of service.
Hotel Benilde Maison De La Salle

Need a quick getaway from your daily routine? Hotel Benilde is right in the heart of Manila… Take a look at our lavish guest rooms and no frills facilities to help you relax and rejuvinate.Call +63 (2) 2305230 or email hotel@benilde.edu.ph for inquiries and reservations.

Hotel Benildeさんの投稿 2019年2月24日日曜日
Simply known as Hotel Benilde, this 4-star hotel houses 49 guest rooms refurbished with state of the art features and elegant ambiance ideal for both short or long-term stays in the heart of Manila. Each room is furnished with 40-inch LED Smart TV, WiFi, and an automated service-calling system.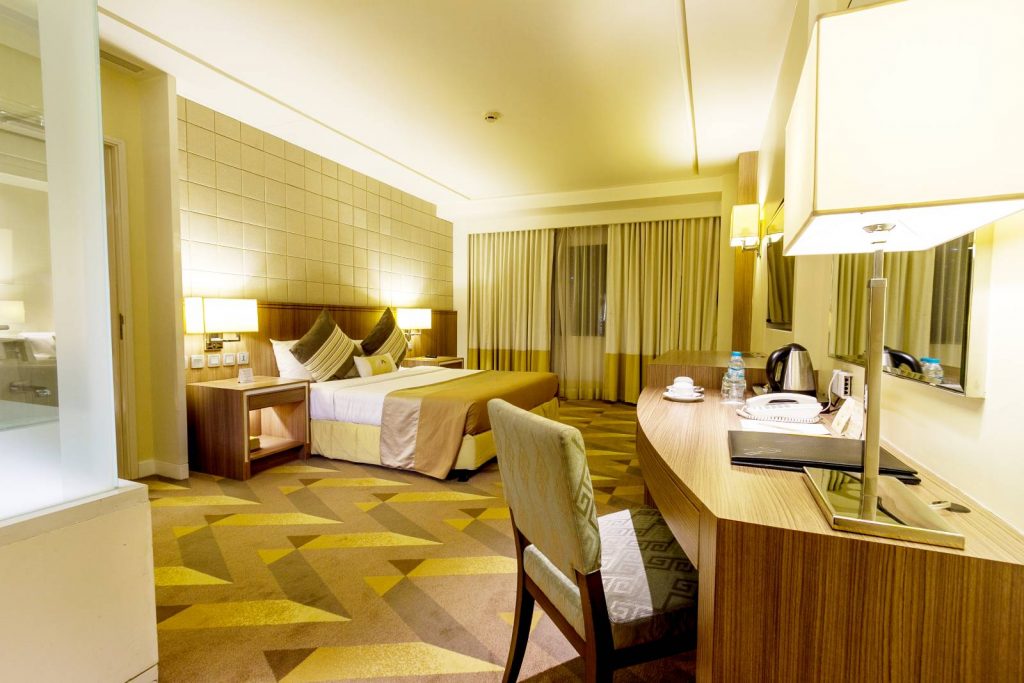 Guests can fully experience a luxury stay at Hotel Benilde in one of their premier rooms, the Presidential Suite (Php 12,000). Dubbed as the best suite in the house, this room has a multi-layered accessible room that can be booked by VIPs, debutantes, and guests of honors as preparation rooms for events.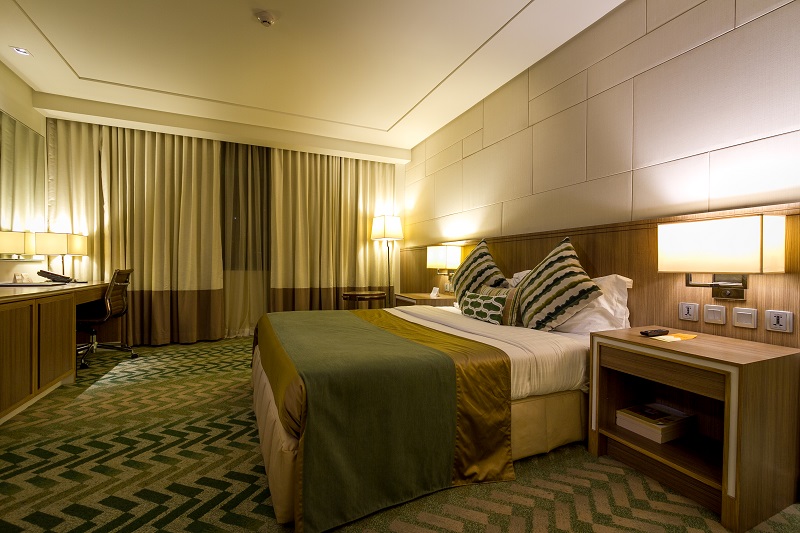 Presidential Suite (Php 12,000)
It is fully equipped with one master's bedroom, en suite bedroom with a bathtub, living area, dining area with bar and kitchenette, and guest toilet.
They also have Dormitory Rooms (Php 960) that are perfect for budget group stays. These rooms are gender-segregated with four bunk beds per room and can fit up to eight people. It is complete with two shower cubicles and toilets, lockers, and working areas.
Guests can book a dormitory room at ease as an overnight stay is available per person.
Dormitory Rooms (Php 960)
When it comes to gastronomic choices, Hotel Benilde does not come short because they provide two world-class restaurants, the Café Romancon and Vatel Restaurant Manila.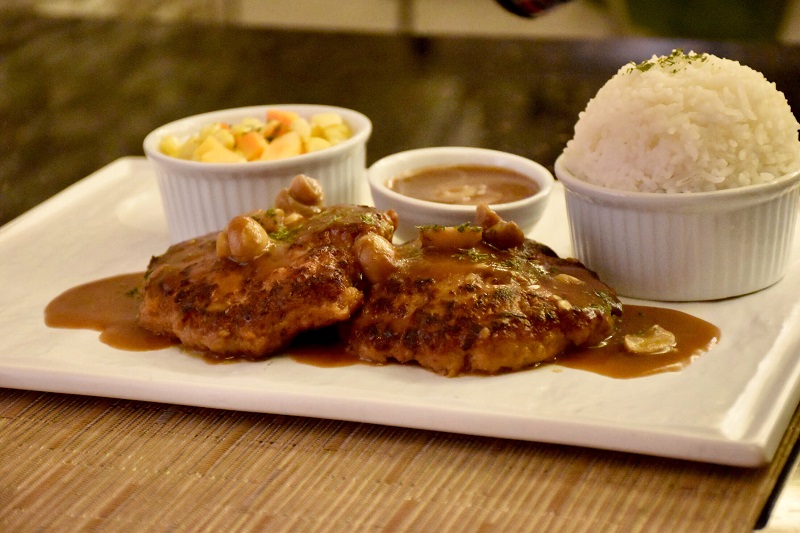 Gloucester Supreme from Café Romancon
Further, Hotel Benilde houses a wide range of facilities such as a plunge pool, gym, 24-hour business center, efficient meeting venues.
If you are looking to unwind and explore the city, Hotel Benilde is strategically near local attractions like Intramuros, Cultural Center of the Philippines, Rizal Park, National Museum, and numerous historic churches.
How to get here
• From Ayala, Makati, head northwest straight on Ayala Ave. toward Metropolitan Ave. Turn left onto Metropolitan Ave. and exit at Pablo Ocampo Sr. Make another left turn onto Ocampo St. then turn right Alejo Aquino St. Upon reaching Estrada St., drive straight until you reach Hotel Benilde on your right side.
• Valet parking is available at Hotel Benilde.
General information
Address: Arellano cor. Estrada St., Malate, Manila
Contact:   02-8230-5230
Check-in: 2 p.m. ; Check-out: 12 p.m.
Website: hotelbenilde.com
Facebook: facebook.com/HotelBenilde
Instagram: instagram.com/hotelbenilde
---
This first appeared in Philippine Primer Japanese magazine February 2020 issue and English magazine March 2020 issue.
Images courtesy of Hotel Benilde Maison De La Salle
You might also like...