Hibiscus Garden Inn in Puerto Princesa: A Humble Hotel Canopied by Greenery
Hibiscus Garden Inn is a serene abode wreathed by trees and plants along a hardly commercial road—openly displaying Joy Blasselle's affinity with nature, who chose the flower name "hibiscus" itself for her hotel.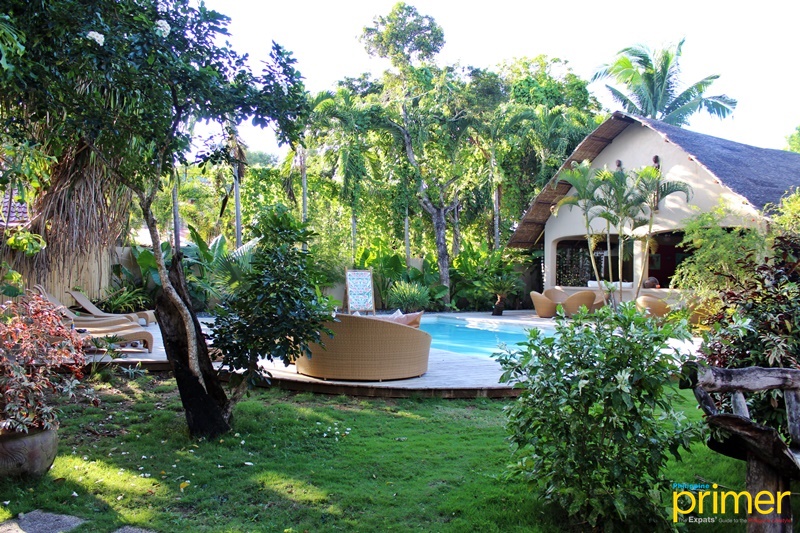 Upon entering, you will be welcomed by Hibiscus' refined bar that is fronted by the owner's daughter, Sweet, who personally concoct the drinks that they offer.
Also read: Hibiscus Pizzeria and Bar in Puerto Princesa, Palawan: Diet-Friendly Food & Lady-Approved Cocktails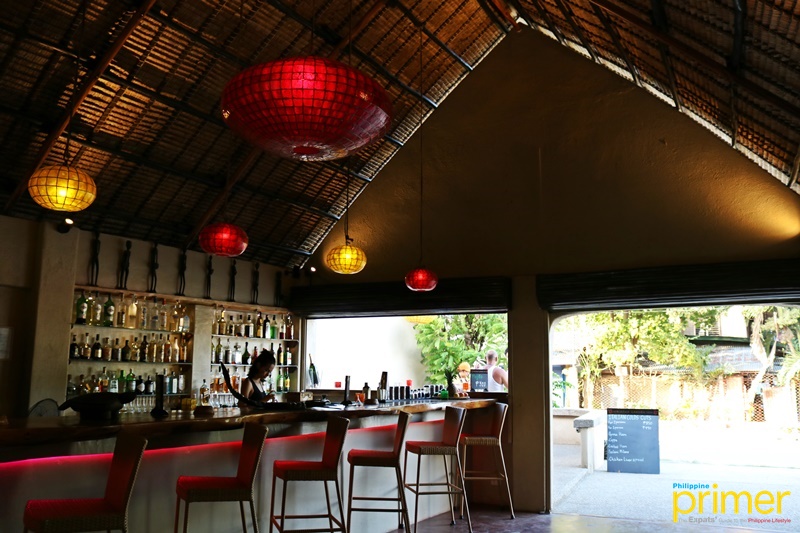 The open bar that serves some of the best cocktails in the city
This is adjacent to the newly-unveiled aircon room, where guests are free to lounge either for some drinks or for some fresh and home-made Mediterranean dishes offered by their pizzeria.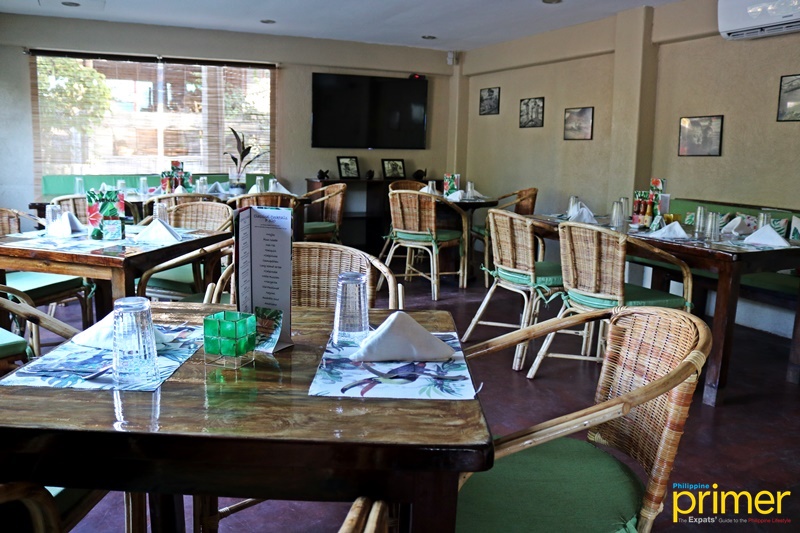 The aircon room is a small space where guests can enjoy some quiet time 
Walking past these will finally take you to the tropical paradise where you would want to do nothing but somberly sit on the copious, cushioned rattan chairs under the shade of the canopy of trees and lie by the pool after a good soak.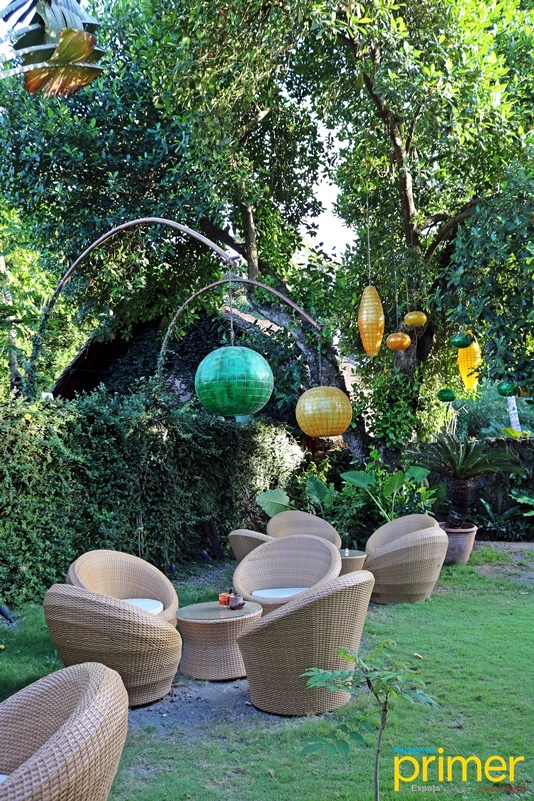 One can readily enjoy every nook at Hibiscus because of the many chairs gracing the green expanse
Munch on some snacks while you're at it, anywhere and anytime you please!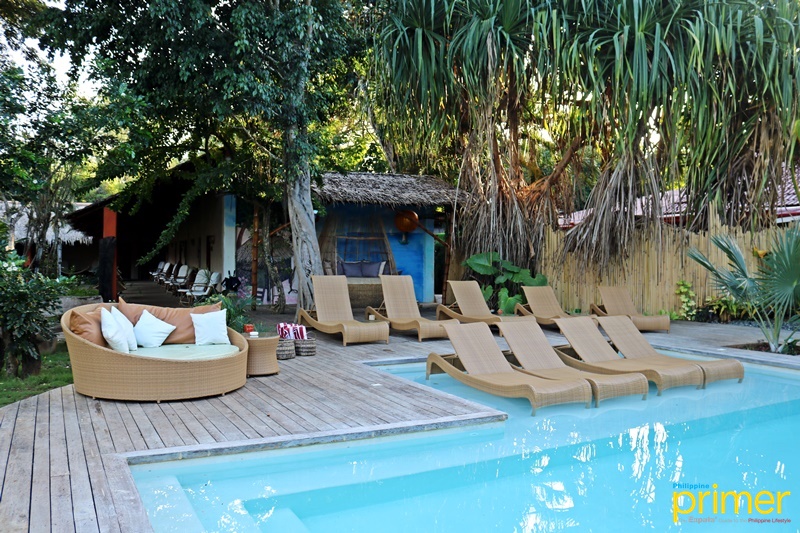 The pool is also one of the newest additions to the hotel's amenities
Closely knitted to this, then, are the rooms whose outdoor spaces feature individual hammocks and pairs of chairs that very well complement the thicket landscape.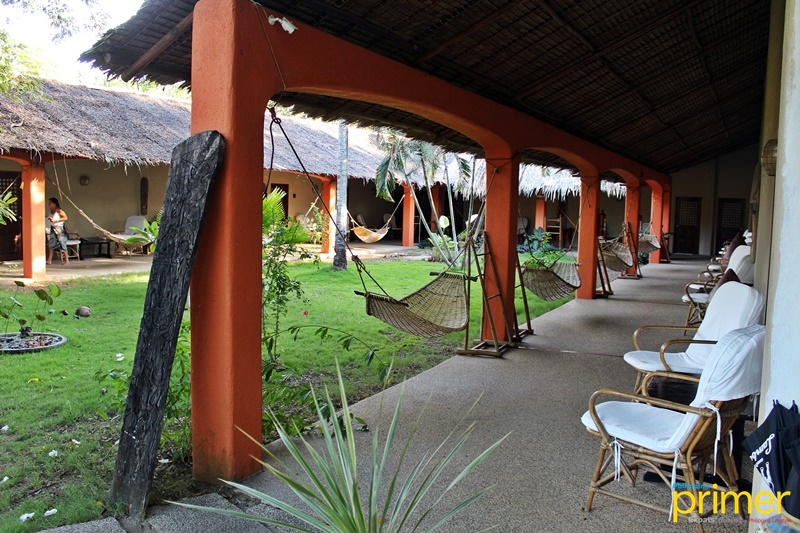 More than these, Hibiscus prominently mirrors the comfort of one's home through its low-ceiling, maple-toned rooms furnished with eco-friendly furniture made from native materials. Plus, you can barely find anything made from plastic inside because even the trash cans are made from wicker.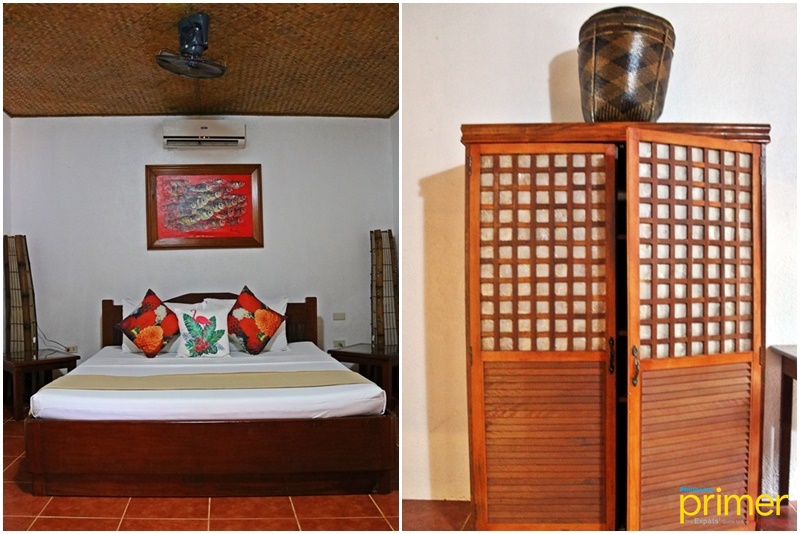 King Room 
The hotel presently houses 14 rooms of four types: Special Room, Family Room, Queen Room, and King Room—with the latter two being connected to their own private garden.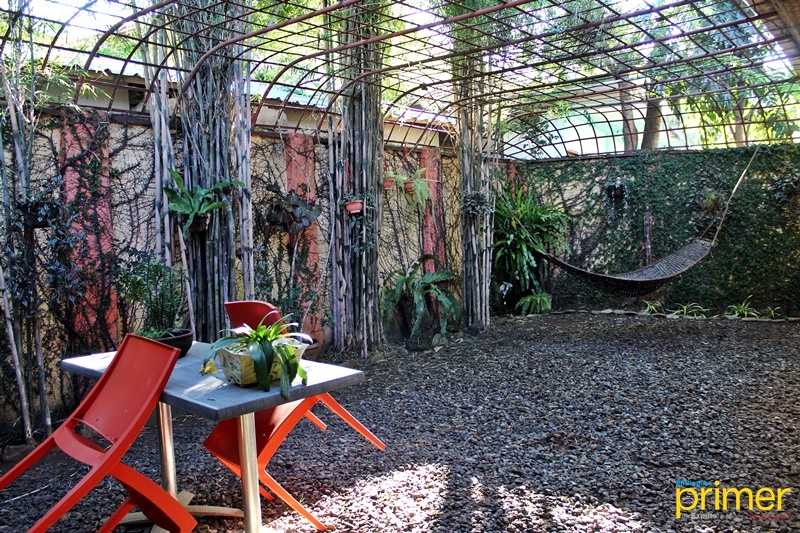 While most anything two-faced is never a good thing, Hibiscus Garden Inn is part of the minority that brings delight. This is because of how it transforms as a meek expanse when the sun is still up to a bold stretch lighted up by the capiz lanterns hanging where they are best fitted.
So if anything, make sure to walk along the opposing sides of this lush hotel, from one tip to another.
How to get here
• Hibiscus Garden Inn sits on a major street near the Palawan Provincial Capitol.
• If commuting, a tricyle anywhere around the capitol can take you to Hibiscus. From Palawan Provincial Capitol or Junction 1, it costs only Php 10 to Php 15 (regular fare/shared ride) and takes 5 to 10 minutes.
• It is also possible to walk from Junction 1. It takes 20 mins.
Address: Manalo Extension, Brgy. Milagrosa, Puerto Princesa, Palawan
Contact: 0908-862-7403 / 0917-541-3304
Check-in: 1 p.m. / Check-out: 11:30 a.m.
Website: hibiscusgardeninn.com
Facebook: facebook.com/hibiscusgardeninn
---
This first appeared in Philippine Primer's Japanese and English Magazine February 2020 issue.
You might also like...