Puzzle Mansion in Tagaytay Showcases Thousands of Impressive Puzzle Masterpieces
When visiting Tagaytay, it is impossible to miss this well-known tourist spot that is built to showcase a colossal assemblage of mindboggling puzzle art collection from the simplest to the most complex there is.
Puzzle Mansion is one of the famous spots to visit in Tagaytay and the only jigsaw puzzle museum in the world owned by the late Georgina Gil-Lacuna, a businesswoman and an avid collector of jigsaw puzzles.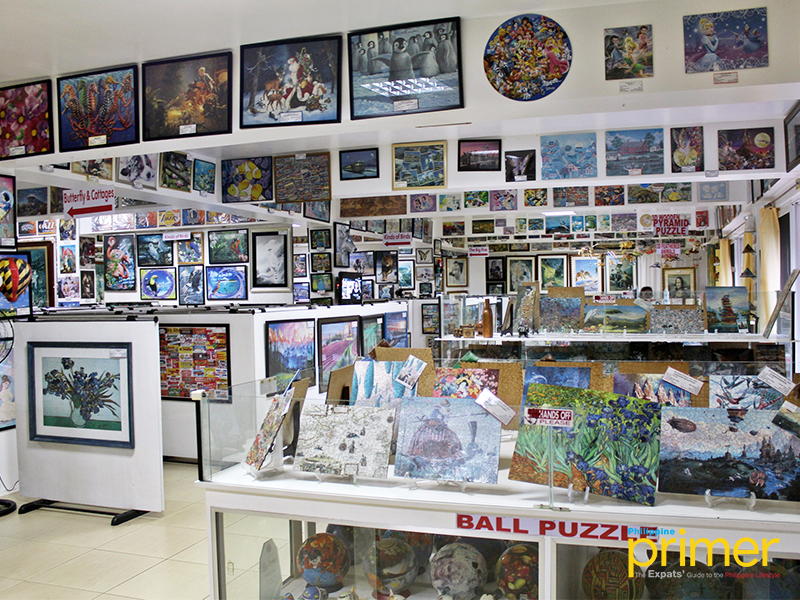 There are 1,028 puzzles stored inside the Puzzle Mansion—all are assembled by Georgina Gil-Lacuna herself
It opened in 2010 as a bed and breakfast place and was eventually transformed into a museum in November 2012 after Lacuna received an award from the Guinness World Records as the person with the largest collection of jigsaw puzzles in the world that same year.
This museum houses a total of 1,028 sets of jigsaw puzzles of all sizes, shapes, and forms defeating Brazil's record of only 238 puzzles. 
The Guinness World Records plaque that was given to Lacuna in 2012 for her puzzle collection
Lacuna's fascination with jigsaw puzzles started at the age of 35 when she assembled a Mikey Mouse Racing puzzle as a gift for her son's 2nd birthday. She spent at least 70 hours completing the 5,000-piece puzzle from Hong Kong.
Lacuna's first completed puzzle—the Mikey Mouse Racing puzzle
Since then, her hobby of assembling and collecting puzzles grew, which enabled her to travel around the world to buy replica puzzles from international puzzle manufacturers. This hobby lasted for more than 30 years before she suffered a heart attack in 2014. 
The collection consists of 2D, 3D, and 4D puzzles including replications of world-renowned paintings like Las Meninas by Diego Velázquez, Michelangelo's The Creation of Adam, and Mona Lisa by Leonardo Da Vinci to name a few.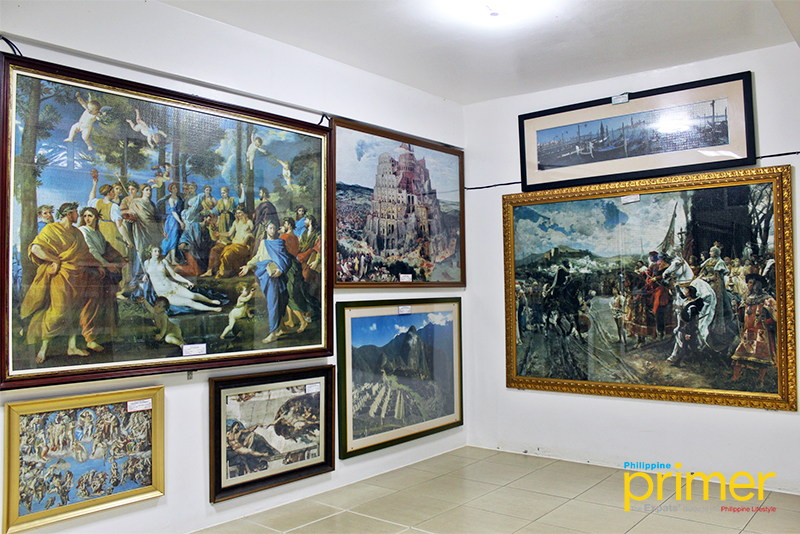 These 2D puzzles are a replica of world-famous paintings of Michelangelo, Leonardo Da Vinci, Michelangelo, and more
Lacuna even had to travel to different museums in the world to see the real paintings of the masters and buy replicas of it.
Other puzzles inside the museum are embossed puzzles, ventricular puzzles, posters, photos, and even cityscape puzzles of Tokyo, Chicago, and Las Vegas among others.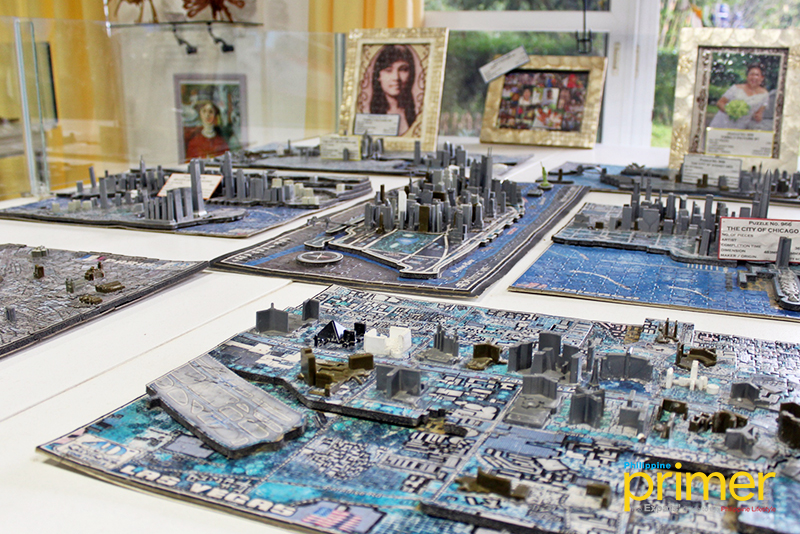 4D cityscape puzzles
Located on the second floor of the museum are the three biggest puzzles in the collection.
The first biggest puzzle in her collection is the puzzle replica of Adrian Chesterman's famous painting called "The Wildlife" which consists of 33,600 puzzle pieces completed in just 1 year and 6 months' time.
Lacuna's first biggest puzzle—The Wildlife by Adrian Chesterman puzzle replica
Meanwhile, the second biggest piece is a pop art by American artist Keith Haring with 32,256 pieces completed in 4 months and 900 hours followed by the third biggest puzzle, an art by Royce McLure called "Life" completed in 24,720 hours.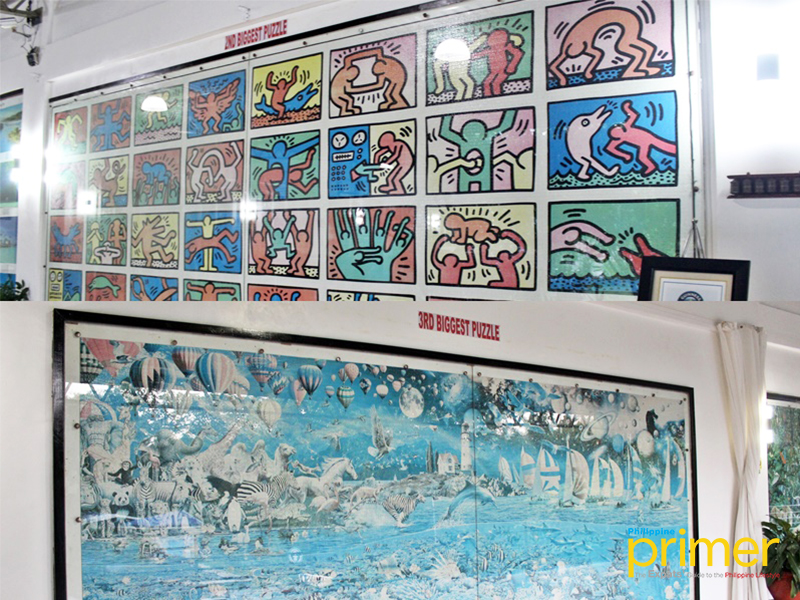 The second biggest puzzle is a pop art by Keith Haring (top) and the third biggest puzzle is Royce McLure's art called Life (bottom)
A souvenir shop is also located on the second floor where visitors can shop for various kinds of puzzles for children and children at heart. These souvenir puzzles are sourced directly from international manufacturers as there are no local manufacturers here in the country.
Souvenir shop in Puzzle Mansion
Throughout the tour, a tour guide will gladly assist you and give you interesting trivia about each puzzle on display.
Puzzle Mansion is open from 8 a.m. to 6 p.m. daily. Admission is Php 100 per head, while guests 3 years old and below are free.
How to get here
Puzzle Mansion is located along Zambal Road via Tagaytay-Nasugbu Highway, 18 minutes away from Olivarez Plaza, Emilio Aguinaldo Highway.

By car: From Olivarez Plaza, drive along Tagaytay-Nasugby Highway and pass by Mahogany Avenue. Continue on Tagaytay-Nasugby Highway then turn right onto Zambal Road. Afterwhich, make another right turn bound to Puzzle Mansion.
General information
Address: Cuadra Street, Brgy. Asasin, Tagaytay City
Contact: 02-8661-0019
Business hours: 8 a.m. to 6 p.m. daily
Facebook: facebook.com/PuzzleMansion
Admission: Php 100 per head (3 years old and below is free)
---
This first appeared in Philippine Primer's Japanese and English Magazine December issue.
Words and photos by Deneca Ordinanza
You might also like...