The Bay City: An Entertainment Maze You'll Never Want to Leave
It is a familiar tale that urban places stride far more quickly than rural areas. The vast sky appears way closer to the soaring cityscape as though it warns of flattening everything out, soundlessly obliging the city to quicken its pace.
This is a common scenario in the fast-paced urban landscape of Bay City.
From a big patch of nature where biological life thrives, whimsical museums and spaces where art and culture are celebrated, Bay City has it all. Check out the spots you can visit around: 
SM Mall of Asia Complex
Considered as one of Asia's largest malls is the 407,000 sqm SM Mall of Asia located in Pasay City, envisioned to be more than just a shopping complex. It has become a major attraction in the country especially that it resides along Manila Bay.
Aside from being a shopping center with over 800 retail and food outlets, SM MOA Complex is also a premier venue for both local and international events. It houses SMX Convention for corporate events and SM MOA Arena for local and international concerts. 
Address: SM Mall of Asia Complex, Jose Diokno Blvd., Pasay City
Business hours: 10 a.m. to 10 p.m.
Facebook: facebook.com/smmallofasia
SM By the Bay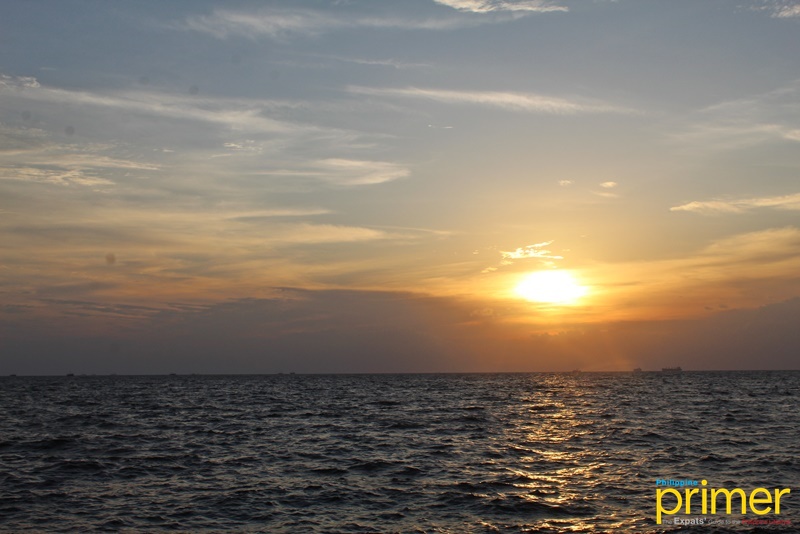 Walking along the stretch of MOA seaside during the last few recesses of the day, you will see either people already situated on the elevated pavement or those lined up to ride the prominent MOA Eye.
A 10 to 15-minute ride only costs Php 150, giving you a bird's eye view of the whole SM By the Bay.
Address: SM By the Bay, Pasay City
S Maison
S Maison is an upscale lifestyle center located just below Conrad Manila, giving off a modern vibe with its luxurious architecture of black and white from the ceiling down to its floors.
This 25,534 meter mall is also home to three Director's Club cinemas and two of the famed museums: The Dessert Museum and Lakbay Museo.
Around, you'll also find shopping outlets, as well as famed restaurants such as Red Lobster, Hard Rock Cafe, Rossini Ristorante Italiano, among others. 
Address: S Maison, Marina Way, Mall of Asia Complex, Pasay City
Contact: 02-946-3848
Business hours: 10 a.m. to 10 p.m.
Facebook: facebook.com/SMaisonConradManila
Lakbay Museo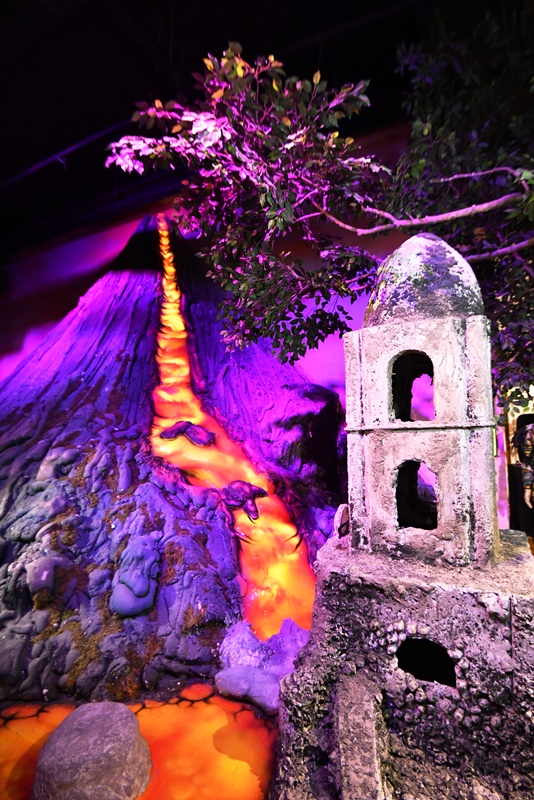 Lakbay Museo is an interactive museum made from recyclable materials. It offers an experience-all-you-can tour where you can travel around the country and personally get a taste of its varied cultures without leaving the Metro.
The museum features famous tourist spots from 11 destinations across the regions: Banaue Rice Terraces, Chocolate Hills, Mayon Volcano, and more.
It also gives you the chance to get a feel of the woven fabric by different cultural groups, try the country's national dance tinikling, and relish exclusively Filipino versions of food like dried fish, vinegar, and bagoong.   
Address: Level 1, S Maison, Marina Way, Mall of Asia Complex, Pasay City
Business hours: 10 a.m. to 10 p.m.
Website: lakbaymuseo.ph
Facebook: facebook.com/lakbaymuseoph 
Admission fee: Php 799 for walk-ins, holidays, and weekends; Php 699 for online booking
The Dessert Museum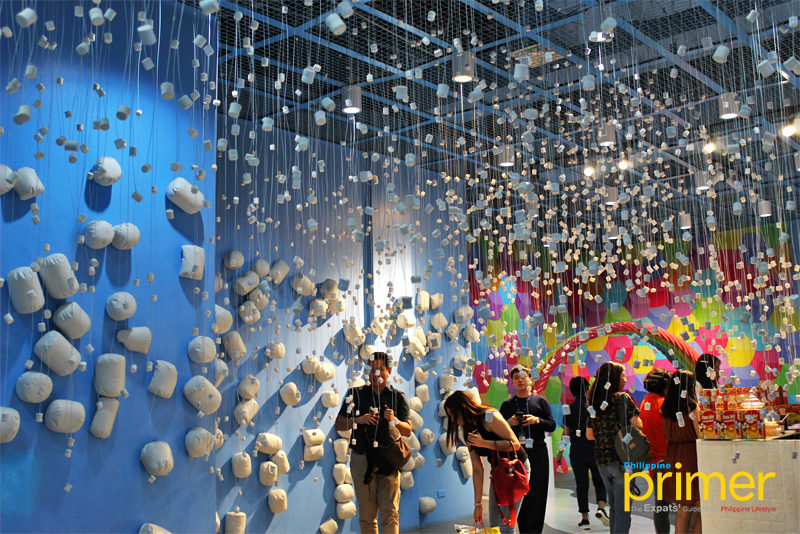 The Dessert Museum is not only a wonderland for the eyes because of the aesthetically-pleasing rooms, but also a haven of anything sweet because of the free desserts. 
For two hours, you may bask in the individual charms of their eight dessert-based rooms graced with giant displays including the recently launched ones like the Macaron Tea Room, Banana Beach, Piñata Pit, and The Bewitched Bakery.
The museum offers up to six free desserts to placate your sweet tooth, too, such as the chocolate fountain where you can dip a big marshmallow.      
Address: Coral Way, S Maison Mall, Conrad Hotel Manila, Mall of Asia Complex, Pasay City
Business hours: 10 a.m. to 10 p.m.
Website: thedessertmuseum.com
Facebook: facebook.com/thedessertmuseum
Admission fee: Php 699 for online bookings; Php 799 for walk-ins
Upside Down Museum
Upside Down Museum sees to it that your imagination is the only limitation when you step foot into the 2,000 sqm expanse that encloses over 25 areas.
These areas are either literally situated upside down or are eccentric, featuring sculptures that would dwarf anyone. Each of which is made picture-perfect but the crowd favorites include Upside Down House, Mirror House, and Two-Storey House.
Additionally, there are marshalls wandering around to teach you the right ways of both posing for the photo and taking one.
It is suggested to make a reservation before you visit, especially during the peak months of September to January.
Address: Boom Na Boom Grounds, CCP Complex, Pasay City
Business hours: 11 a.m. to 9 p.m. (Tues. to Sun.)
Website: upsidedown.com.ph
Facebook: facebook.com/UpsideDownMuseum.Manila
Admission fee: Php 450
The Garage: VR Zone + Food Park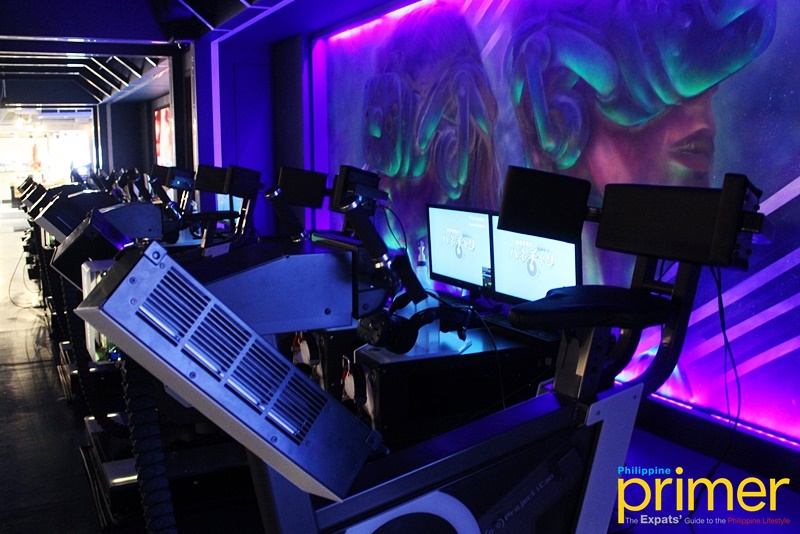 What used to be a literal car park is now a hangout place for everyone, carrying a hint of its past through its name The Garage. It features five different kinds of VR Zone and 12 food trucks that edge the area.
The VR Zone, which is produced by Japan's Bandai Namco Amusement, includes Mario Kart Arcade GP VR, Hospital Escape Terror, Ski Rodeo, VR Swarm Shooting Galaga Fever, and Winged Bicycle.
These activities cater to all ages, but some of them either require parental consent or a certain height to be enjoyed.      
Address: UG/F, City of Dreams Manila, Asean Avenue cor. Roxas Blvd., Entertainment City, Paranaque
Business Hours: 12 p.m. to 11 p.m. (Sun. to Thurs.); 12 p.m. to 12 a.m. (Fri. to Sat.)
Contact: 02-800-8080 
Facebook: facebook.com/thegarageatcod
Admission fee: Free admission to The Garage; Ticket prices at the VR Zone as follows: Php 350 (one activity), Php 990 (three activities), and Php 1,625 (five activities) 
DreamPlay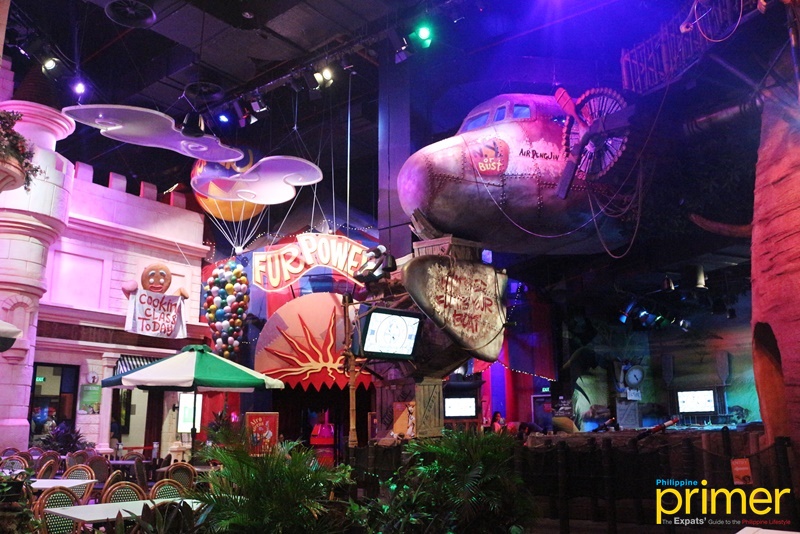 A first of its kind play center by DreamWorks, DreamPlay presently houses 21 attractions that are undoubtedly stimulating for the eyes because of the giant character displays. 
Activities include climbing the Wall of Destiny, assembling and sailing a boat in Whatever Floats Your Boat, learning how to make a gingerbread in Cooking with Gingy, and making your own animated film in the Dream Studio.
There is no age limit in DreamPlay, so both kids and kids at heart are welcome to enjoy!   
Address: UG/F, City of Dreams Manila, Asean Ave., cor. Roxas Blvd., Entertainment City, Paranaque
Business hours: 10 a.m. to 8 p.m. (Mon. to Thurs.); 9 a.m. to 8 p.m. (Fri. to Sun.)
Contact: 02-808-0909
Facebook: facebook.com/dreamplayph
Admission fee: Php 880 during holidays and weekends; Php 680 during weekdays; Php 8,000 for the Annual Pass of 4 persons; Free for children below 80cm
Star City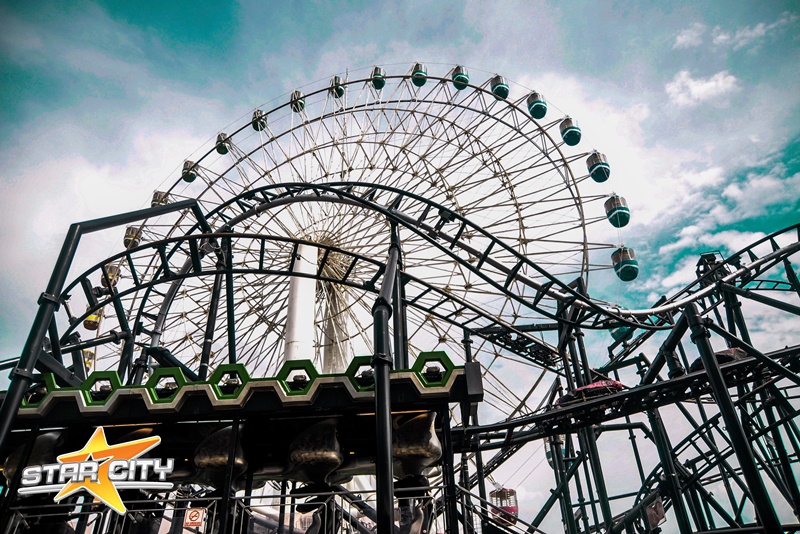 Star City was born out of the owner's dream to bring world-class amusement park in the Philippines and extend happiness through an extraordinary experience.
Today, it is well-known for its indoor and outdoor attractions with over 38 rides that provide guests the thrills and spills.
For adventure-seekers, you might want to try their extreme rides like the country's only inverted roller coaster Star Flyer and the country's tallest ferris wheel Giant Wheel. Other rides include Star Frisbee, Vikings, Surf Dance, and Jungle Splash.
Note: Star City is closed until further notice following the fire that hit the amusement park on October 2, 2019. The fire rendered a large portion of the park inoperable, as per the statement of the management on Star City's website. 
Address: Sotto Cor., Jalandoni St., CCP Complex, Roxas Boulevard Pasay City
Business hours: 4 p.m. to 10:30 p.m. (Mon. to Thurs.); 2 p.m. to 10:30 p.m. (Fri. and Sun.); 2 p.m. to 11 p.m. (Sat.)
Website: starcity.com.ph
Facebook: facebook.com/StarCityPH
Admission fee: Php 490 for a Ride- All-You Can Ticket
Cultural Center of the Philippines
The Cultural Center of the Philippines houses the Museo ng Kalinangang Pilipino, theaters, exhibition and rehearsal halls, and outdoor spaces.
There are also venues at the National Arts Center, where you can witness and be a part of various artistic expressions like concerts, drama and theatrical productions, film screenings, lectures, solo recitals, and other exhibitions.
Further, it is where filmmakers and film enthusiasts alike convene annually for the Cinemalaya Philippine Independent Film Festival. 
Address: CCP Complex, Roxas Boulevard, Pasay City,
Business hours: 9 a.m. to 6 p.m. (Tues. to Sat.), not including holidays 
Facebook: facebook.com/culturalcenterofthephilippines
Las Piñas-Parañaque Critical Habitat and Ecotourism Area (LPPCHEA)
Unlike any other nature reserve in the Philippines, LPPCHEA is different as it is considered a wetland consisting of two islands—Freedom Island and Long Island—with mangroves, ponds and lagoons, mudflats, and mixed beach forest all over.
For some, the area might be a usual forest but LPPCHEA is also home to migratory birds, with a record of over 41 species—some even coming from as far as China, Japan, and Siberia.
Address: Freedom Island Trail (Rail Road), Parañaque City
Contact: 02-435-2410
Admission fee: FREE, but a permit is needed
Where is your favorite spot around Bay City? Tell us in the comments below!
You might also like...