Royale Parc Hotel Tagaytay: A Beautifully Rebuilt Property for Modern Travelers
Planning on a mini-vacation to Tagaytay soon? You might want to check out Royale Parc Hotel Tagaytay, the newest hotel in the area.
Royale Parc Hotel boasts quality accommodation in a laid back, tranquil setting, making it perfect for those who are looking for a little breather not too far away from the city. It's very accessible to both private and public transport since it is just beside the main highway of Tagaytay.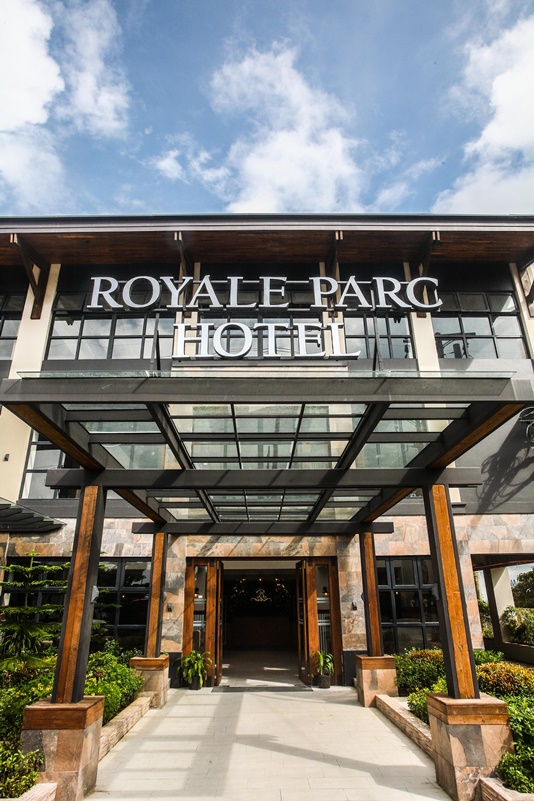 Royale Parc Hotel is an old property that has been rebuilt beautifully, which gives a certain feeling of sentimentality attached to it. Its engineers and architects made sure to merge the nostalgic elements of the old structure and the functionality for today's modern travelers.
"Guests who will enter Royale Parc Hotel Tagaytay will immediately feel the warmth and hospitality of our place. It is the start of a journey to tranquility, where time stands still and where the stress of life and work are left behind the door," Royale Parc Hotel's Corporate General Manager Nilda Diaz Serrano said.
Staying true to its vibe, one may notice the beautiful mixture of warm tones of wood and the fine lines of steel in the lobby.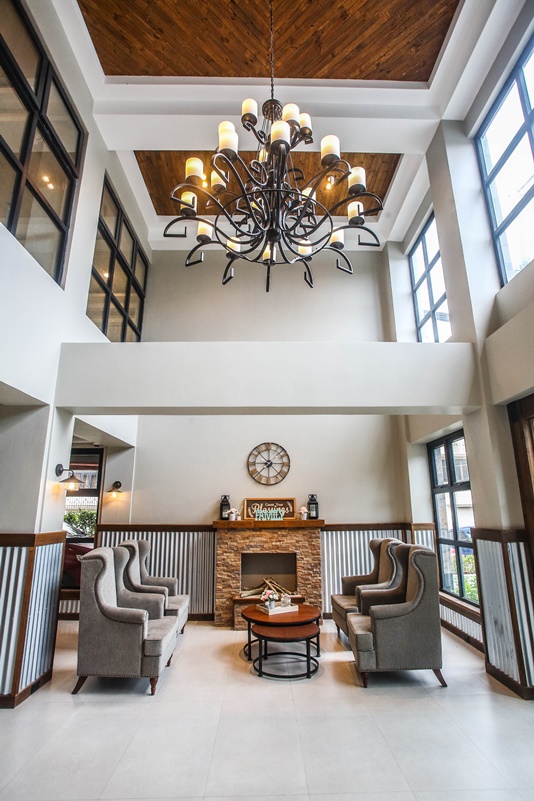 This theme carries on in the entirety of Royale Parc's 44 rooms. No two rooms look the same as each has a unique design and style, making it a treat of itself.
Also read: One Day Guide to Tagaytay City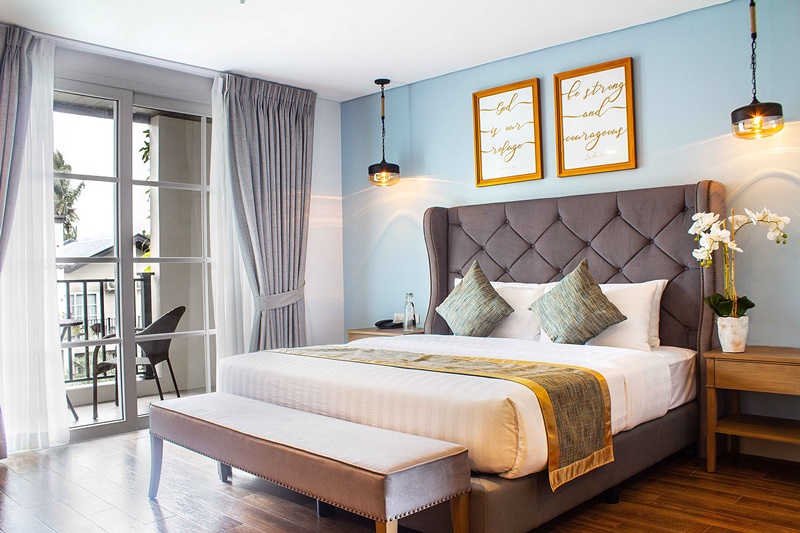 "We guarantee not only a peaceful stay but also a very restful experience for the entire family. The rooms are spacious and modern yet there are design elements that make it warm and cozy," Serrano added.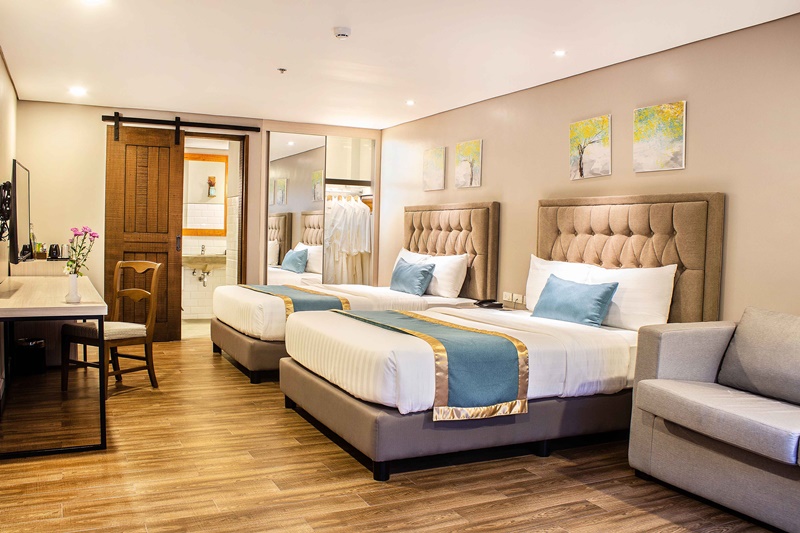 Further, Royale Parc Hotel has an outdoor jacuzzi and a massive pool, which can accommodate more than a hundred people. 
In case you're looking for an elegant venue for your upcoming event, Royale Parc Hotel also has four function rooms and a ballroom that overlooks the panoramic views of the Taal Lake.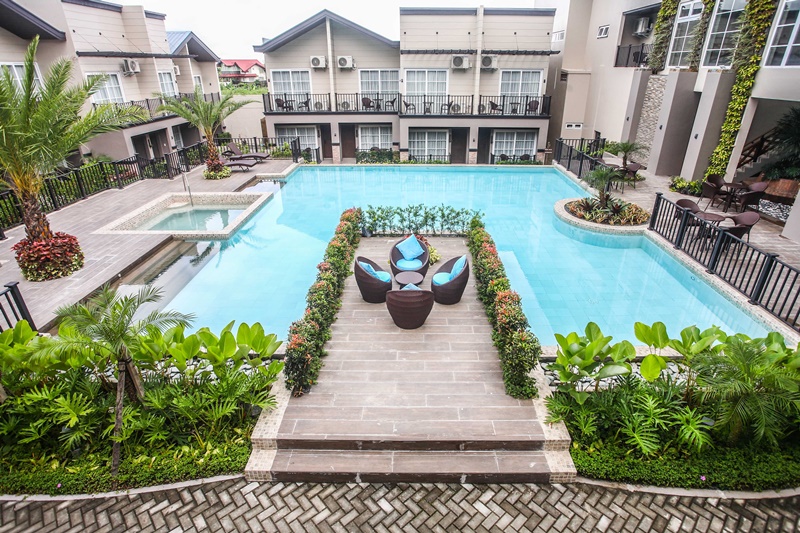 Food is never to be forgotten, of course. Royale Parc Hotel houses Dekada, its in-house restaurant serving heirloom recipes that make it very apt for the ambiance of the hotel. Each dish has a story about past heroes' conquest and bravery.

Aside from the facilities, the hotel's management contributes to its overall quality. The whole staff will up guests' Tagaytay experience by serving them with a smile and recommending activities that they can do within the vicinity.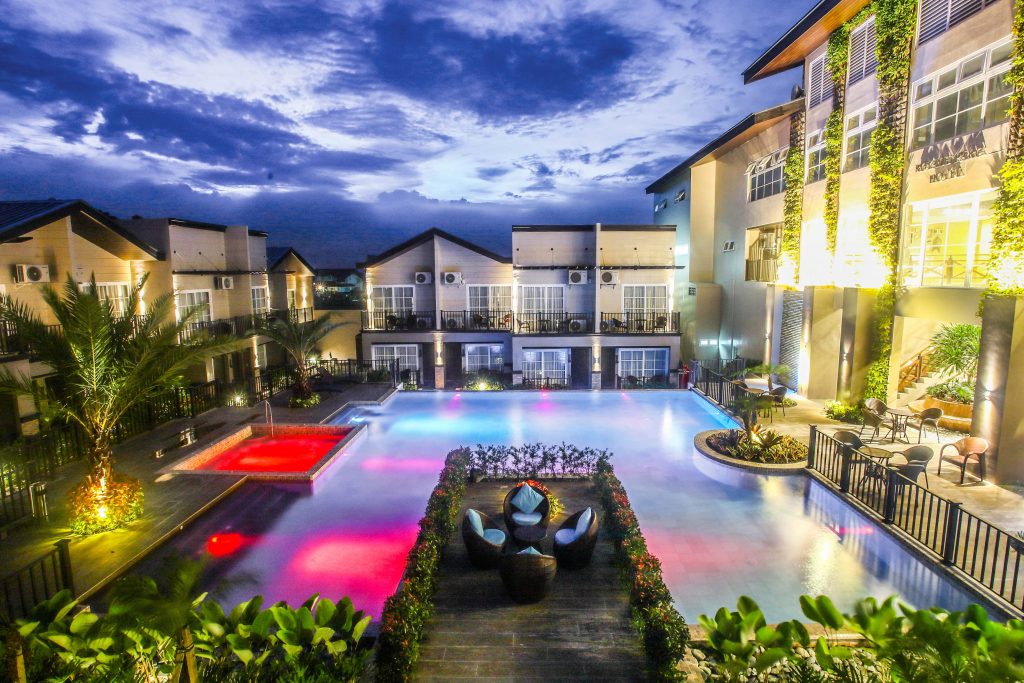 Your premium accommodation is just a few hours drive from the Metro—find it at Royale Parc Hotel Tagaytay!
Details
Address: Emilio Aguinaldo Highway, Silang Junction West, Tagaytay City
Contact: 0923-088-9055/ 02-984-1297 / 046-402-198
Email: sales.royaleparctagaytay@gmail.com
Facebook: facebook.com/royaleparchoteltagaytay
---
Source: Royale Parc Hotel Tagaytay's official press release
Images courtesy of Royale Parc Hotel Tagaytay