Sky Ranch in Tagaytay: Experience Fun, Thrill and Excitement in the Chilly City
Updated as of December 5, 2019
Since its opening in 2013, Sky Ranch has been one of Tagaytay's go-to spots with over 30 attractions and rides – there will surely something for everyone.
The theme park has everything from family and kiddie rides to thrill rides. However, Sky Ranch's highlight would have to be Sky Eye.
Sky Eye is the park's Ferris wheel that takes thrill-seekers 63 meters above the ground where they can catch a picturesque view of the park and the majestic Taal Volcano.
Sky Ranch's Sky Eye Ferris Wheel
While Sky Eye boasts an amazing view of Taal Volcano during the day, the ride becomes an attraction of its own during nighttime as it becomes illuminated in multi-colored lights that provide a stunning background for your photos in the park at night!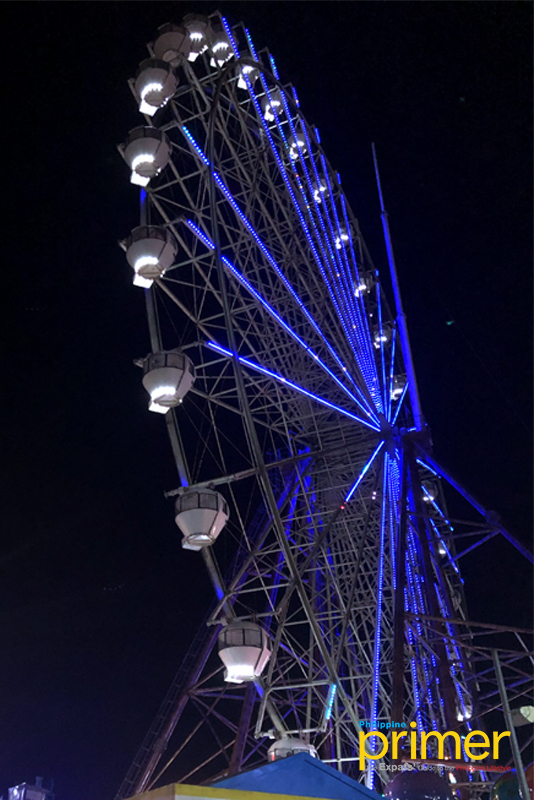 Apart from Sky Eye, Sky Ranch also has its Carousel which is a beautiful attraction that everyone can enjoy. The ride is especially beautiful during the evening when the lights are turned on and the carousel looks as if it is ready to take its guests on a whimsical journey.
The Carousel
There are also rides and attractions for little kids that can be found near the park's entrance. These kiddie attractions include inflatables and animal carts among others. There are also game consoles and a 4D simulator that park visitors can try out.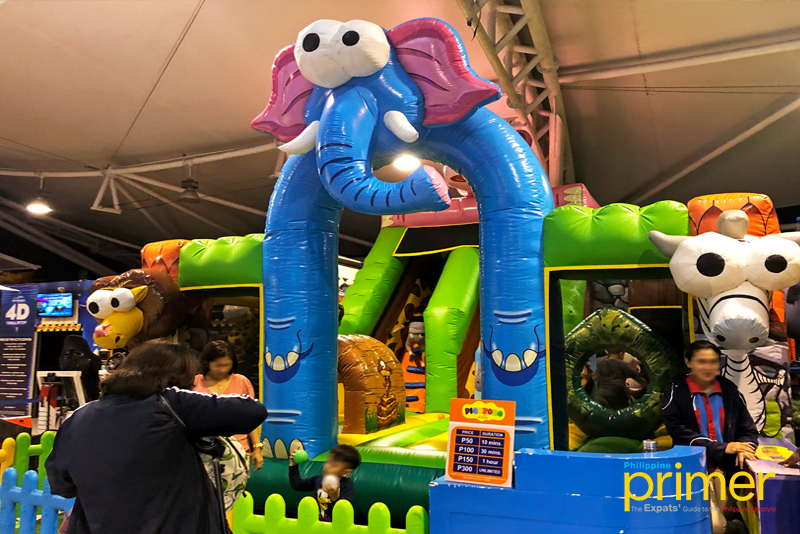 It is important to note that the admission fee to the park is separate from the ticket fees to the rides and attractions in the park.
There are also a few souvenir stalls inside the park where you can get your Tagaytay souvenirs from. A stop to these shops will make shopping easier as you don't have to look for souvenir shops outside when you're already inside the park.
Food outlets are also available inside and outside of the park where you can grab a bite to eat after a long day of fun and excitement.
In all, you can expect a trip to Sky Ranch to be an adventure all on its own! It's definitely a spot that you should consider check out when you visit Tagaytay!
How to get here
Sky Ranch is located along the Tagaytay-Nasugbu Highway, approximately 10 minutes away from Olivarez Plaza, Emilio Aguinaldo Highway.

By car: From Olivarez Plaza, head south towards the Tagaytay Rotonda and continue onto the Tagaytay-Nasugbu Highway. Turn right onto Mahogany Avenue then continue onto the Tagaytay-Nasugbu Highway. Continue along this road. Along the way, you'll pass by Ribchon, Mushroomburger and Casino Filipino. Sky Ranch is on the right side of the road.
Details
Address: Nasugbu Via Tuy Rd., Brgy. Kaybagal South, Tagaytay City
Contact Information: 02-8862-7704 (Metro Manila office)
Operating Hours: 10 am to 10 pm (Mon to Fri); 8 am to 10 pm (Sat to Sun, Holidays)
Facebook: facebook.com/SkyRanchPHL
Website: skyranch.com.ph
---
A version of this appeared in Philippine Primer Japanese and English September 2017 and December 2019 issues.