8 Historical Places in PH You Should Not Miss
History has always been a good reason to travel, and the Philippines has its fair share of places steeped in it. From places that have hardly changed over the centuries to structures that have stood the test of time, here's a list of historical places in the Philippines that you should visit:
Intramuros, Manila

MANILA CATHEDRAL. Intramuros is also home to the Manila Cathedral./IMAGE Andronico del Rosario

Manila's famed walled city has been (and will always be) a part of any history buff's itinerary whenever they visit the Philippines. Some of its streets and buildings may have been modernized as needed, but it has retained what makes it stand out: the walls that still house some of the oldest buildings in the country.
Also read: Philippine Primer's Intramuros Feature
Make sure you visit Fort Santiago, Baluarte de San Diego, and San Agustin Church, known as the country's oldest church. Also, don't bother bringing a ride to Intramuros. The walled city is the best explored on foot or on a calesa (horse-drawn carriage).
If you're in the area, don't miss your chance to visit Rizal Shrine or walk through Escolta, known as the "Queen of the Streets." Escolta used to be what Makati is today (sans the traffic, of course).
Vigan, Ilocos Sur

CALLE CRISOLOGO. Cobblestone streets still exist in Vigan./IMAGE Philippine Primer
If Manila has Intramuros, then Vigan is the North's answer to historic sites. A UNESCO World Heritage City, Vigan is one of the few Spanish-era cities that has been, and is still being, actively preserved to retain its historic beauty. The "buildings" you will see in Vigan are actually ancestral houses, with restorations done under strict rules imposed by the local and national government.
Also read: Travel back in time to the historic city of Vigan, Ilocus Sur
Calle Crisologo is the one street that Vigan is famous for, so make sure that's on your list. However, there are still other places to see in this historic city: Bantay Church Bell Tower, Ilocos Region Museum Complex, and Crisologo Museum being some of them. Make sure you get your fill of empanada!
Cebu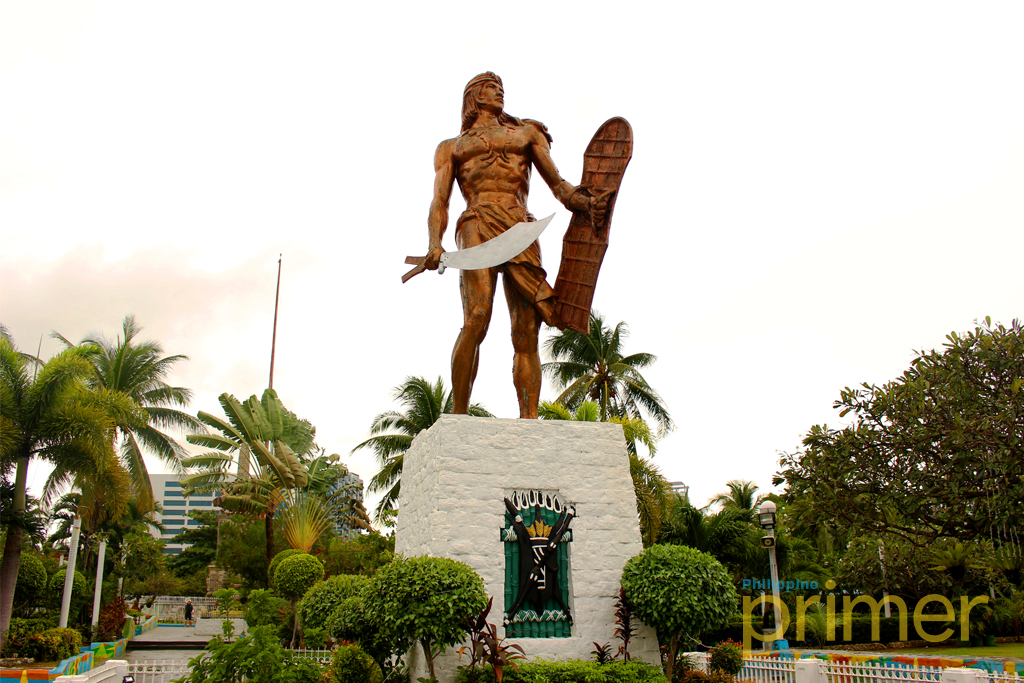 IMAGE Philippine Primer
The islands in Visayas were the first to be occupied by Spain via Ferdinand Magellan. Cebu, in particular, is steeped in history as it was the country's capital during the early years of the Spanish colonization. Mactan Island is one of the first islands to be conquered by Magellan and was rumored to be laid to rest thanks to one of Lapu Lapu's men.
Also read: Inside Cebu: The Queen City of the South
Cebu, however, is more than just Magellan and Lapu Lapu. Fort San Pedro in Cebu City is the country's first and oldest fort. It was commissioned by none other than Miguel Lopez de Legazpi, the country's first governor-general under the flag of Spain. It has both defended the Spaniards and helped Cebuanos learn (barracks were turned into schools) and survive World War II (it served as an emergency hospital in 1945).
As a hub for all of Visayas, Cebu is also a great home base for those who want to explore other historical places in Visayas, including Bohol's Blood Compact Shrine and the McArthur Landing Memorial National Park in Leyte.
Corregidor Island
SILENT. The Mile Long barracks  in Corregidor no longer houses the military./IMAGE Philippine Primer
Speaking of World War II, nothing shows what the war did to the country much like Corregidor Island. Located about 48 kilometers west of Manila, its position in Manila Bay was perfect for Allied forces to hold their ground against the Japanese, though they did surrender nearly four weeks after the fall of Bataan.
Today, Corregidor's gun turrets are silent; its buildings, structures, and tunnels lie in ruins. But the island still stands as a testament to the courage of those who fought in the war on both sides. Sun Cruises is the most convenient way of getting to the island as they have been ferrying people to and from Corregidor since 1998.
Calamba, Laguna
The hometown of Dr. Jose Rizal, Calamba's claim to historical fame is the Rizal Shrine, the replica of the house where Jose Rizal was born on June 19, 1861. It houses a sizable collection of Rizal memorabilia, a hologram of Rizal reading a letter addressed to his good friend, Dr. Ferdinand Blumentritt, and other interactive booths and terminals telling you more about Rizal.
It also sits next to where Rizal was baptized: Calamba Church, and makes a good base camp to explore the rest of the province of Laguna, including the place where Rizal spent most of his formative years: the Alberto House, his mother's ancestral home.
Dapitan, Zamboanga del Norte
If Calamba is known as Rizal's hometown, then you can call Dapitan as the last town that he truly lived in. Known as the Shrine City of the Philippines, it houses the Rizal Shrine National Park. It's also where Rizal spent his last remaining years in exile after his trip in Europe.
The national park in Brgy. Talisay is housed in an estate that Rizal once owned. It sits at the foot of a hill and has several structures, all of which house memorabilia of Dr. Jose Rizal. Dapitan also has other shrines dedicated to Rizal, including one of him landing on the shores of Dapitan accompanied by guardia civil.
Baler, Aurora
Most people know Baler, Aurora as a hotbed for surfing. Some know Baler as the birthplace of Manuel Luis Quezon, the country's second president, and his wife, Doña Aurora Aragon Quezon. What most people don't know is that there is a place within town that holds a significant place in history that dates back to before Quezon became president.
Baler Church, located in front of the municipal hall, is the site of the Siege of Baler. The siege was a battle that took place between Spanish forces holed up in the church and Filipino forces who wanted to convince the Spaniards to surrender as their main force was already planning to leave the Philippines.
Kawit, Cavite
This one should resonate well with Filipinos as well as those versed in Philippine History. Kawit, Cavite is the site where the country was first declared free of Spanish rule; specifically, it was done in the ancestral home of General Emilio Aguinaldo, the country's first president.
The Spanish-inspired house is also one of the tallest structures in the municipality. The tower gives anyone who dares make the climb a 360-degree view of the entire town. It was used by Aguinaldo to keep track of Spanish forces who dared to set foot in Kawit.
---
Written by Andronico Del Rosario
You might also like...