Hiwang Native House Inn & Viewdeck in Banaue Gives a Glimpse of Ifugao Ancient Living
People who visit Banaue often look for villages to visit for two reasons: one is to interact with the natives, while the other is to experience living in a house that the natives used to live in. One of the best places to experience this within Banaue is the Hiwang Native House Inn & Viewdeck.


Hiwang Native House Inn has been around for at least 50 years. Since May 2019, they now have a total of 10 authentic Bare or native houses that they rent out to guests plus two (2) Ifugao native house museums. Each Bare can hold up to four (4) guests for only Php 1,800 per night. 
Bare or Ifugao native house
These Bare may look new, but they are as authentic as you can possibly get. These houses have stood for a minimum of 200 years, and have only been kept in pristine condition thanks to the efforts of its keepers and helpers. 
Each Bare is a virtual view deck on its own: it is placed higher than any of the lodgings you can find in Poblacion, Banaue, giving Hiwang the best views of the Banaue and Hapao Rice Terraces. There's no need to worry about electricity in your room, as each Bare has its own socket.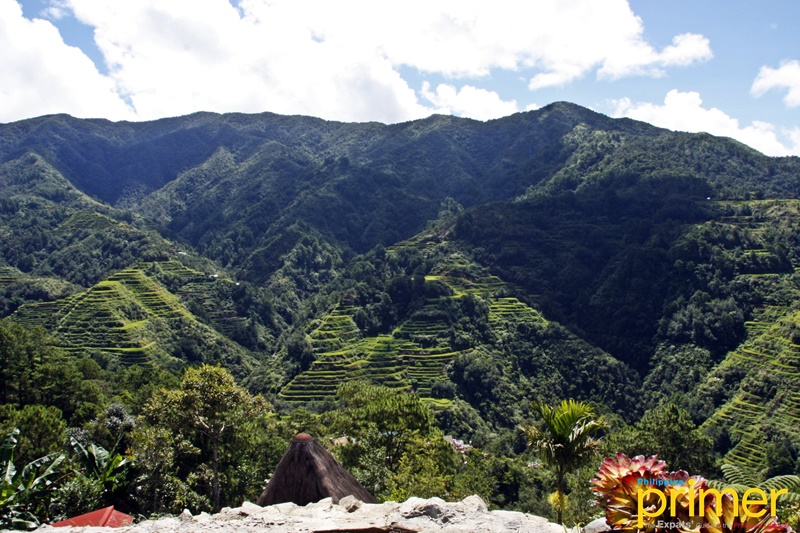 A view from Hiwang Native House Inn & Viewdeck
As with the old days, there are no private bathrooms inside each Bare, but you can use the bathrooms that are located just outside each one. These are equipped with hot and cold showers.
Hiwang Native House Inn also has an antique collection that you will have a hard time finding elsewhere. The collection includes several things that the native Ifugao used, including wood carvings, an anvil for metalwork, and skulls either found or killed by the Ifugao during World War II.
Skulls, as well as wood-carved idols and tools used at home, can be found in their antique collection.
Hiwang Native House Inn is a bit of a way's away from the main town of Banaue, but it is definitely worth the trip.
Tip: Hungry for a meal at your Bare? Hiwang's native houses have their own dining table set-up right below each house, much like how the natives did in the old days. There's also a place for you to have a bonfire and cook your food, though you will need to buy your food at the market. The bonfire can be set up for only Php 120. An on-site food menu is also available. 
How to get here
Hiwang Native House Inn & Viewdeck provides a free shuttle pick-up for its guests at Banaue Town Center upon your arrival at Coda Lines Bus or Ohayami Bus Transportation.
Details
Address: Hiwang, Brgy. Gowang, Banaue, Ifugao
Check-in: 7:30 a.m. / Check-out: 8:30 a.m.
Contact: 0921-642-8704 / 0927-753-8668 / 0926-434-3030 / 0926-844-4508
Facebook: www.facebook.com/Hiwangnativehouseinn
---
A version of this appeared in Philippine Primer Japanese and English (Vol. 40) magazines. 
Written by Chin Sanigan
General Information
You might also like...