Burnham Park in Baguio City: Most Welcoming Place in the City
Updated: July 25, 2018
Burnham Park is probably the most welcoming place in Baguio, a place where different types of people go to relax, have fun, and bond with friends—recreation at no cost. It was designed in the early 1900s by an American architect, Daniel Burnham, whom it was named after. Thanks to his brilliant city planning, residents and visitors of Baguio have since enjoyed a potpourri of activities in this 32-hectare public park.
The most prominent feature of Burnham Park is the man-made lake called Burnham Lagoon, where colorful rowboats with various designs can be rented. The lake is bordered by flower-and-tree-lined pathways where people take a leisurely walk with the everpresent view of the lake.
Near the lake, another famous activity for families and children is biking. Chopper bikes (two-seater) and go-karts can be rented for Php 75/30 minutes and Php 50/30 minutes, respectively. These are the most common types of bike you can find, but some stalls also have two-wheels and bikes with sidecars.
Other recreational areas at Burnham Park include a soccer field, a skating rink, a rose garden, an orchidarium, a children's playground, a picnic grove, and more. There are also small eateries and local vendors of souvenirs around the park.
Burnham Park is a walking distance to practically everything—hotels, good restaurants, museums, schools, banks, the city public market, Session Road, and other shops. It is also a good jump-off point if you're going to other tourist attractions; there are many jeepneys and taxis passing here.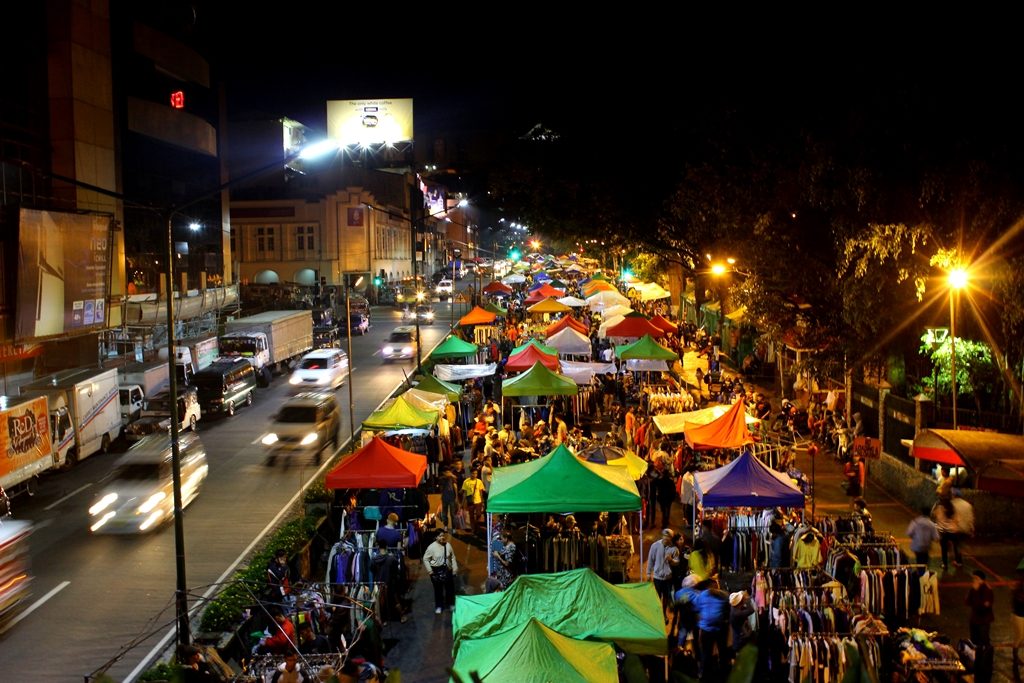 IMAGE Jude P. Pudlao
At night, on the northeastern side of the park, Harrison Road becomes a bustling shopping destination, called Baguio Night Market, where you can shop for very cheap secondhand items.
---
Written by Rei Leaño