Pagsanjan in Laguna: Best Nature Escapade in the South
Updated as of September 25, 2018
Feel the thrill of the great outdoors throughout your body.
Been wanting to get the feel of rushing waters cascading magnificently on and around you? Experience nothing less than that at the Pagsanjan Riverview Resort. From here, a one-and-a-half hour boat ride tour takes you to the world-famous Pagsanjan Falls where you can enjoy the beauty of the breathtaking waterfall while being surrounded by lush green scenery.
Boatman ably manning the boat with their limbs
Feel the excitement as the boat rocks like a fun amusement ride. You can also ride a bamboo raft that takes you right below the waterfall for a closer look and feel of the stunning waters.
People enjoying the tour experience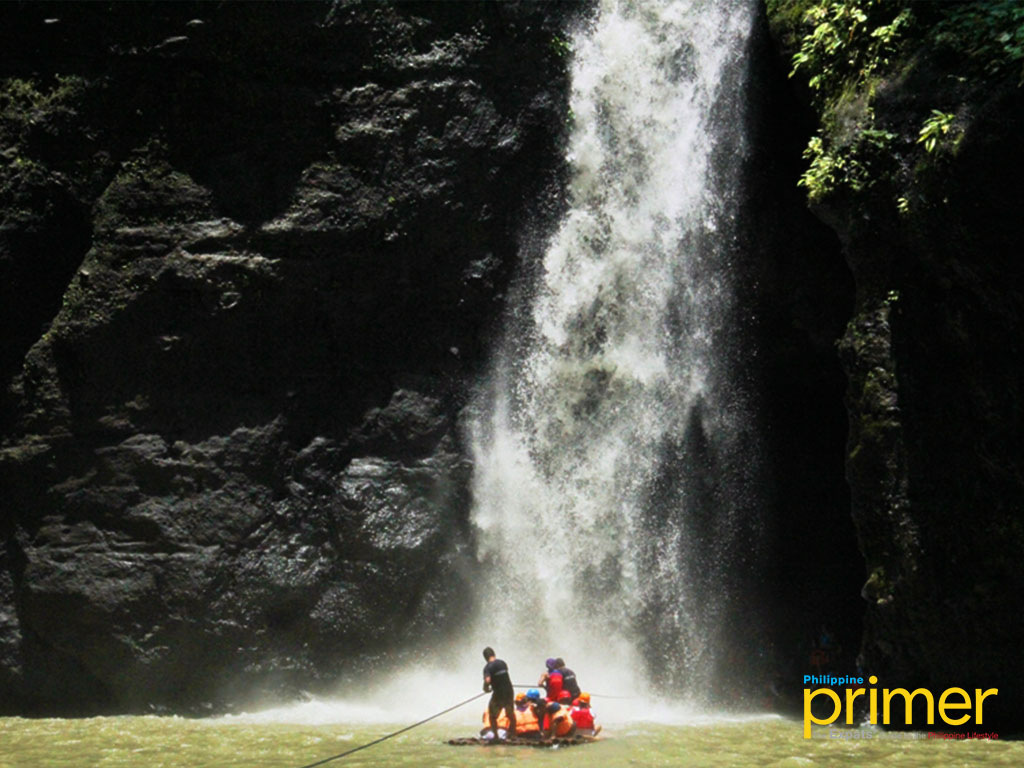 Heading to Pagsanjan Falls on a bamboo raft
While the ride is all fun and exciting, don't forget to keep yourself safe at all times. If riding during the summer, protect yourself against the heat by bringing drinking water and wearing cool clothes. And during the boat ride, keep your arms inside the boat to avoid touching the rock formations or getting caught between the rocks and the boat. And then welcome all that the scenic spot brings to you as you behold it – serenity, beauty, adventure, a memorable experience!
Standard rates cost up to P1250-P1500, raft rides cost extra P90, boat rides sums up to around P250 and above.
Where: Brgy. Tibatib, Pagsanjan, Luzon 4013, Philippines
Operating hours: 8:00am – 3:00pm
Also read: Pagsanjan Falls in Laguna