KL Serviced Residences in Legaspi Village: Your Quick Staycation Getaway in the Metro
Updated as of December 6, 2019
If you are planning for a staycation with a special someone or family for the holidays or just want to take a day off from a busy work schedule, better put KL Serviced Residences in your plan list because they have just the right exclusive offer for guests!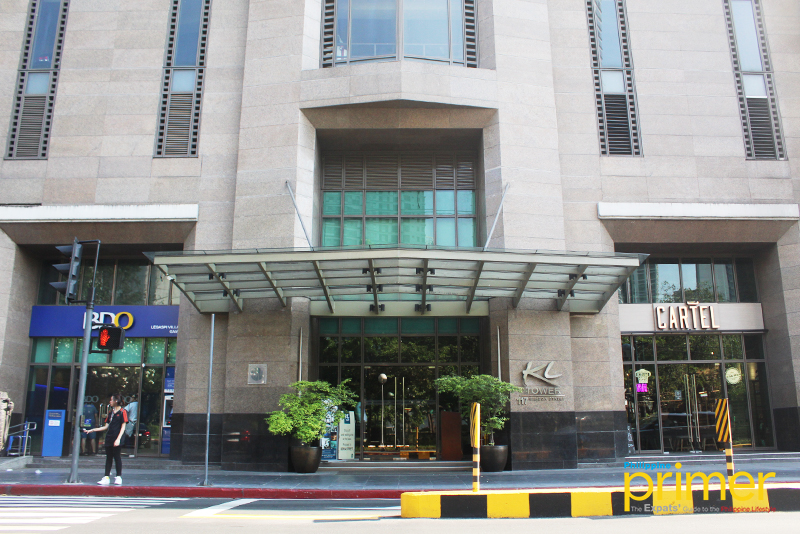 KL Serviced Residences is a residential tower managed by Hospitality Innovators, Inc. It is situated in the midst of the lush neighborhood of Legaspi Village, Makati City near known landmarks such as Greenbelt mall, Legaspi Active Park, Washington SyCip Park, and many more.
This residential hotel caters primarily to corporate travelers and tourists, providing guests a comfortable and homey stay in the middle of the city.
KL Serviced Residences features 8 types of rooms practically designed for urban goers with earth tone palettes and modern geometric patterns, but are still cozy enough to suit their guests' style.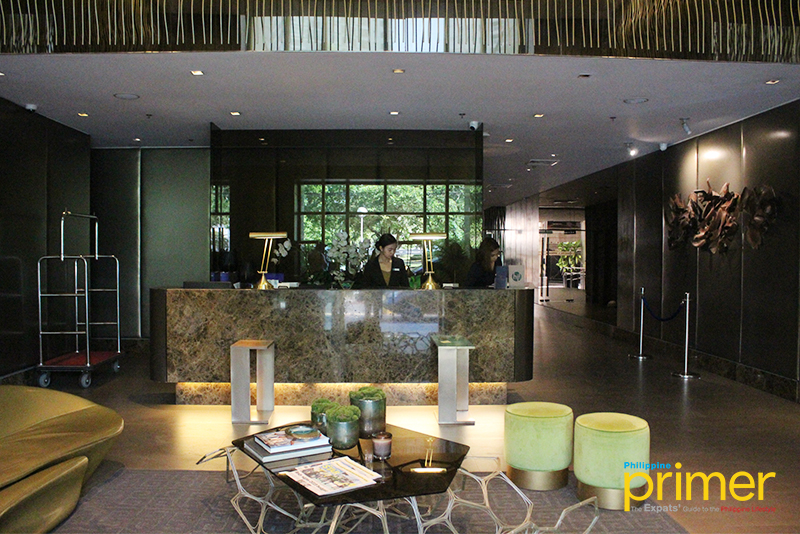 One of their suites is the Studio Premier (Php 2,900). This is a 40 square meter room equipped with a kitchen and dining area, one bathroom, and a working desk. Guests can even choose from the Queen or Twin Beds, and rooms with a connecting door.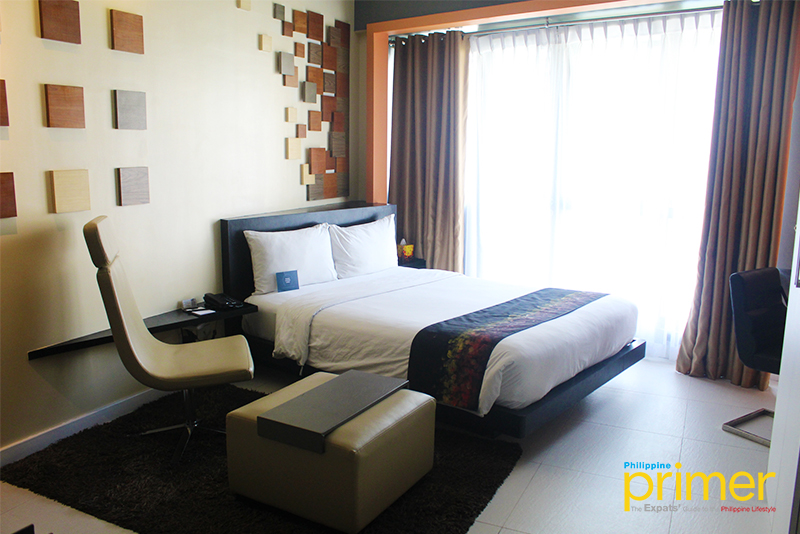 Studio Premier suite (Php 2,900)
For a much bigger space, you may want to choose their Studio Executive suite (Php 3,300), a fully furnished room complete with a kitchen, dining area, small living room, and a working desk.
The 45 square meter area is divided into two, separating the bedroom from the living room with a sliding door.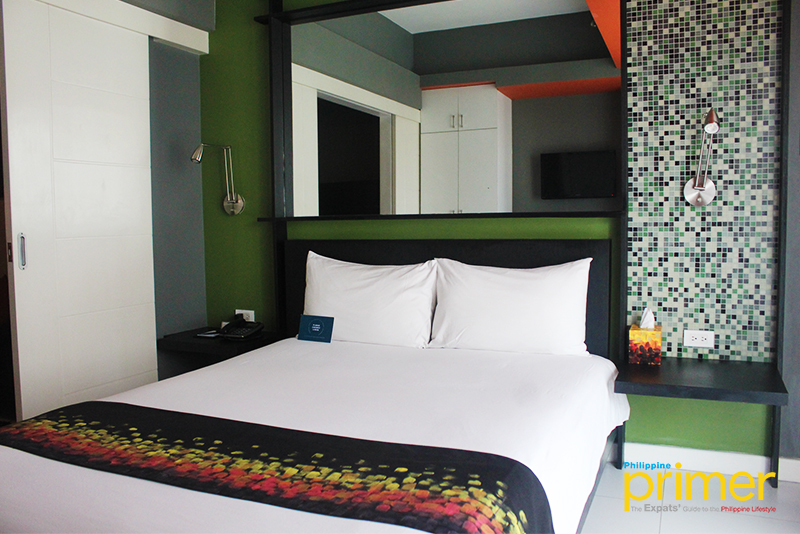 Studio Executive suite (Php 3,300)
Studio Executive suite has a fully furnished kitchen and dining area
For travelers who prefer a hip and cozy stay in the metro, you need to check out their One Bedroom Loft (Php 5,300).
One-Bedroom Loft (Php 5,300)
This trendy two-floor room features a spacious living area, a kitchen and dining table, 2 bathrooms, plus a second floor where the queen-sized bed is located. You will also love the high-ceiling feature that brightens up the whole suite.
The queen-sized bed is on the second floor of the loft
One thing that KL Serviced Residences boast to its guests is they are dedicated to supporting the zero-plastic waste initiative by not using water in plastic bottles anymore. Instead, they provide each room with a complimentary Hiidrate purified water in glass bottles.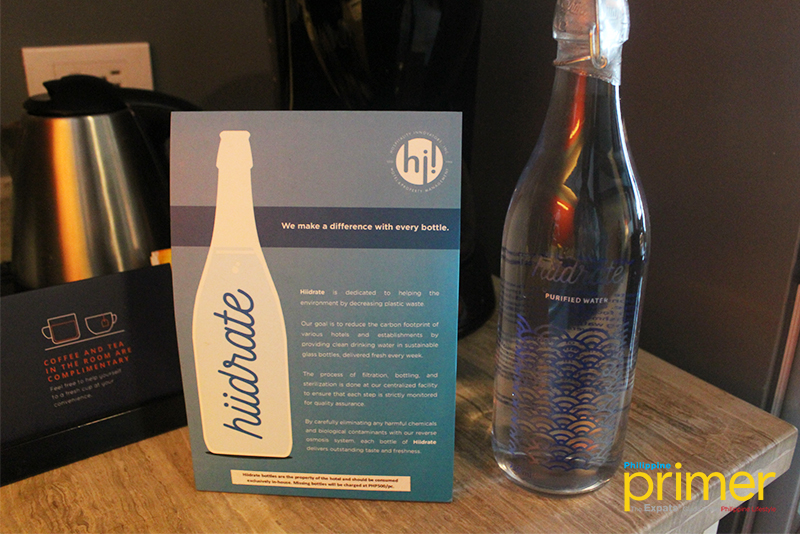 KL Serviced Residences provides a bottle of purified water in every room
Some of the facilities that guests should look out for is their indoor swimming pool which has an overlooking view of the city landscape. You may also want to try their sauna rooms and gym facility to sweat out the stress in your body.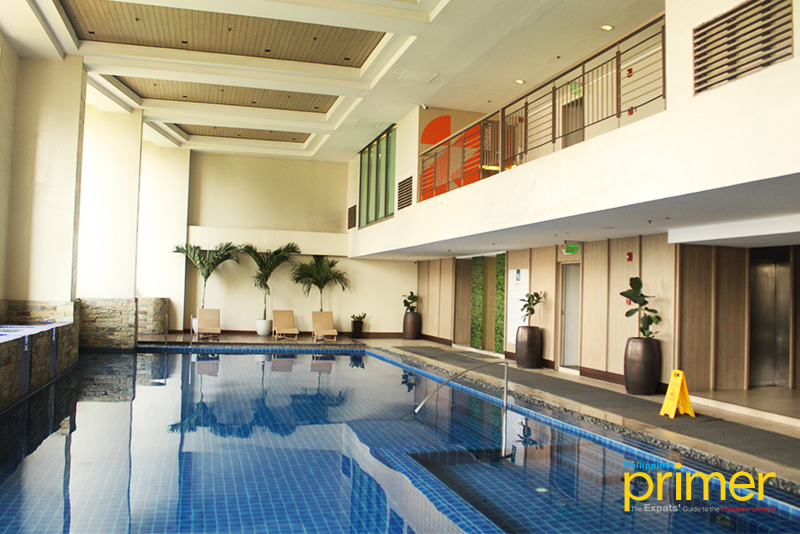 KL Serviced Residences' indoor swimming pool
If you do not want to plunge into the pool, KL Serviced Residences has a newly renovated KL Yard just beside the pool where guests can relax while sipping a cold drink in this hot weather.
The KL Yard
How to get here
From Greenbelt 4, you can walk along Makati Ave. going to Esperanza St. turn right along Paseo de Roxas. If you see the Asian Institute of Management, you're on the right track. Reach Greenbelt 1 and walk along Gamboa St. until you reach KL Serviced Residences on your left.
General information
Address: 117 Gamboa St., Legaspi Village, Makati City
Contact: 02-8845-0084
Email: reservations@kltower.ph
Website: kltower.ph
Facebook: facebook.com/KLServicedResidences
Instagram: instagram.com/klservicedresidences