Get Ready to Go Green at Pinoy Otaku Festival 2023: Shizen
Get ready, otaku enthusiasts! The much-awaited Pinoy Otaku Festival is back and better than ever! This three-day event, which will take place from May 19-21, 2023, at Robinsons Novaliches, promises to be a haven for all anime, manga, and cosplay lovers.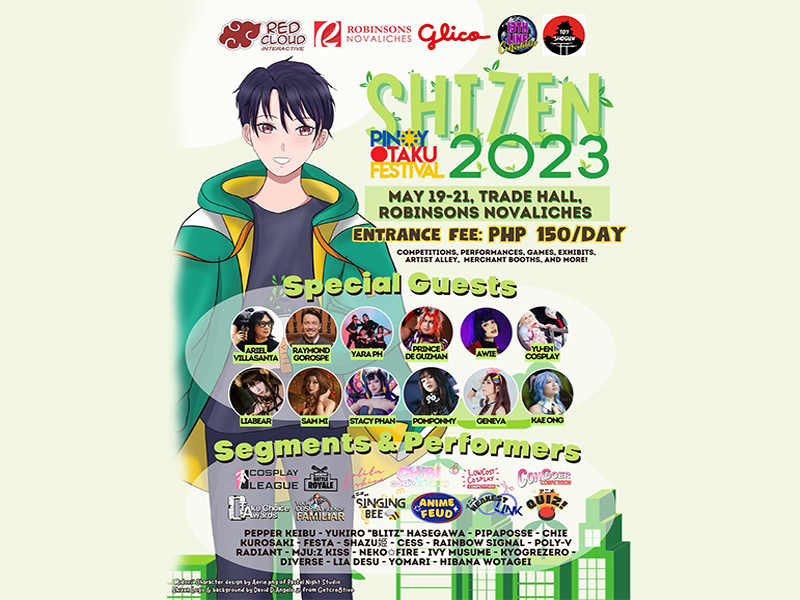 IMAGE from Pinoy Otaku Festival – ピノイオタクフェスティバル Facebook page
Pinoy Otaku Festival (POF) 2023: Shizen will feature a wide range of activities that are sure to cater to every otaku's interests. Attendees can look forward to exciting performances, games, raffles and many more. One of the highlights of the event is the cosplay competition, where participants can showcase their amazing costumes and portray their favorite characters.
The festival will also showcase various exhibitors and vendors, offering merchandise from some of the most popular anime and manga titles. Fans can browse through a wide array of items, including figures, pins, shirts, keychains, and many more.
POF 2023: Shizen will also feature a mouth-watering selection of food exhibitors, including one of the most popular brands in Japan – Glico!
Glico is known for their delicious snacks, such as Pocky and Pretz, that have become favorites among anime fans worldwide. At the festival, Glico will be showcasing itsmost popular products, which attendees can purchase and savor. Whether you're craving something sweet or savory, Glico has got you covered!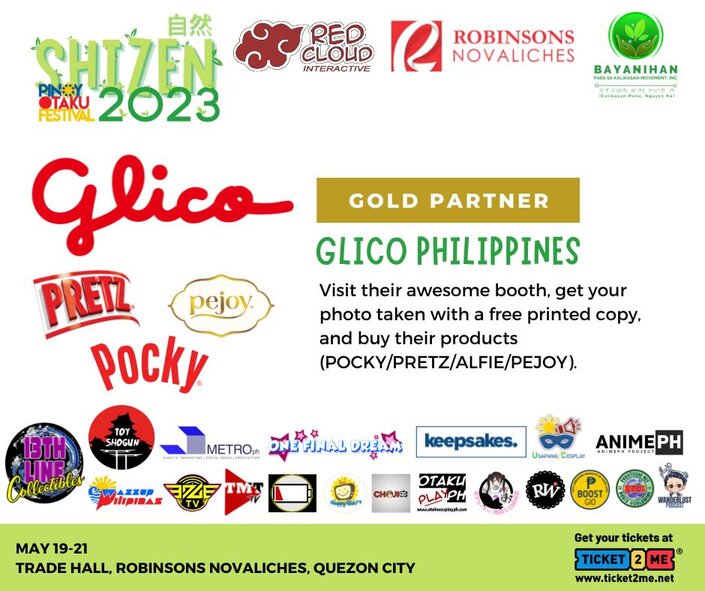 IMAGE from Pinoy Otaku Festival – ピノイオタクフェスティバル Facebook page
Aside from the exciting activities and merchandise, this event will also feature special guests, including up-and-coming cosplayers and artists. Attendees will have the opportunity to meet and greet their favorite personalities and interact with them.
Moreover, the festival will also include live performances by some of the best J-Pop and anime cover bands in the country. Fans can sing along to their favorite anime songs and immerse themselves in the lively atmosphere.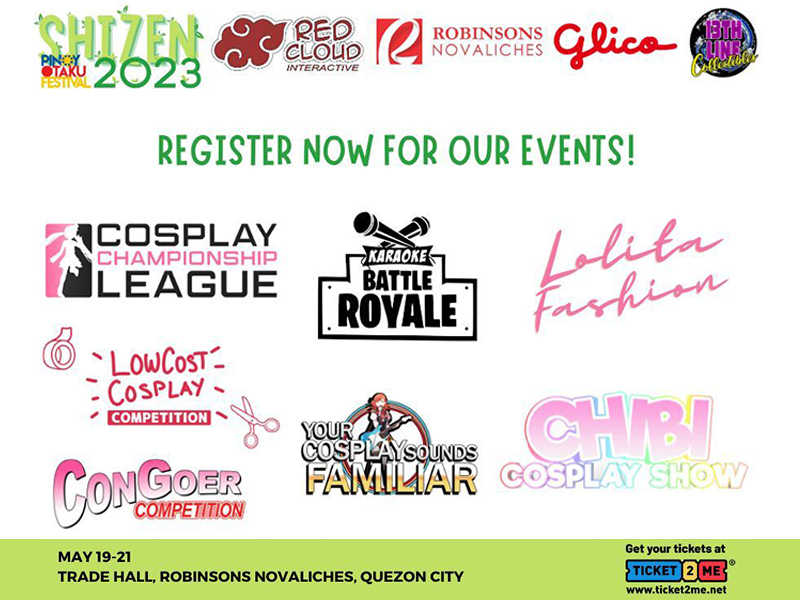 IMAGE from Pinoy Otaku Festival – ピノイオタクフェスティバル Facebook page
With all these exciting activities in store, POF 2023: Shizen is the perfect event for anime enthusiasts to come together and celebrate their love for anime and manga. Don't miss out on this opportunity to have a fun and unforgettable experience with fellow otakus. Mark your calendars and get ready to immerse yourself in the world of anime!
Tickets are only Php150 per day and will be available onsite. Before the event, you can also get yours as well as VIP Passes by clicking on these links: General Admission and 3-Day Pass (Php 150/day) and VIP PASS (Php 1,500 limited to 100 tickets only).
Part of the proceeds will go to Bayanihan Para sa Kalikasan Movement Inc., a non-profit environmental organization that advocates for the conservation and protection of the country's natural resources. The organization's mission is to promote environmental awareness and sustainable development through various initiatives such as reforestation, leadership training, environmental camps, and community-based programs.
For more details, visit Red Cloud Interactive's website.