Exquisite Art and Antiques to be Auctioned Online at Leon Exchange Online Auction 16
Leon Gallery continues to hold auctions in its digital platforms with its Leon Exchange Online Auction 16 set at 11 a.m. from July 18 to 19, 2020. The leading auction house features various pieces in its catalog, from celebrated paintings and unique sculptures to antique furniture, silver pieces, and important maps. All bidding will be purely online at leonexchange.com.
Vibrant works of Filipino women artists such as Lydia Velasco and Norma Belleza are notable highlights in the catalog. They are known for depicting women figures as main subjects, celebrating womanhood in vivid colors and expressive features.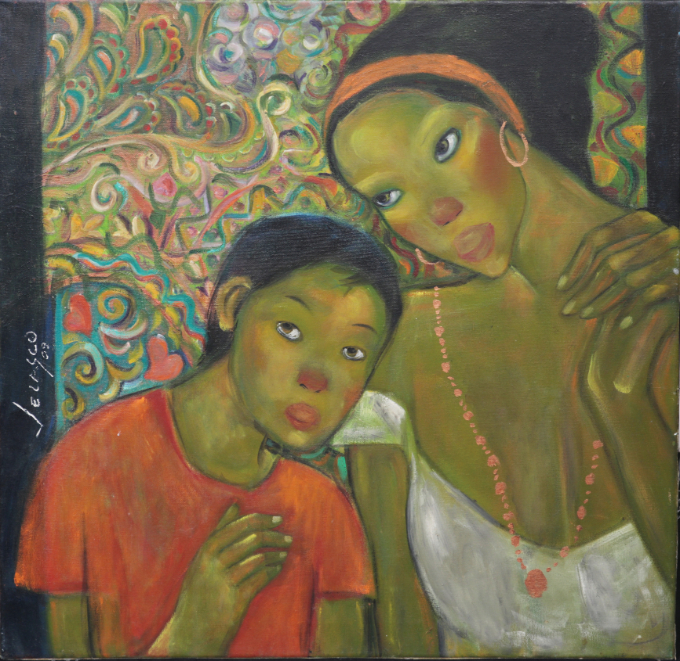 Lydia Velasco, Nimfa
Cesar Buenaventura's romantic Philippine countryside and landscape paintings are featured. Also included are picturesque depictions of places abroad by Cebuano artist Romulo Galicano with his refined impressionistic style.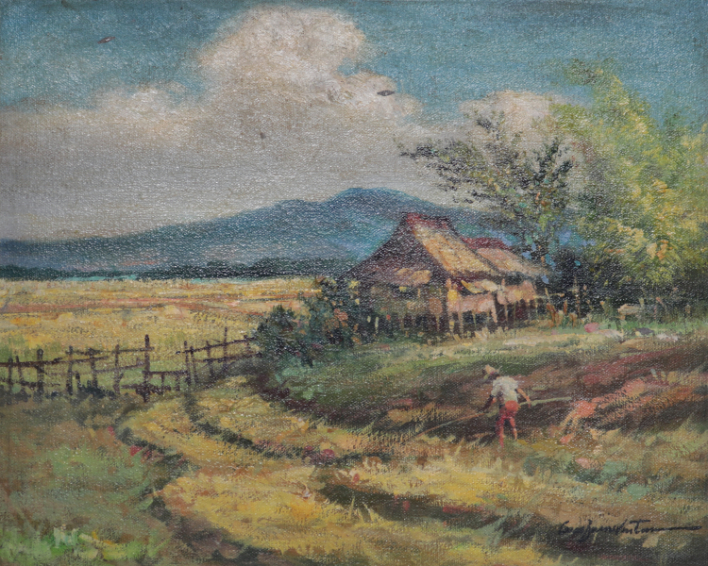 Cesar Buenaventura, Barrio Scene
The highlighted nude drawing of National Artist Cesar Legaspi was a special gift to the present owner from the esteemed Doreen and Wili Fernandez. Capturing the indigenous spirit, Galo B. Ocampo's Mindanao Dance shows his signature Cubist and muralist techniques.
Captivating portraits in which timeless beauty is captured are also included in the online auction: Master portraitist and National Artist Fernando Amorsolo's Portrait of a Woman in a Terno and Study of a Mother and Child as well as Oscar Zalameda's Portrait of a Lady.
The Post-Cubist style and dynamic color palette of Macario Vitalis show in his 1953 piece Woman with Guitar. His charcoal sketch of Arles Piazza in France is an added highlight in the catalog.
Visual artist Marcel Antonio's featured contemporary works are rich in narrative elements. On-the-rise Ronson Culibrina presents a refreshing and timely interpretation of Amorsolo's woman figure carrying a pot with his appropriation piece Woman with Pot (after Fernando Amorsolo).
The contemporary sculptures of Ronald Ventura, part of his Zoomanities Series, are must-haves. Another engaging sculpture is Lynyrd Paras and Yeo Kaa's collaborative piece titled Self.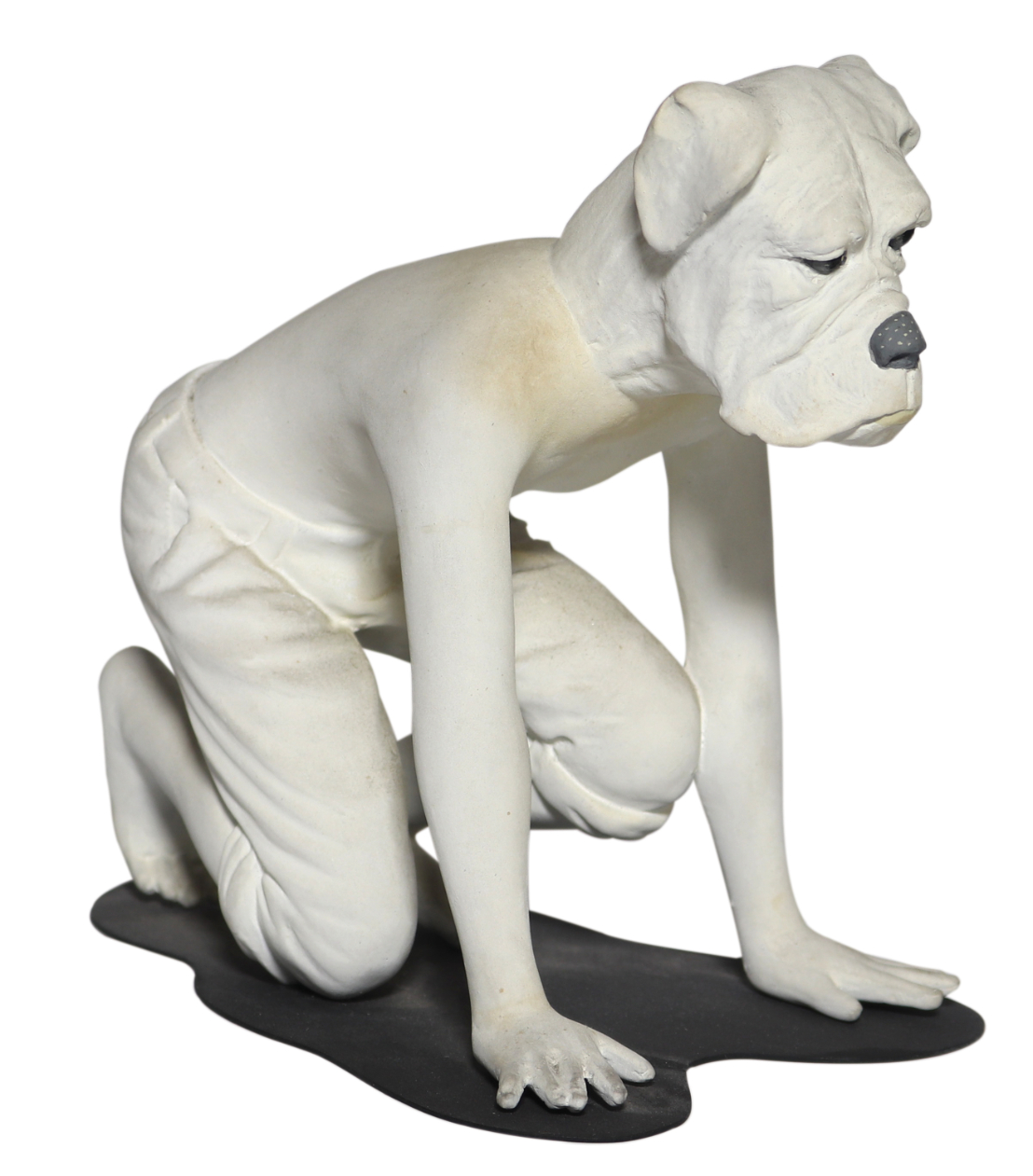 Ronald Ventura, Zoomanities Series (Unique Edition)
Wood furniture is placed at center stage. Innovative Filipino master furniture maker Benji Reyes's cabinets from his Siklat collection and a pair of sillones by revered craftsman Osmundo "Omeng" Esguerra are up for grabs.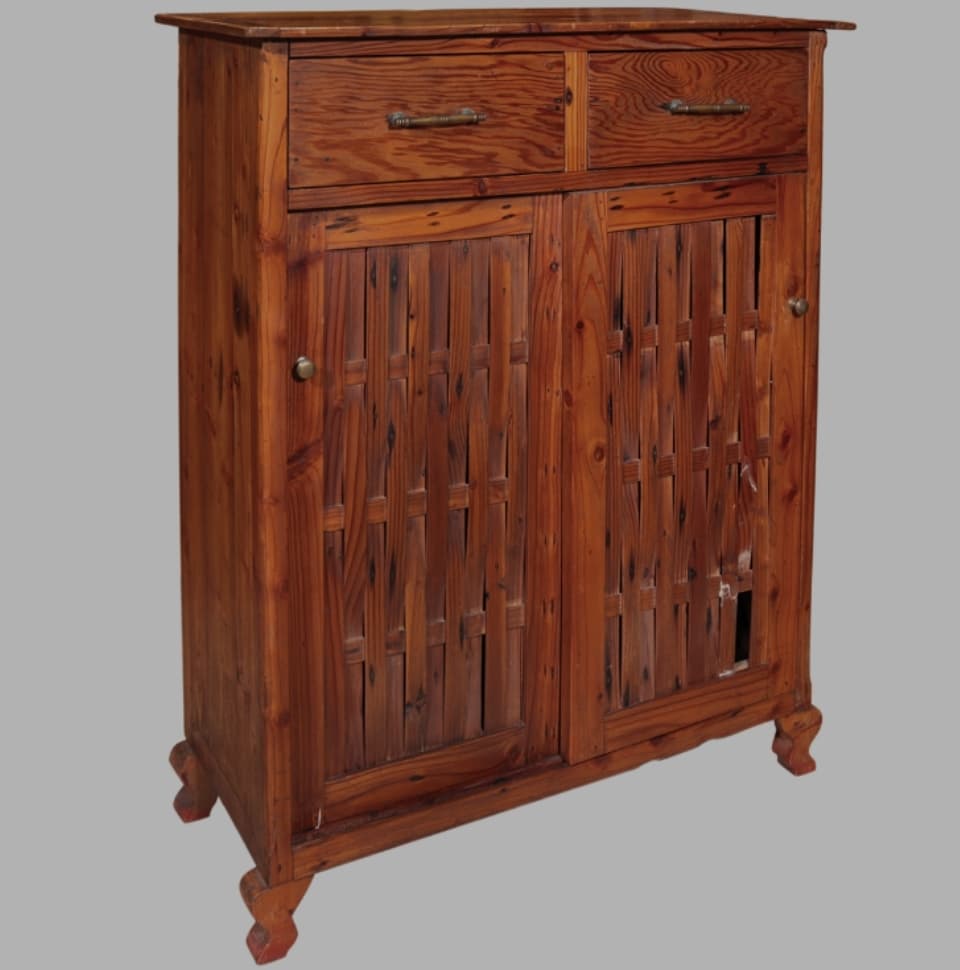 Benji Reyes' Cabinet made out of Palo China
Silver pieces are main highlights as well. Set to impress are the sterling silver tea set and silver candelabras for one's elegant table setting. Two impressive Qing Dynasty temple jars on a pair of lacquered pedestals are also set for the auction.
"One can indulge his or her taste for the beautiful items at various price points at the upcoming online auction and all that from one's armchair or boudoir. The online auction gives clients the convenience of bidding through their mobiles, tablets or laptops, without having to trek all the way to where physical auctions happen," enthuses Leon Gallery Director Jaime Ponce de Leon. "This convenience makes online auctions at lower starting bids—but no less fabulous pieces—trending."
It's as simple as going to leonexchange.com and registering as a buyer. Visit leon-gallery.com or contact info@leon-gallery.com or call 02-8856-2781 for more information.
Details
What: Leon Exchange Online Auction 16
When: July 18 to 19, 2020
Registration: Register as buyer at leonexchange.com
Website: leon-gallery.com
Contact: 02-8856-2781
---
This is a press release. Minor edits were made prior to publishing.
Photos courtesy of Leon Gallery