Acclaimed Writer Ricky Lee to Hold Free Online Writing Workshop This April
Aspiring screenwriters and fans of Philippine Cinema have something to look forward to this April as renowned and acclaimed writer Ricardo "Ricky" Lee holds a free online writing workshop on April 8, 15 and 22, 2020.
The workshop hosted by Lee with the Director's Guild of the Philippines and Lupon ng Pilipinong Sinematograpo in partnership with the Lockdown Cinema Club is part of the campaign to raise funds for displaced film workers that have been affected by the enhanced community quarantine caused by the pandemic.
FREE ONLINE SCRIPTWRITING WORKSHOP with Sir Ricky Lee! Apply na! 👌Workshop schedule: April 8, 15, and 22.Details on how to apply are written on the art card below.
Lee is a known icon in Philippine Literature and a giant in the Philippine Cinema industry with more than 180 written screenplays under his belt.
Some of his works include Para Kay B, Si Amapola sa 65 na Kabanata, Trip to Quiapo, Kung Alam N'yo Lang, Sa Puso ng Himala, Bahay ni Marita and Si Tatang at Mga Himala ng Ating Panahon.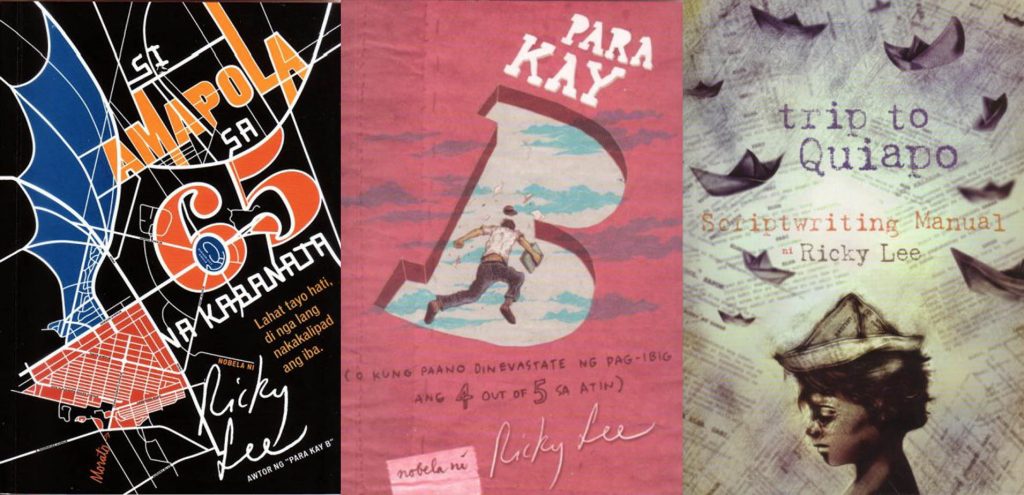 IMAGES Anvil Publishing
Additionally, he is famous for writing narratives that explore the reality of the Philippine society—including all its beauty and flaws— and has successfully showcased these in his writings and in his films.
The workshop will be limited to 50 participants per schedule. To join, you must be a Filipino citizen of at least 18 years old. Interested participants must send in a writer's bio and a letter of intent addressed to banalramel@gmail.com. Deadline for application is on March 27, 2020 at 11:59 p.m.
Cinema Centenario is the home of the best Filipino-made films located at Maginhawa Street, Quezon City.
Also read: TBA Studios Now Lets You Stream 7 of Its Movies for Free on YouTube
For more information, you may visit Cinema Centenario's Facebook page or contact them at 0945-536-7054.
Details
What: Ricky Lee's Online Writing Workshop
When: April 8, 15 and 22, 2020
Registration: Free
• Send your writer's bio and a letter of intent to banalramel@gmail.com
• Deadline: March 27, 2020 at 11:59 p.m.
Facebook: facebook.com/PHCinema100
---
Source: Cinema Centenario
Images grabbed from Anvil Publishing House