Wilson & Ayache Clinic Presents Simply 9: Anniversary Sale
It's always a must to take care of one's body and get the proper treatment we deserve, knowing that living in the city seems so tiring. Good thing, various salons, spa, and clinics have been establishing themselves in the metro, providing only the best care for its customers.
Tucked in the busy street of Legaspi Village in Makati, Wilson & Ayache promises to give you quality and effective treatment from head to toe.
In line with this, the clinic will be holding its anniversary celebration titled "Simply 9: Anniversary Sale," which will take place on February 1, 2020 at Wilson & Ayache Clinic from 12 n.n. to 3 p.m and 4 p.m. to 6 p.m.
Wilson & Ayache clinic humbly invites their clients in this momentous event as a way of expressing gratitude to their clients. Enjoy the good food and cocktails prepared for you as well as raffle prizes and prizes that guests will definitely appreciate.
The early bird catches the worm! The first 10 attendees of the Simply 9: Anniversary Thanksgiving Celebration will get free #WIlsonAndAyache gift certificates! RSVP now: 8846 6725/ +63 917 594 5766

Wilson & Ayache clinicさんの投稿 2020年1月18日土曜日
Of course, you shouldn't be late as the first 10 attendees will get to receive gift certificates and free treatments! Exciting, right? RSVP via 02-8846-6725 or 0917-594-5766 to secure your spot in the early bird winners.
When you visit Wilson and Ayache clinic, you are assured that you'll only get the best personal care for its clients as the clinic puts the spotlight in its most devoted group of Board Certified Doctors and Nurses—providing the most advanced technologies in Cosmetic Surgery, Cosmetic Dermatology, and Medical Aesthetics.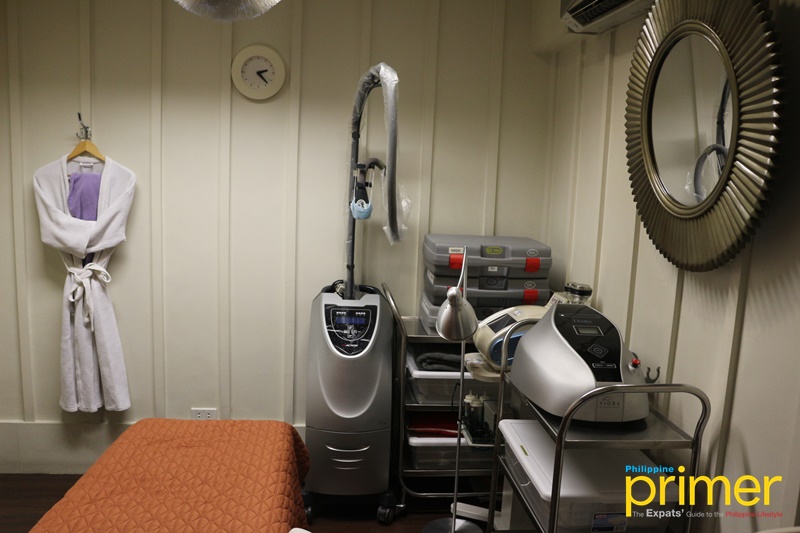 For more information, call Wilson and Ayache clinic at 02-8846-6725 or visit their Facebook page.
Details
What: Wilson & Ayache Clinic Simply 9: Anniversary Sale
Where: Wilson & Ayache Clinic LG Floor, Condominium, Legaspi Park View, 134 Legaspi, Village, Makati
When: February 1, 2020, from 12 n.n. to 3 p.m., and from 4 p.m. to 6 p.m.
Admission: RSVP via 02-8846-6725 or 0917-594-5766
Website: wilsonandayache.com
Facebook: facebook.com/WilsonAyacheClinic
---
Source: Wilson & Ayache Clinic Facebook Page
Images grabbed from Wilson & Ayache Clinic Facebook Page