Witness REP PH's Anna in the Tropics in March 2020
Updated as of March 13, 2020. Repertory Philippines' Anna in the Tropics has been canceled in light of the COVID-19 situation. As per the announcement made by the event on their official Facebook page. TicketWorld and REP will be in touch with those who have already bought their tickets to the show. 
Repertory Philippines brings the Pulitzer Prize-winning play, Anna in the Tropics to the Philippine stage as the second production in their 2020 season. The show will run from March 13 to April 5, 2020 at the Onstage Theater, Greenbelt 1.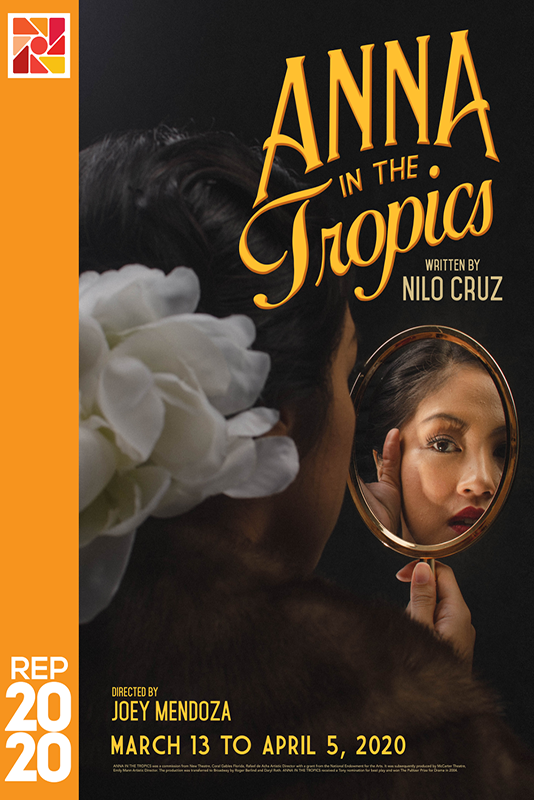 Written by Nilo Cuz, Anna in the Tropics brings audiences to Florida in 1929. The play is set during the Prohibition years in one of the last cigar factories that still roll cigars by hand. It is in the cigar factory that the Alcazar family awaits for Juan Julian, their new lector.
Juan Julian reads from Anna Karenina and soon, the factory workers find the story creeping into their own lives and influencing their own decisions. Anna in the Tropics is a narrative of how laborers and lovers go against tradition while highlighting the power of literature.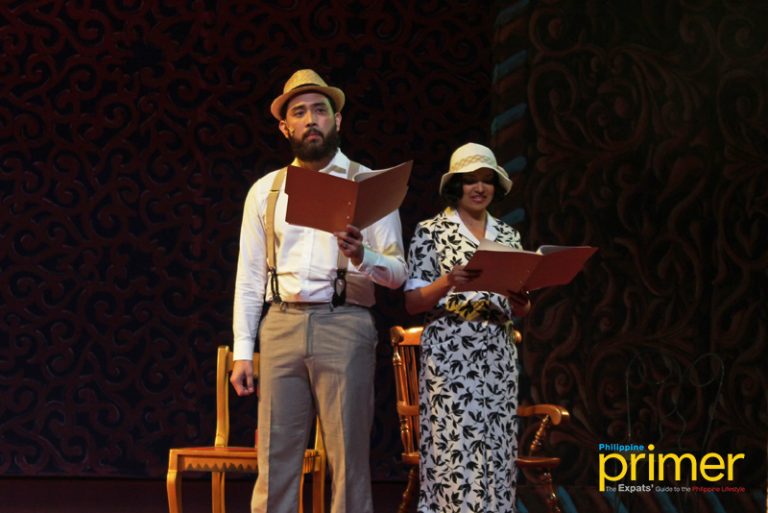 Stage Kiss Preview at the REP 2020 season launch
Also read: Repertory Philippines to Combine the Familiar and the New for Its 83rd Season
Repertory Philippines' Anna in the Tropics will be directed by Joey Mendoza and starred by a stellar cast composed of Ana Abad Santos, Jake Macapagal, Paolo O'Hara, Brian Sy, Gab Pangilinan, Gie Onida, and Madeleine Nicolas.
Anna in the Tropics by Repertory Philippines will run from March 14 to April 5, 2020, at the Onstage Theater, Greenbelt 1. Tickets start at Php 1,000 and can be purchased at Ticketworld online and Ticketworld outlets nationwide.
A reading of Anna in the Tropics at the REP PH 2020 Season Launch
For ticket inquiries, you may call REP PH at 02-8451-1474. You may also call Ticketworld at 02-891-9999 or visit the Ticketworld website. You may visit REP PH's official website. You may also visit their Facebook page.
Details
What: Repertory Philippines' Anna in the Tropics
Where: Onstage Theater, 2/F Greenbelt 1, Paseo de Roxas, Makati City
When:
3:30 p.m. shows – March 14, 15, 21, 22, 28, 29, April 4 and 5
8 p.m. shows – March 13, 14, 20, 21, 27, 28, April 3 and 4
Ticket Information:
Orchestra Center – Php 2,000
Orchestra Sides – Php 1,500
Balcony – Php 1,000
Website: repertoryphilippines.ph
Facebook: facebook.com/repertoryphilippines