Michelin-Star Chef Andrea Spagoni Next in Line for Solaire's Culinary Masters Series
A pure Italian gastronomic journey is underway at Solaire as they bring Chef Andrea Spagoni to the Philippines for the third leg of the Culinary Masters Series.
The Michelin-star chef will helm the kitchen at Finestra for a four-night showcase of Italian fare starting from February 5 to 8, 2020.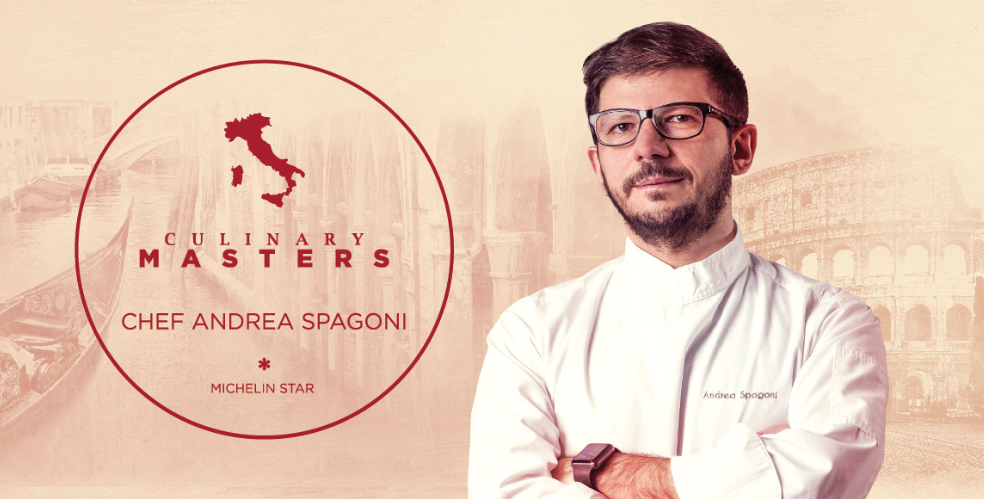 Chef Andrea Spagoni's talents were first recognized in 2010 when he earned a Michelin star as the Executive Chef and co-owner of Ristorante Pier Bussetti in Italy.
The Italian-born chef's signature flair when it comes to cooking can be described as personal, intuitive, and inspired. Through his 20-year career that has spanned multiple continents, Spagoni has worked alongside well-respected chefs in Italy, New York, and London.
His food journey started rather unconventionally when he was 10 years old. With his mother not knowing how to cook, he fulfilled his curiosity by self-learning about techniques and has ever since kept his creative and experimental mind.
Currently, he is the man behind Hong Kong's only Michelin-starred steakhouse, Beefbar, a stylish concept revolving around beef.
About Culinary Masters Series
Solaire's Culinary Masters Series provides guests with a once-in-a-lifetime dining experience from some of the world's most acclaimed culinary talents through special dinner events and promotions.
Chef Andrea Spagoni will helm the kitchen at Finestra for a four-night showcase of Italian fare, taking you on an exquisite gastronomic journey you don't want to miss on February 5-8, 2020.#FinestraAtSolaire #SolaireExperience #SolaireCulinaryMasters

Solaire Resortさんの投稿 2019年12月12日木曜日
For the first leg of the series, three Michelin-star Japanese Chef Jun Yukimura displayed his culinary prowess at Yakumi, serving a bespoke 8-course Kaiseki menu.
He was then followed by Singapore's top celebrity Chef Justin Quek as he introduced his Franco-Asian flair at Lucky Noodles and Red Lantern.
Also read: Solaire's Culinary Masters Series Brings Singaporean Top Chef Justin Quek to the Philippines
For more information on reservation, you may contact Solaire at 02-8888-8888 or visit their website and Facebook page.
Details
What: Culinary Masters Series: Chef Andrea Spagoni
Where: Finestra, Solaire Resort and Casino, Paranaque City
When: February 5 to 8, 2019, 6 p.m. to 8:30 p.m.
Reservation: TBA
Contact: 02-8888-888
Website: solaireresort.com
Facebook: facebook.com/SolaireResort
---
Source: solaireresort.com
Image grabbed from solaireresort.com