BTOB's Lim Hyunsik Is Coming to Manila on December 22
Filipino Melody, brace yourselves as Lim Hyunsik Fan Meeting "Dear Melody" is happening on December 22, 2019, at the New Frontier Theatre, Cubao, Quezon City.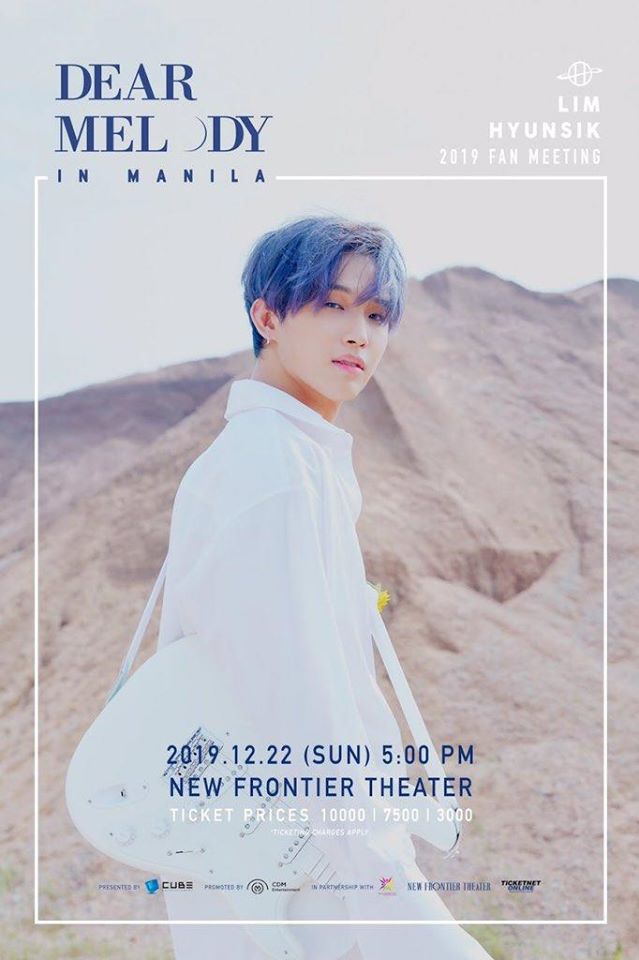 Lim Hyunsik is a member of BTOB, a South Korean boy group composed of seven members including Eunkwang, Minhyuk, Changsub, Hyunsik, Peniel, and Ilhoon. The group debuted in 2012, releasing their first title track "Insane."
However, the main dancer and lead vocalist Lim Hyunsik recently released his solo debut album titled RENDEZ-VOUZ last October. As a matter of fact, the album is written and produced by the talented artist himself.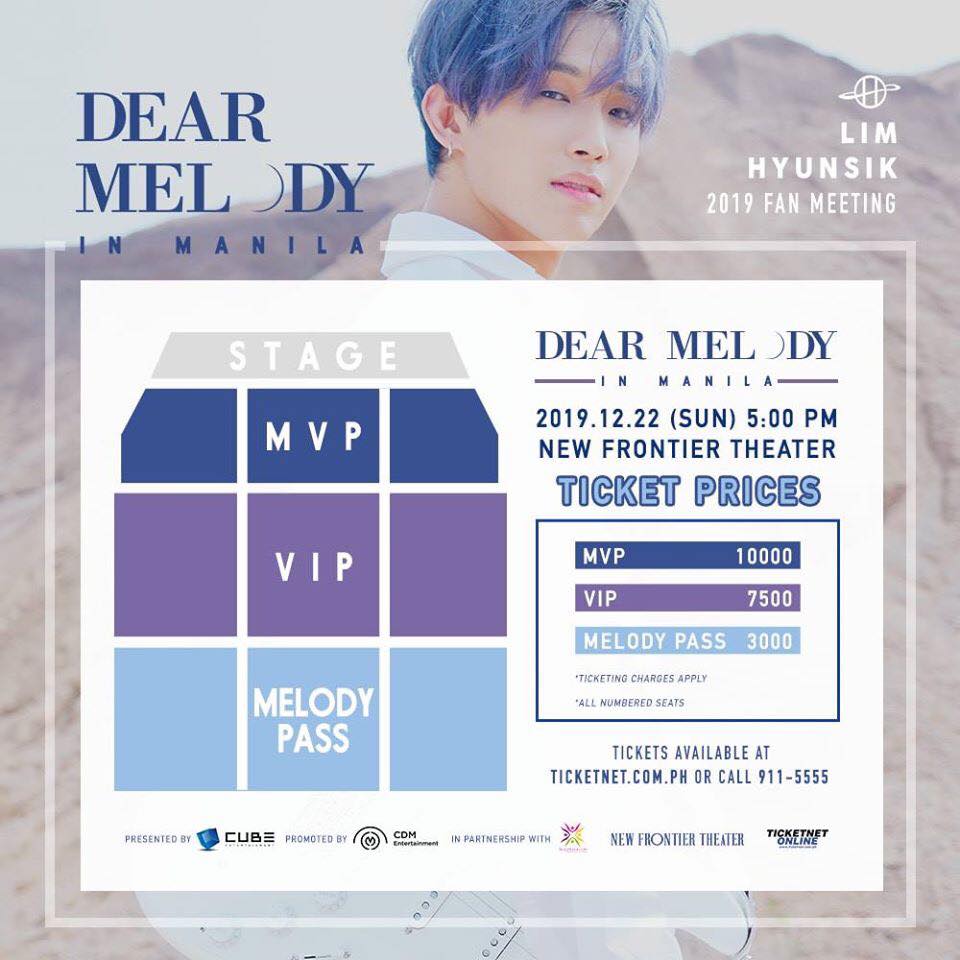 With "Dear Love" as the album's title track, other fresh hits that you should watch out for in his solo album are "Rendez-Vous," "Docking," and "Black."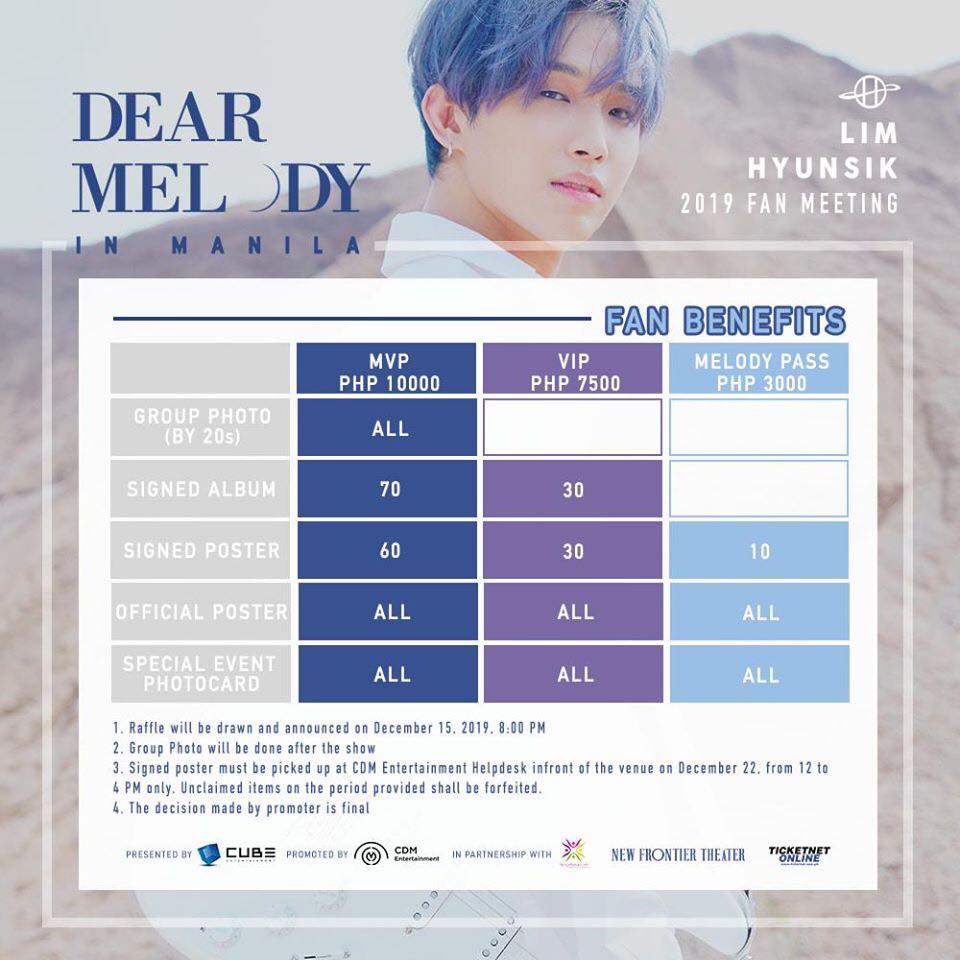 Make sure to attend the much-anticipated event as there are various fan benefits for avid fans.
For the MVP ticket (Php 10,600), this is inclusive of guaranteed group photo with Lim Hyunsik, official poster, special event photocard, an album or poster signed by Lim Hyunsik via raffle draw. You can also choose from VIP (Php 7,950) and Melody Pass (Php 3,180)!
Apart from his remarkable performances, participate in exciting games and activities, and get a chance to have an intimate conversation with Lim Hyunsik. Yes, there's so much to look forward to in the upcoming fan meeting.
So, make your holiday season a memorable one as Lim Hyunsik serenades you with some of his top hits!
For more information and inquiries, visit ticketnet.com.ph. 
Details
What: Lim Hyunsik Dear Melody Fan Meeting 2019
Where: New Frontier Theater, Cubao, Quezon City
When: December 22, 2019
Facebook: BTOB's Lim Hyunsik: Dear Melody in Manila
Ticket information: Tickets are available at ticketnet.com.ph/.
MVP – Php 10,600
VIP – Php 7,950
Melody Pass – Php 3,180
---
Source: Ticketnet Online
Image grabbed from Fangirlasia Facebook