Learn More About French Pastries at BGC Art Mart: Choux and Batter
With the numerous Christmas and New Year feasts on schedule, it is always great to bring something new to the table. Why not trade the usual mango float or chocolate cake with something fresh and homemade? Your friends and relatives will surely be impressed!
Luckily, a free cooking demo called Choux and Batter is happening on December 14, 2019 at BGC Arts Center, Taguig. This event aims to teach both cooking enthusiasts and beginners on how to create delectable French pastries.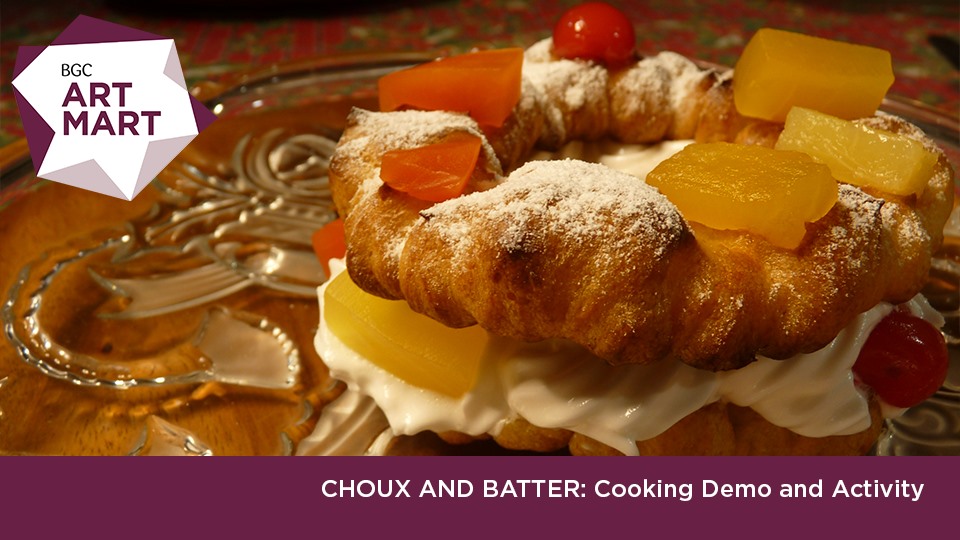 To be more specific, the cooking demo will feature procedures on how to make Choux Pastry. It is a light pastry dough, which contains butter, water, flour, and eggs. Choux Patry is usually used in making other delectable pastries like eclairs, profiteroles (cream puff), Croquembouche, Beignets, and Latin Churros.
Dont forget to pass by @bgcartscenter this friday and sat for this week's bgc art mart! Ready your taste buds for our…

Comida Vidaさんの投稿 2019年12月2日月曜日
The cooking demo will start from 6:00 a.m. to 6:30 p.m. Make sure to participate because admission is free! However, the Assemble your own Paris-Brest activity will cost Php 200.
Paris-Brest is a French dessert created in 1910 by Pastry Chef Louis Durand. It is a circular-shaped pastry, which is meant to imitate a bicycle wheel.
Excited to learn something new and put your baking skills to the test? Pre-register here now!
Details
What: Choux and Batter: Cooking Demo and Activity
Where: BGC Arts Center, 26th Street, Taguig City
When: December 14, 2019, 6 a.m. to 6:30 p.m.
Registration: Pre-register here
Cooking demo – FREE
Paris-Brest activity – Php 200
Facebook: Choux and Batter Events Page
---
Source: Choux and Batter Events Page
Images grabbed from Choux and Batter Events Page