Celebrate Pocky day This November 11 in Japantown, Glorietta
Have you tried the sumptuous chocolate-covered biscuit, Pocky? How about PRETZ, a similar biscuit stick dusted with a savory finish? These products are produced by the Japanese food company, "Glico," and are staple snacks in Japan that are well-loved all over the world!
For Pocky and PRETZ fans, the good news is that, if you go to Glorietta's Japantown, you'll get to see one of the most photographed icons in the world, the Glico "Goal-In Mark" with the iconic Glico snack, Pocky!
The Goal-In Mark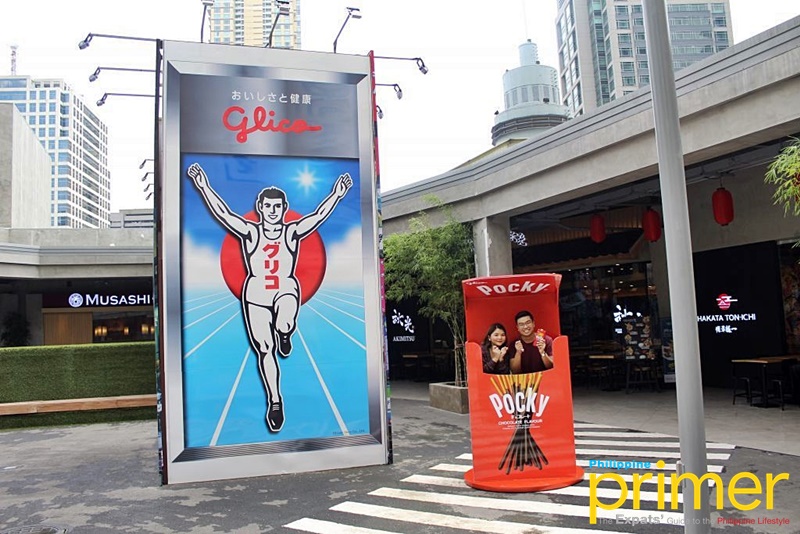 The Goal-In Mark was originally the first launched trademark of Glico. It is meant to symbolize Founder Riichi Ezaki's spirit of promoting health through food. The 2nd generation Goal-In Mark, one of the many models of Glico, is said to have been inspired by a famous Filipino track and field athlete, although its current logo is the 7th generation model.
In the photo zone of Glorietta's Japantown, visitors can freely take a photo and pose inside a giant Pocky box or in front of the Glico Goal-In Mark.
Celebrate Pocky day!
Join the fun in celebrating Pocky day on November 11! Inspired by the resemblance of Pocky sticks with the number "1," Pocky day was first celebrated back in 1999 in Japan.
In 2016, the very first Global Pocky day campaign brought it to a total of 10 global locations. Find out your smile score and earn special photo filters by saying "Pocky!" and snapping a photo at their campaign website!
This year, they are bringing Pocky day to the Philippines as a way to say thank you.
Details
Goal-In Mark
Where: Japantown, Glorietta 2, Makati City
Pocky day 11.11
Where: Japantown, Top of the Glo, 4th Floor, Glorietta 2, Makati City
When: November 11, 2019
Website: pocky.glico.com/global/campaigns
Also read: Glico Philippines, Inc.