The Good Trade Pop-Up Store Features Local Farmers and Sustainable Brands
With the holiday season slowly coming up, malls and various shops are starting to beam with people copping gifts for their loved ones. Although giving and receiving gifts is an over-all fun experience, the piles of trash that come after remain as the downside.
Also read: "Ber" Months in the Philippines: What It Means and What to Expect
But you may do your part and exempt yourself from contributing to the trash pollution our world is currently facing right now, simply by making The Good Trade Pop-Up Store your alternative shopping hub this holiday season!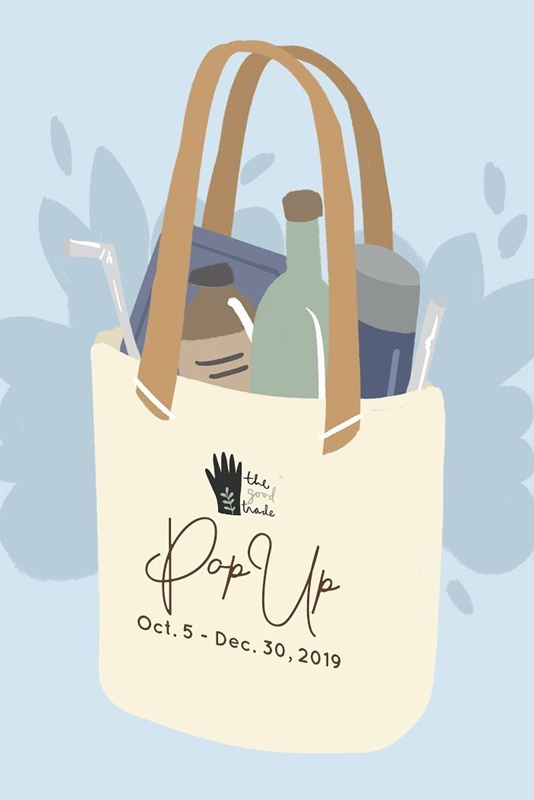 IMAGE The Good Trade PH
Beginning October 5 until the very last day of 2019, first of its kind The Good Trade Pop-Up Store will situate itself at The Grove Retail Row, featuring only the most sustainable of brands.
The retail pop-up store will exhibit products that are generally rooted in zero-waste tools as well as ethical fashion. Some of the brands that will grace the store are Sip PH, V&M Naturals, and LANA.
Parallel to its call "support local rice farmers and new sustainable brands," the pop-up store will also include the homegrown products of the country's local farmers. This is in collaboration with Session Groceries—an online application that connects farmers to consumers by solely selling local products.
Also read: Negros Trade Fair Continues to Promote Negrense Culture on its 34th Year
The farmers will sell their local rice produce together with their other harvests like vegetables and fruits.
IMAGE Session Groceries
The Good Trade PH is a zero-waste and sustainable platform that seeks to convene passionate individuals, businesses, and NGOs whose main drive centralizes on creating a positive social impact.
By organizing a series of fairs, they are able to push forward with their goal.
IMAGE The Good Trade PH
Apart from The Good Trade Pop-Up Store, guests may also visit their other fairs—they have three more for their Holiday Series.
For more information, visit The Good Tade PH's Facebook page or website.
Details
What: The Good Trade Pop-Up Store
Where: Retail Row at The Grove by Rockwell, Eulogio Rodriguez Jr. Ave., Pasig City
When: October 5 to December 30, 2019 from 11 a.m. to 7 p.m.
Website: thegoodtrade.ph
Facebook: facebook.com/thegoodtrade.ph
---
Source: The Good Trade PH