Cine Europa Features 12 European Films This September
If you feel like taking a step back from reality and witnessing life from a different perspective, there will be an array of film choices to drown yourself in these coming days!
Also read: Luxury Cinemas in the Metro: First-Class Entertainment and Comfort
For a total of five days, 12 varied European films under Cine Europa 22 will be shown from September 20 to 24, 2019 at the Cinema 1 of Greenbelt 3, Makati City.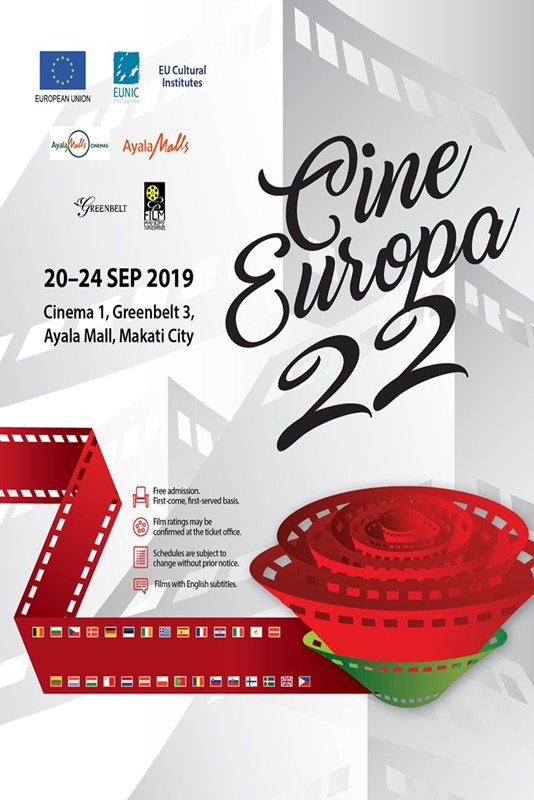 Cine Europa has been running in the country for over two decades now. It offers 12 kaleidoscopic films this year—each one tackling different aspects of life: love, friendship, faith, triumph, and courage.
Also read: 10 Films to Catch at the Tingin ASEAN Film Festival
The films are individually crafted from Europe, particularly Belgium, The Czech Republic, Denmark, France, Germany, Hungary, Italy, Norway, The Netherlands, Spain, Sweden, and the United Kingdom.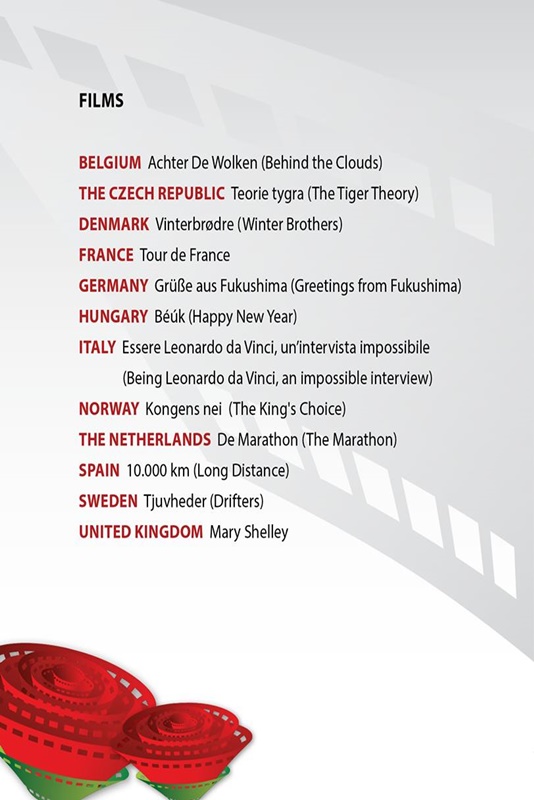 Opening the esteemed festival at 11 a.m. on September 20 is the 2017 film Winter Brothers from Denmark. The film bares the story of how two brothers navigate through the string of mundane yet eventful days, which connect them together but eventually severs them apart.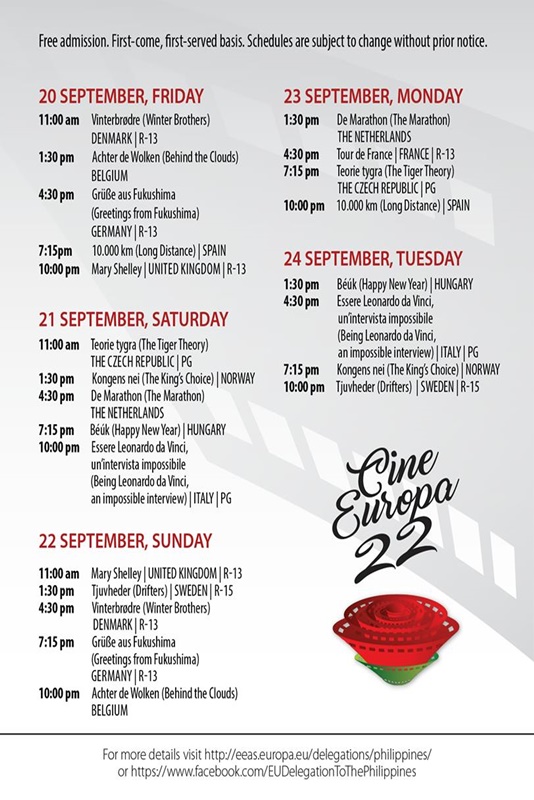 Meanwhile, the 2015 film Drifters from Sweden will wrap up the five-day festival on September 24 at 10 p.m. It follows the story of a woman named Minna whose life is tangled upon the turmoil of personal and sociopolitical issues.
Except for the 2017 British film Mary Shelly, all of the films are subtitled.
Also read: Award-Winning Films That You Can Stream on Netflix
The best part is that you may watch these films for free! However, it is on a first-come, first-serve basis so you might want to come earlier than the scheduled time.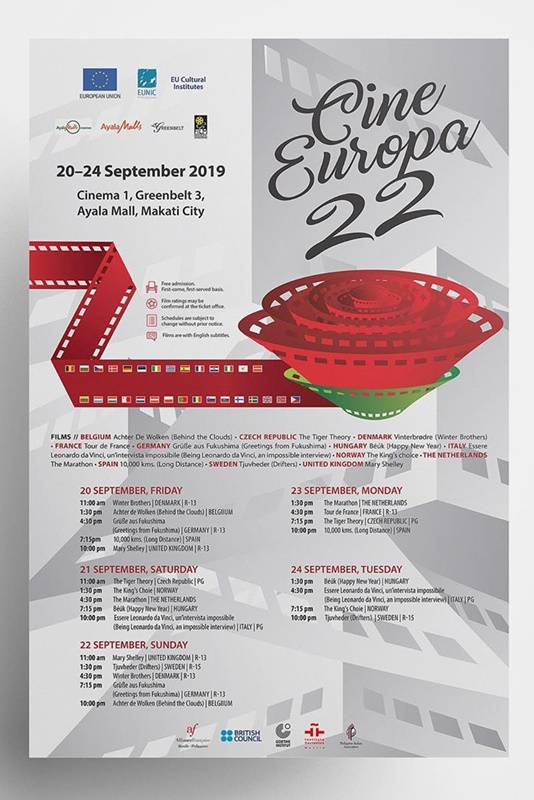 For those who can't catch the screenings in Makati, you may still watch the films on their screening dates in Bohol (October 11 to 12), Cebu, Camarines Sur, Iloilo, Leyte, and Palawan.
Also read: The Good Old Cinemas of Manila
Cine Europa first graced the country's film industry in 1998. It is deemed by the EU Delegation to the Philippines Mr. Thomas Wiersing as a powerful diplomacy tool that does not only showcase the cultural diversity of Europe, but also opens opportunities in both cultural and creative industries.
For more information about the films and the film festival itself, you may visit the Facebook page of Cine Europa Philippines.
Details
What: Cine Europa 22
Where: Cinema 1, Greenbelt 3, Makati City
When: September 20 to 24, 2019
Ticket information: Free admission
---
Source: Delegation of the European Union to the Philippines and Cine Europa Philippines
Images grabbed from Cine Europa